Stud Man **UPDATED** More Pics!
---
A couple of new pictures of a American Quarter Horses stallion. He is so fuzzy...AHHH I hate winter!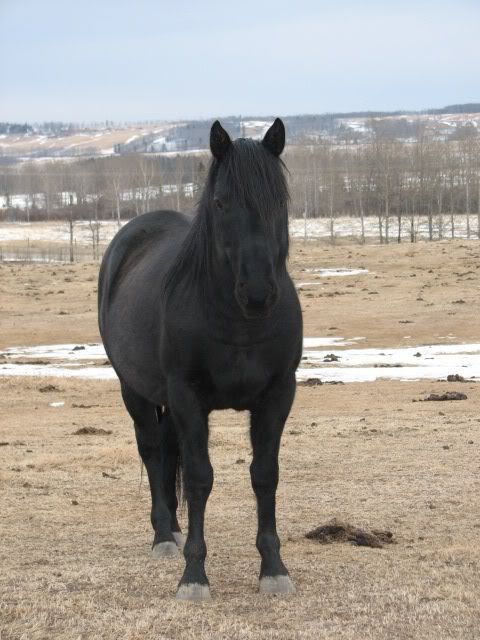 Oh he's gorgeous.
---
"Doing what you like is freedom, liking what you do is happiness."
Thanks, he is my husbands horse.
Yeah there is no denying his manliness.
hmm i wonder how far it is from my house to yours, FGR?
If he goes missing, i promise i'll return him
He's so gorgeous! He just has this presence about him in the 2nd picture. I love it!
Thanks Appylover! We sorta like him as well..lol. He looks alot better when he is in shape. My husband is so busy working that he has not had time to ride. We don't ride each others horses.
it's always good to like the horse you own lol.
Quote:
We don't ride each others horses.
I think i should start doing that. lol But my fiance isn't 100% into riding. He'd rather get a motorcycle. But he loves Gem a lot and i think once we get our own place, he'll do a lot more with Gem.
oh i love the all black :)

you have some gorgeous horses!
Thanks Free! He's actually not black though. He is a blue roan. In the summer his belly, bum and neck are almost white. I will be sure to post pictures when he starts to shed out!