Such a show off
---
New pics of my baby boy,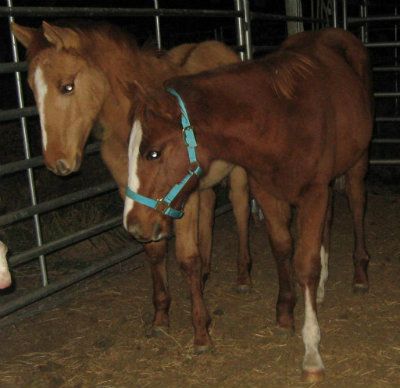 ---
Last edited by haviris; 07-30-2012 at

11:29 PM

.
What a handsome boy!
He is going to grow up to be an absolute show stopper. :)
Good Looking Babe!!!
---
The Truth Harsher Than One Would Think
Muscles!!!!! He is going to be fantastic... lucky you!
He is gorgeous! Going to be a tank when he grows up haha! :3 Quarter Horse?
---
Cross Country- The act of hurling yourself and your equine partner at a stationary object with poise and grace while attempting to survive...

LOVE the blaze! He is so handsome
---
RIP Minnie, 1981-January 15, 2010
RIP Maggie Mae I miss you
Paint technically, but only the little bit of blue in his left eye gives him away. His sire is a QH.

He's definately all that I was hoping for!
Showing
Join Date: Jun 2011
Location: Cariboo, British Columbia
Posts: 11,940
• Horses:
3
Nice butt! Best baby butt I have ever seen!
Those moments where you take the shot at the wrong time but they turn out epic lol
---
Your baby is beautiful!!!!<3

P.s. egnore the title of this post. my computers being a pain and now i cant get rid of it!
---
Beauty is not diminished by those who refuse to see, hear,feel or in any way sense it. If you refuse to see beauty its you who is weakened.
---
Last edited by AngieLee; 08-01-2012 at

11:04 AM

.