I think this one would be nicer if she didn't have a mouthful of hay
These are from last summer With Lotto at camp and at the beach!
Sorry i have heaps =D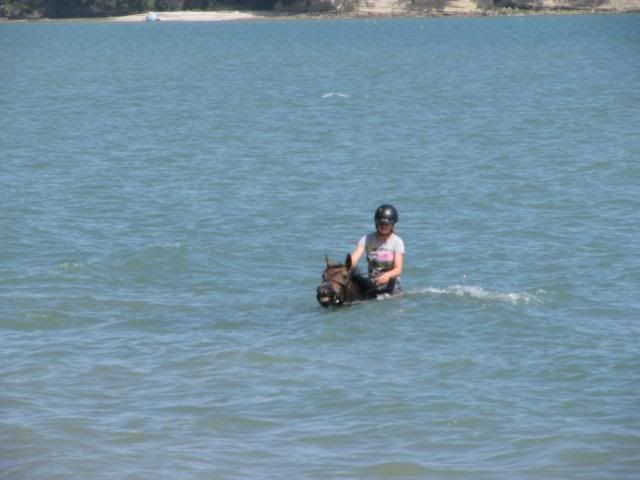 He was sooo much fun at camp! he was the youngest there (just turned 4) But one of the most chilled!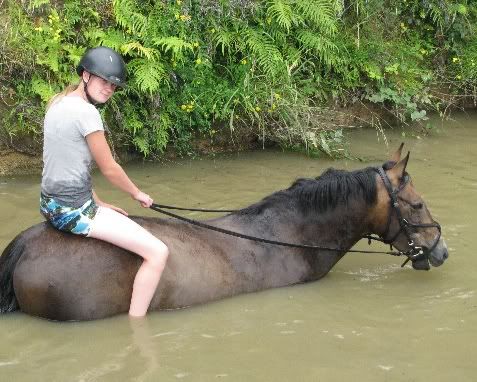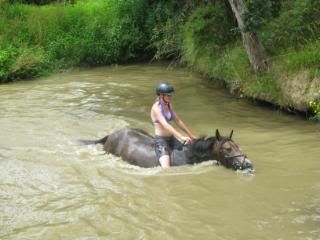 Just chilling on a summers day taking pics of the boys in the paddock!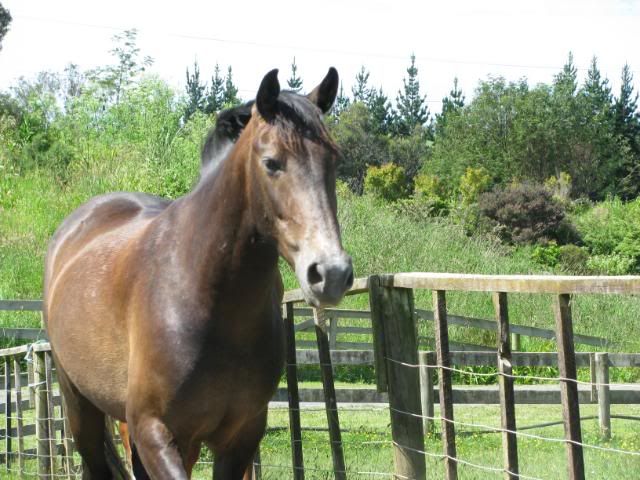 ---
R.I.P Red aka The Man Himself 1996-16.01.08
hehe i love that last picture where your chestnut is peeking under the belly :p
---
:~: A Horse Is An Angel Without Wings :~:
Sea To Sky, those pictures are ADORABLE! Your horse is so cute! I have a few pics of Romeo, I love horses in the summer when their coat is shiny and gorgeous and their noses are super smooth. and you can bathe them! haha!
(he looks a little ribby in the above pic because we had cut his grain due to him being on stall rest for a month.)
Here are a couple...
My daughter's first ride all by herself! She is 2 1/2 years old, and that's her perfect pony Teddy
My Daughter's first bareback ride
Our "Family Portrait" Me, my daughter and my mare Bella (28)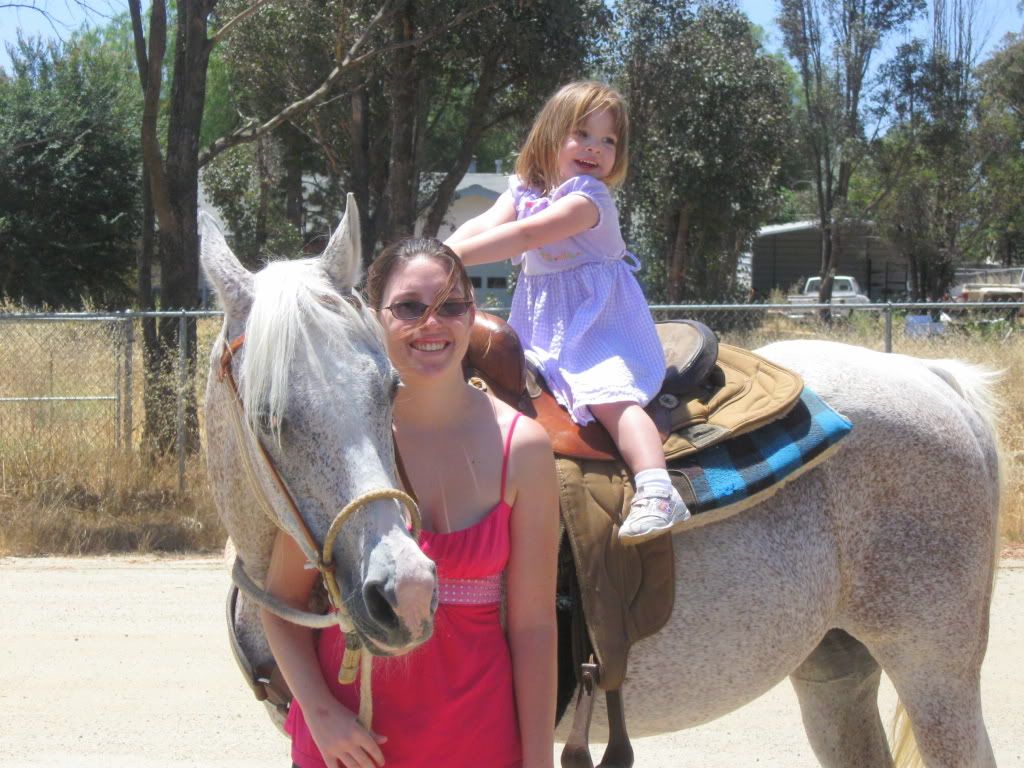 And my daughter and Bella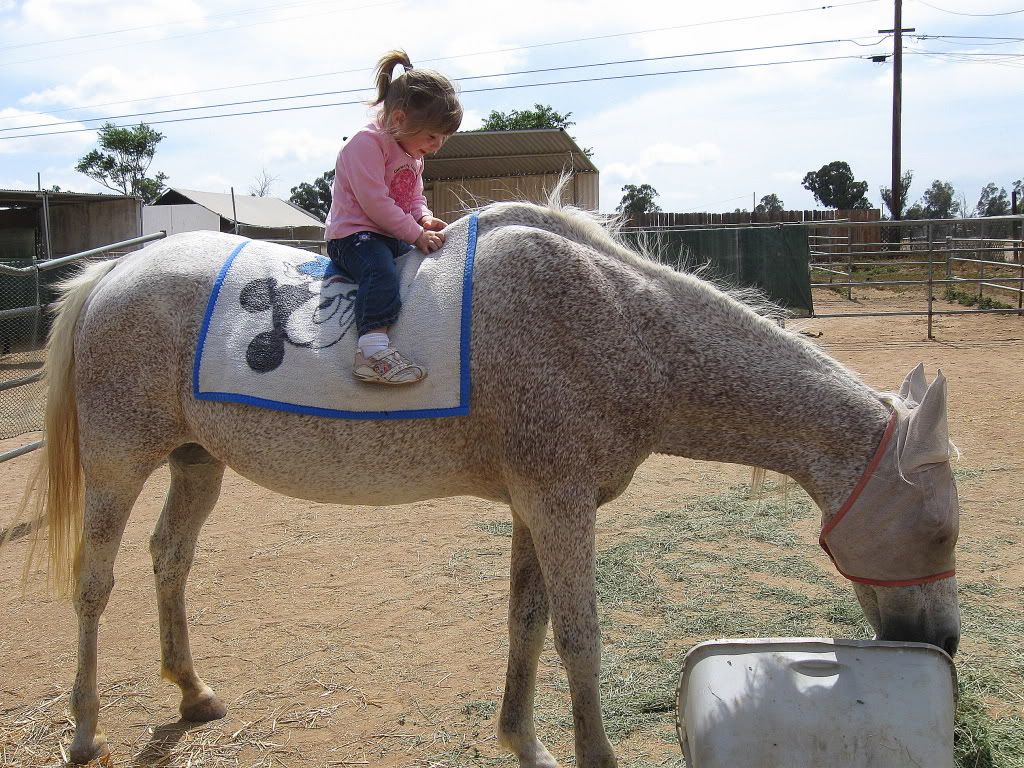 ---
♥ Gypsy gold does not chink and glitter. It gleams in the sun and neighs in the dark ♥