Sunbathing herd
---
The weather has been semi nice to us the last few days. Temps in the 20's and 30's. The kids decided to use these good days for a bit of sun bathing (even if the sun wasn't actually out.)
(Please no comment about their halters.)
Evangeline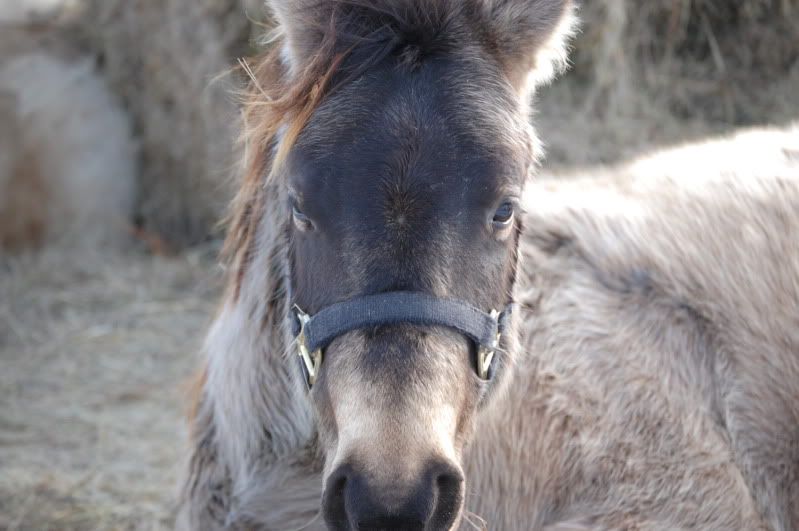 Errowyn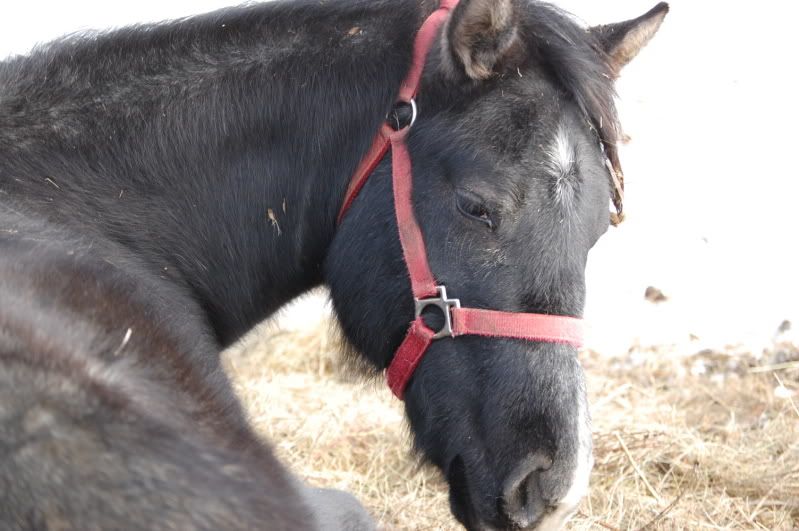 Lyric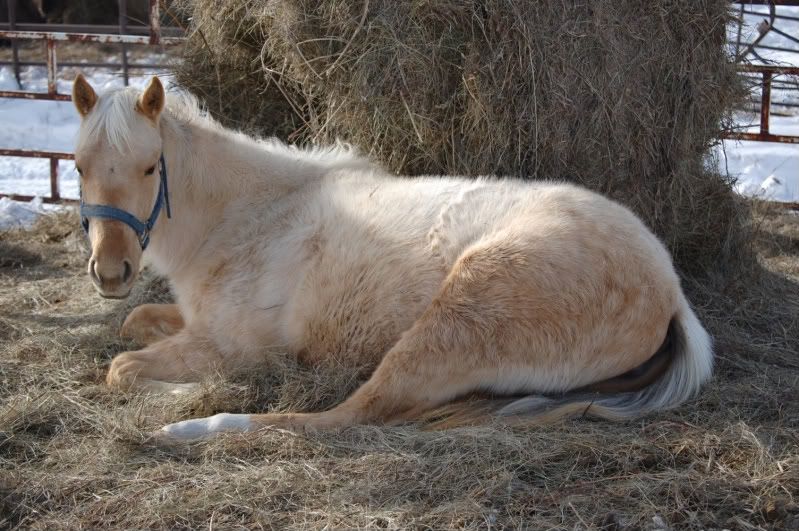 Chase
Calamity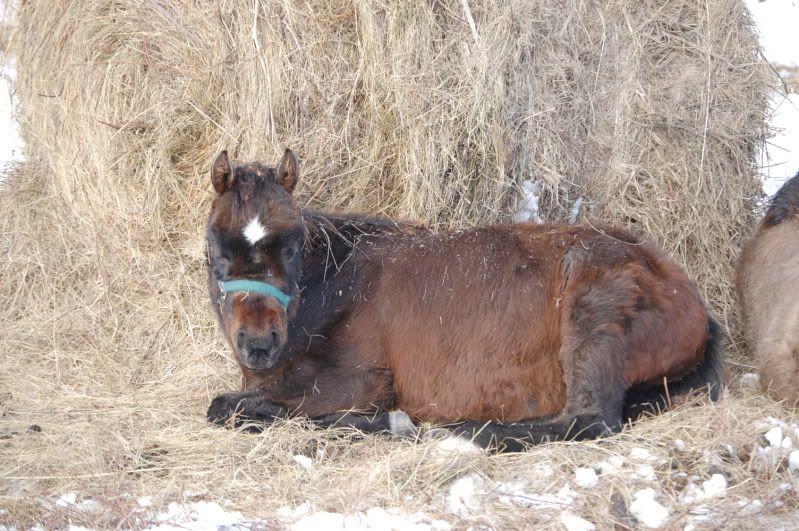 Pandora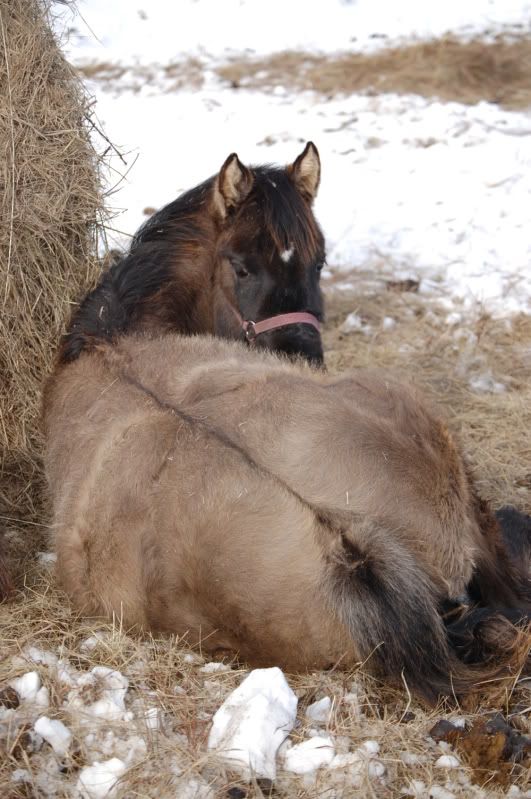 ---
"Riding a horse is not a gentle hobby, to be picked up and laid down like a game of solitaire. It is a grand passion. It seizes a person whole and, once it has done so, he will have to accept that his life will be radically changed." -Ralph Waldo Emerson
I think they are absolutely adorable.. They are so fuzzy :)
Aww, such cuties
Awww! My Duncan is always sunbathing when I come to feed them in the morning.
Quote:
I love all their names I like Pandora best :)
Your going to have your hands full with this lot
LOL! They a good group!! :) I'm extremely happy and proud of each one. Pandora has been the least worked with and the most stand offish. Always fighting everything, but in the last few days with just a little bit of handling in the nice weather, she's coming along great. I can actually go out to her now without her bolt to the other side of the pen.
---
"Riding a horse is not a gentle hobby, to be picked up and laid down like a game of solitaire. It is a grand passion. It seizes a person whole and, once it has done so, he will have to accept that his life will be radically changed." -Ralph Waldo Emerson
---
Last edited by Plains Drifter; 01-28-2011 at

11:11 PM

.
Send me Chase!! Sooo freakin cute!
Lol. Nope. He's my only boy and I am beyond excited to watch him mature!!!!
Posted via Mobile Device
awww there all so cute!
---
quarter horses.....simply the best
Awww they all look so darn cuddly!!!
Posted via Mobile Device