Sunny
---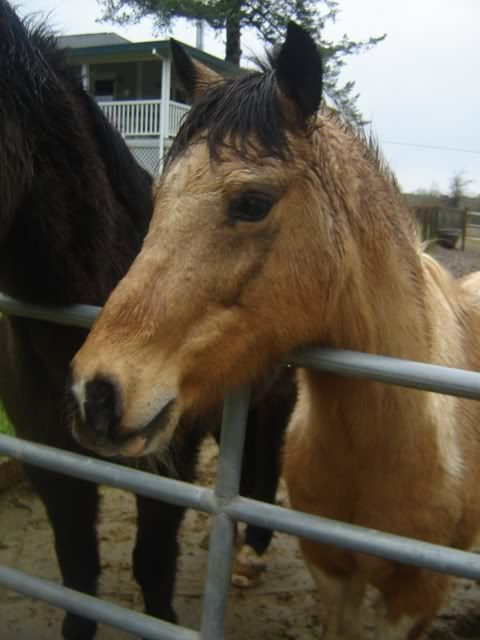 Stats;
Sunny
13hh
11yo
Paint
Gelding
Vices: Bucks
So, this I get to excersise this pony, Sunny, as much as I want, since I'd be the only one riding him. I'm also trying to train him a bit, not to buck. I'm really excited. He's pretty much going to be "my" pony, since I'd be in charge and the only one riding him, because his owner is too big, has too many horses, and she bought him for her 4yo Daughter, that is obviously too inexperienced and young to ride.
aww
---
aww he is all scruffy and cute XD
awww he looks like my scruffy man....light color, dark mane......and wet! hehe

I adore his face <3
Aww he looks so sweet!!
Re: Sunny
---
He is SOOOOOO cute!!!
omg, you are soooo lucckky!!
---
_______________

I <3 you Magic!

He knows when you're happy
He knows when you're comfortable
He knows when you're confident
And he always knows when you have carrots.
~Author Unknown