Sunset ride
---
After losing my job on Friday, I was pretty down in the dumps.
Nothing like a beautiful ride at sunset to cheer me up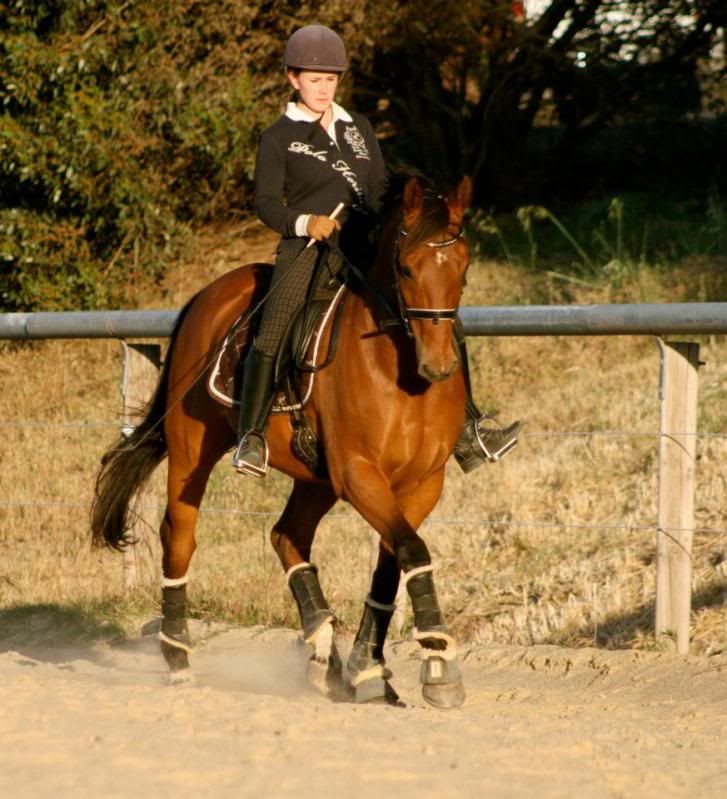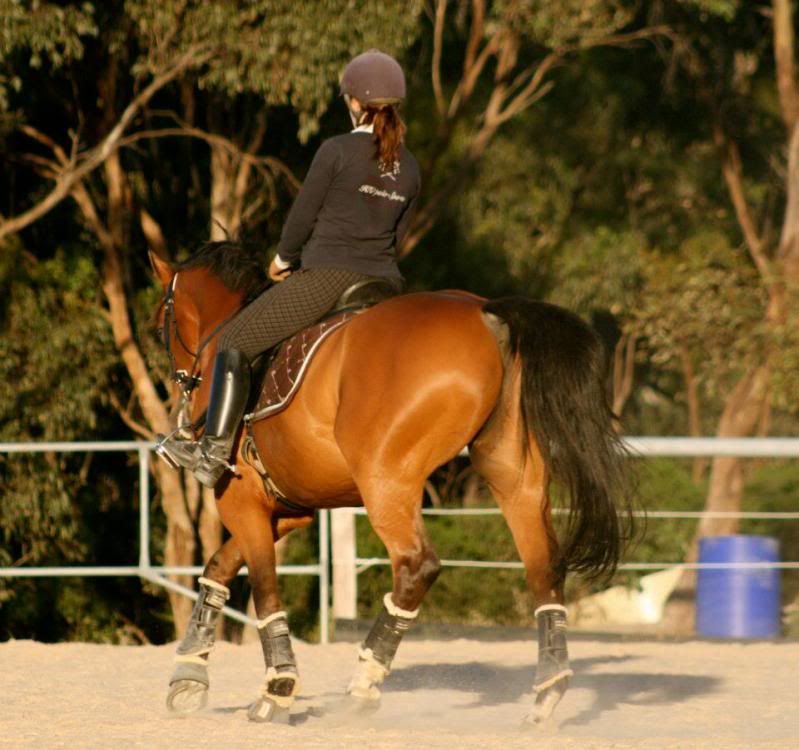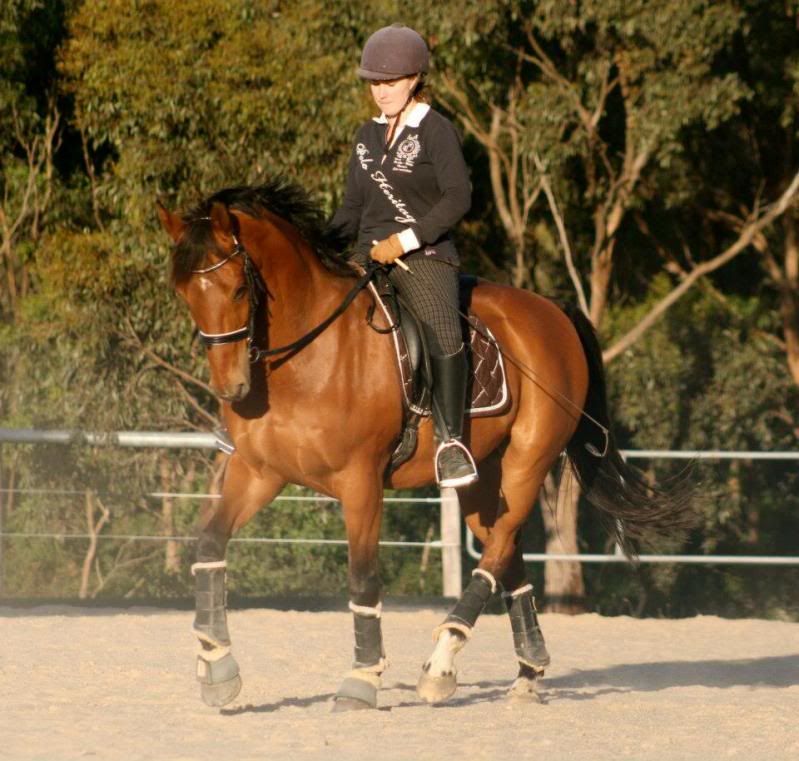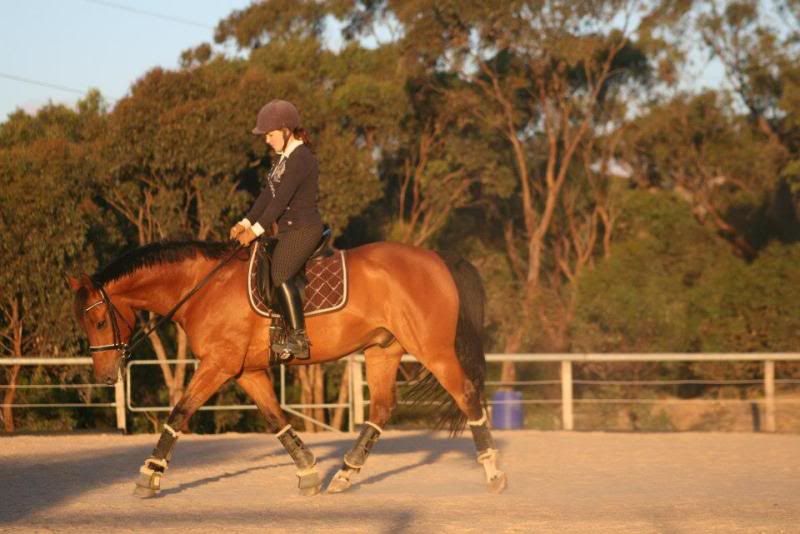 And of course, the compulsary spooking photos!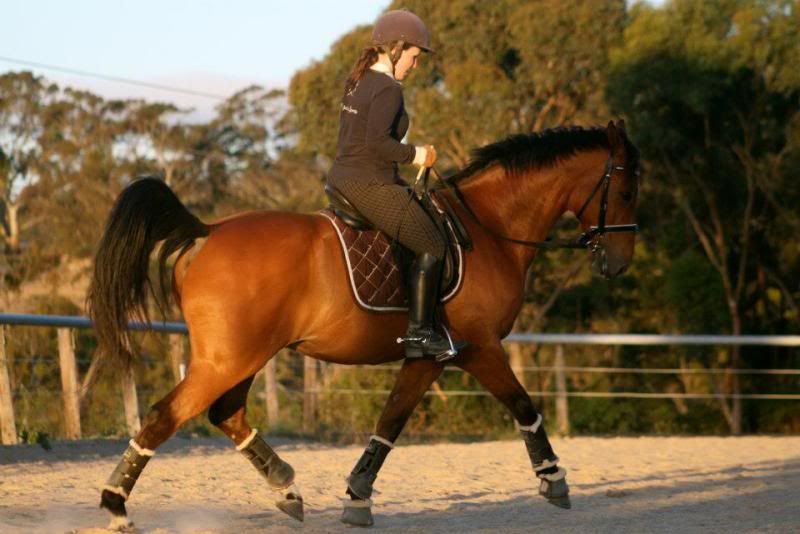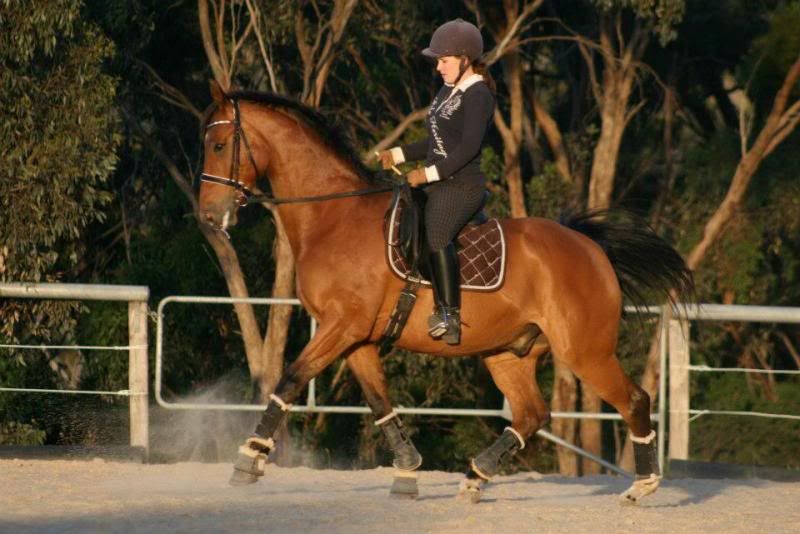 Great pictures! He looks fantastic.
Sorry about your job
Posted via Mobile Device
Is that intro level spooking, or training level?
Pfffff they're baby levels Tiny - these are 2nd -3rd level spooks - notice that he remains straight and engages his haunches rather than plonking onto his front legs and ducking sideways :P
Nice pics....although I can see you have something on your mind....hope you can find another job that you enjoy
Sorry to hear about your job! But you're both looking great in those pics
Even the spooks are stylish
---
A crazy girl with a crazy horse
Great pics, nice looking horse!! Sorry about your job.
---
Being horseless is the pits!!
What a beautiful horse! And you are looking determind putting him through his paces-hope you get a good job soon.
Beautiful horse!
---
RIP Minnie, 1981-January 15, 2010
RIP Maggie Mae I miss you