Swimming With The Horses - Post Yours Too!
---
So we went swimming yesterday with our fine steeds and had a blast, also got a couple great shots of the ponies splashing around and having a blast
He enjoyed pawing in the water and splashing me... so naturally I splashed him back lol.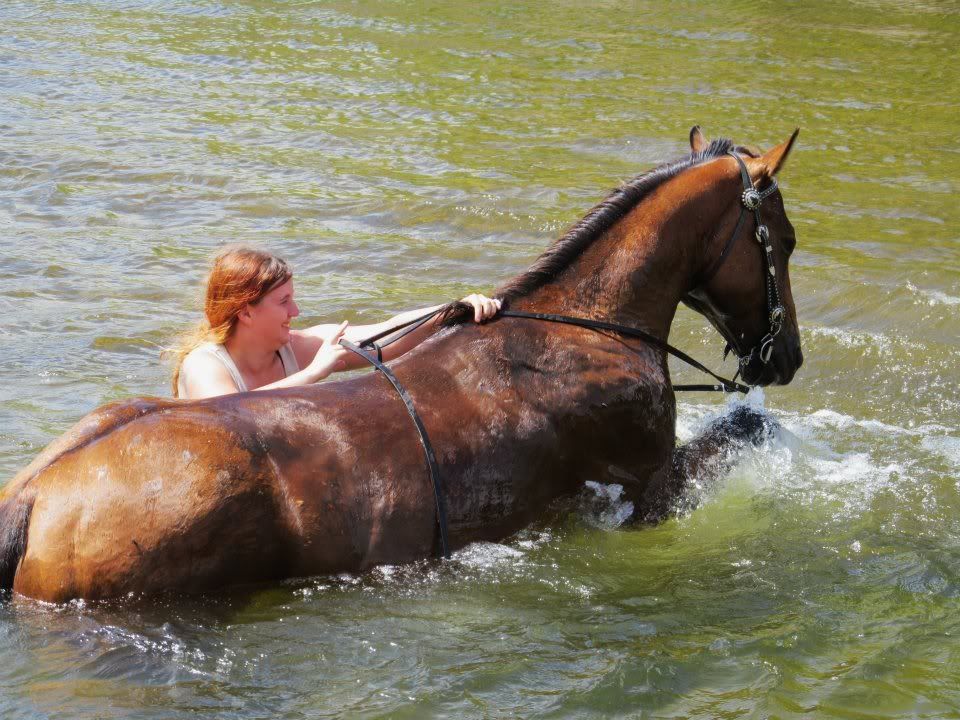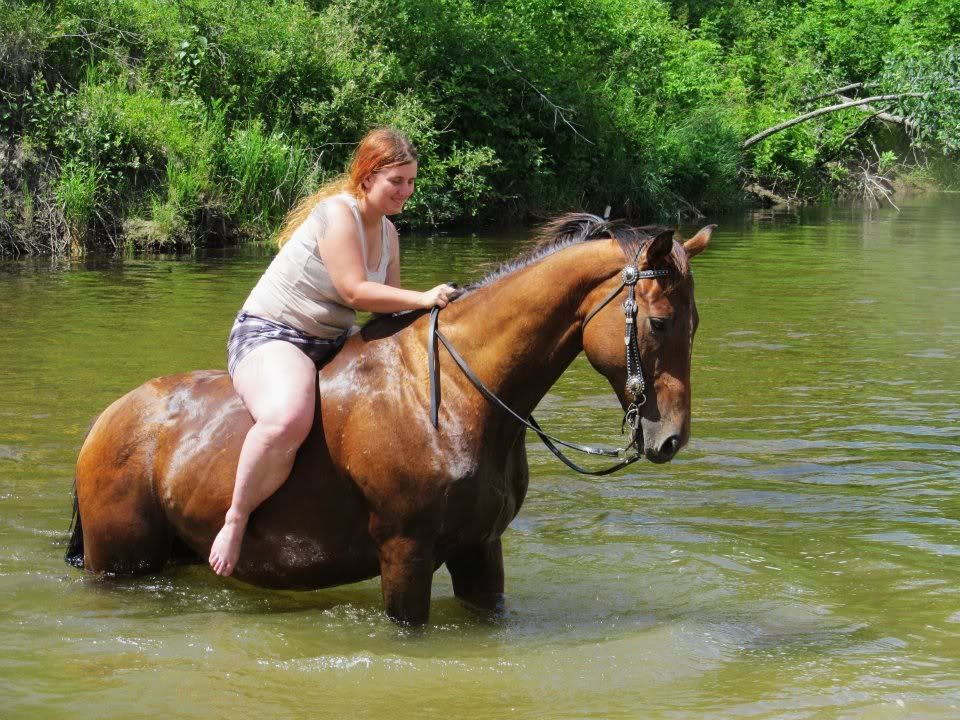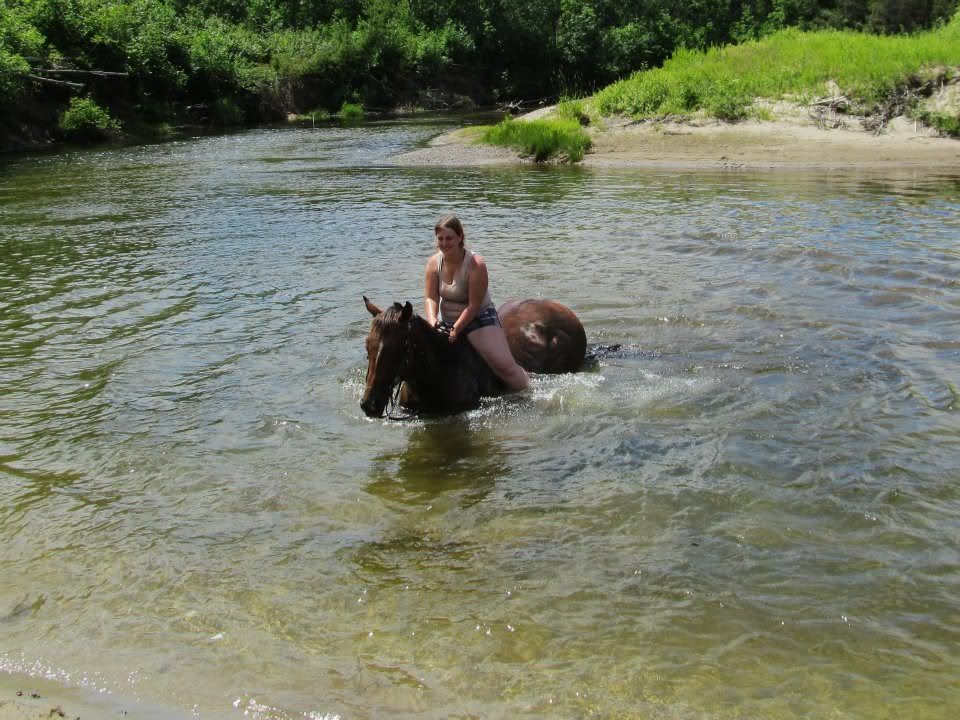 My Favourite Shot!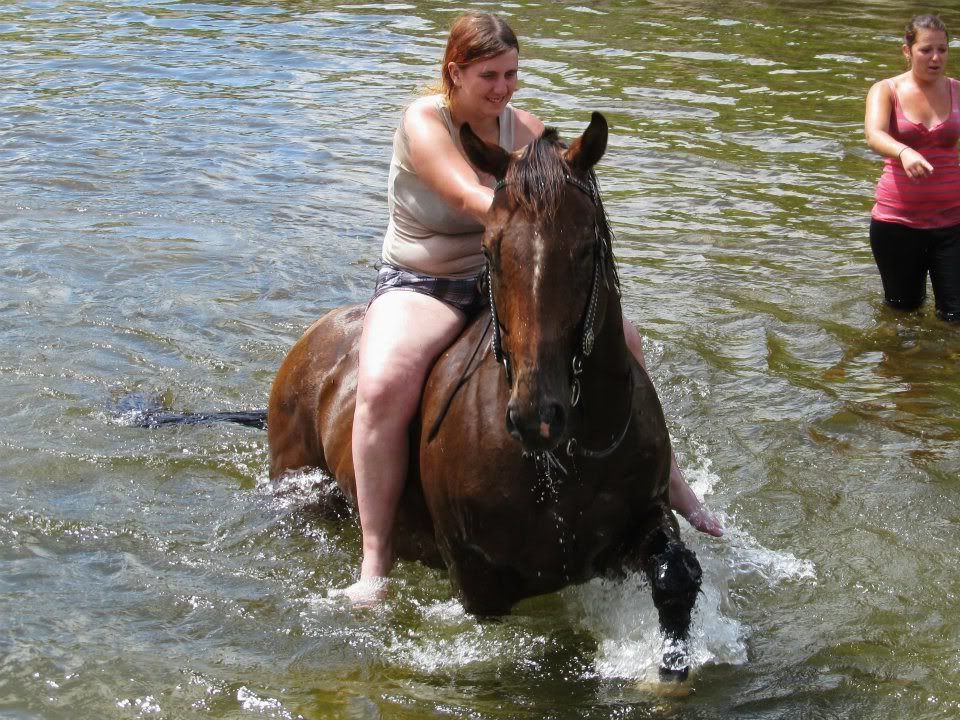 ~~~~
Lots of fun to be had with our sea-horses lol... if you want, share your water pics of your horses!
---
A canter is a cure for every evil. ~Benjamin Disraeli
Your horse is beautiful!! Looks like you guys had a blast!
I hope to take my mare swimming next weekend, it's been awhile since we've gone!!
Posted via Mobile Device
It's tons of fun! make sure to grab some pictures when you go ;)

It can be a little tricky getting in the first time, but my guy realized it chased the bugs away better than the bugspray and that was it, he was hooked lol
---
A canter is a cure for every evil. ~Benjamin Disraeli
Swimming with them is so much fun! Here's my favorite group picture from a trail riding trip with my mom and two friends. I'm on the far left on Ginger, then my mom on Honey, Maggie on Easy, and Alex on GG
We had a blast!
---
Impressive Wild Angel- Ginger Happy Go Lucky- Duncan Little Boy Blue- MellowSweetwaters Eqyptian King- Sam

Well, not exactly swimming...but for a donkey this sure is as close as you'll ever get! Donkeys HATE water with a passion unless they are trained to go in at a very young age. I couldn't believe Lass even went in the water at the lake!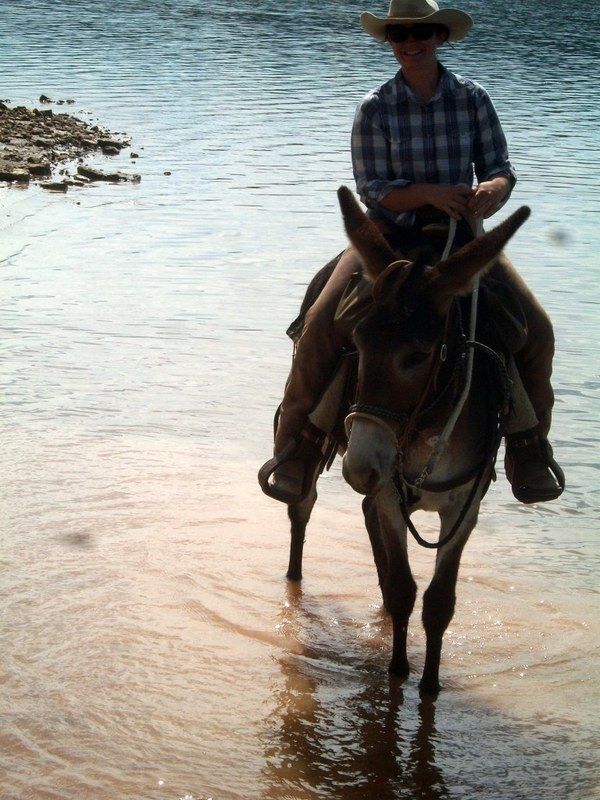 I've never tried getting a donkey in the water, but I imagine it must be quite a feat, as even loading an unsure donkey in a trailer can be an all-day affair lol. Lass looks adorable though!

And that lake looks like a beautiful swimming spot MusicalMarie1. You gals must have had so much fun there! I love Ginger's markings on her face!
---
A canter is a cure for every evil. ~Benjamin Disraeli
I got Lass in by having my fiancee ride my horse in..and Lass followed. It's a great resistance-free way to train her!