Swimming to an Island, on our horses!
---
I live in Florida and the "winter" here is a joke. It hit about 80 the other day and we went for a swim at the intercoastal. This is where the river meets the sea so you encounter anything from dolphins to manatees.
The tide was low and water never really got above the top of their shoulders and if it did it was momentarily. We rode/swam/walked/tread to this island and even got greeted by a lone dolphin. Weird seeing one in such shallow water and so close. Anyway...enjoy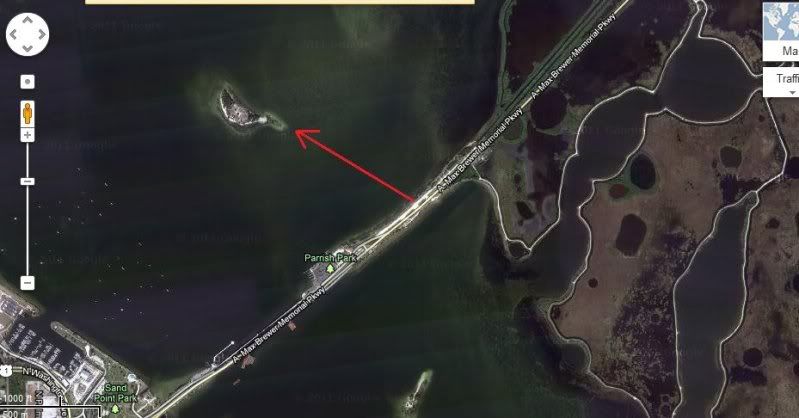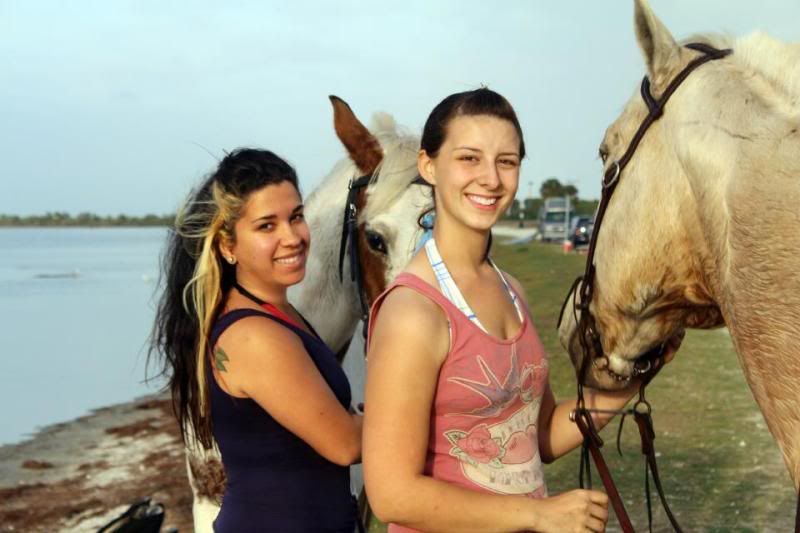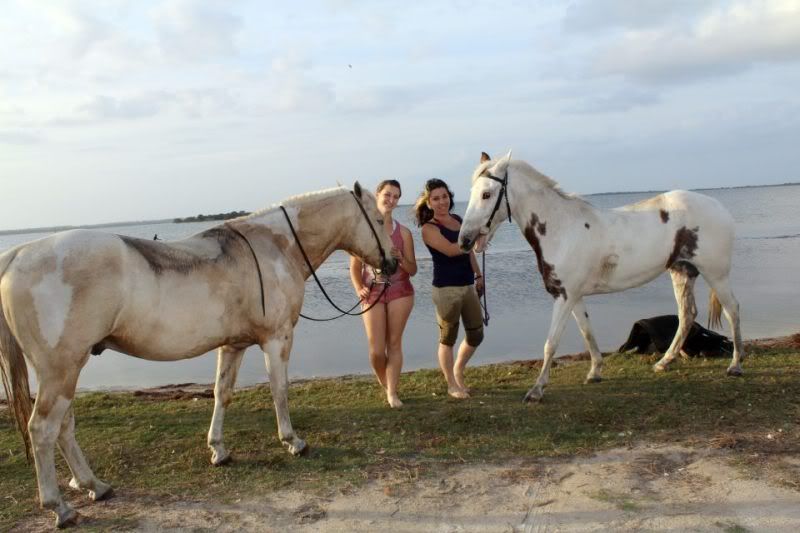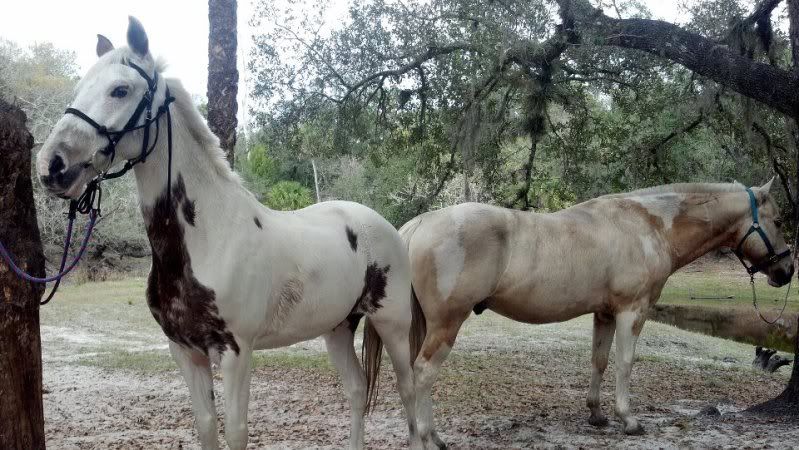 BTW, the white mare is mine. She's a Spotted Saddle x Rack and that handsome fellow seen with her is your average paint...and he's a stud. As you can tell, the most well behave and mannered stud ever.
Trained
Join Date: Sep 2011
Location: Germany- but not German =D
Posts: 5,151
• Horses:
2
Can't see the pictures in work so subbing to see them at home.

Major jealous of
a)your weather
b) you can swim with your horses (no where here to do that :'( )
c) YOU SAW A DOLPHIN.
Ok, you look scarily familiar to a girl I went on a horse camp with a few years ago lol, just saying :)

That's really cool, wish I could do that here but my horse would probably freak lol
---
R.I.P ~ Bubbles - 25yo tb mare - 13.04.2011 ~ 8:30am ~ passed away naturally and peacefully in my arms
How awesome! How far is the actual walk/swim across? Your horses are very brave!
omg that is soo awesome! and a dolphin :o wow! amazing! so jealous!
---
Horseriding- The art of keeping a horse between you and the ground.
That would of been so much fun! Aww I love dolphins we spend all summer watching them at our local beach! :)
---
Pocket - 8 yr old, 15.1hh Thoroughbred Mare
~You know you're a horse person when you say 'whoa' to your dog~
How neat!!! Great photos!
Looks like a blast! *secretly plans a visit*
---
Life is like a camera. Focus on what's important, Capture the good times, Develop from the negatives and if things don't work out, Take another shot.
That looks like so much fun! I live in ga on the ga/fl line and it's been so warm here too. I'm used to seeing dolphins pretty much every time I go to the beach, they're so cool! I wish I had a place here to take my horse swimming :(