Talon and Rain's First Rides
---
Today I saddled up brother and sister abd took them on their first ride ever. First time anyone has ever been on their backs ever ver. I also couldn't find my Side pull for the life of me so I had to make due with a halter and it looks very sad I know. Next time I go out everyones feet will be trimmed and we'll be using snaffles or I'll buy a new sidepull on the way out there. No one spooked or anything. They threw their heads every now and then because their weren't sure what to do but other then that they did awesome. Stopped on cue and turned on cue.
Here's Rain first:
Talon: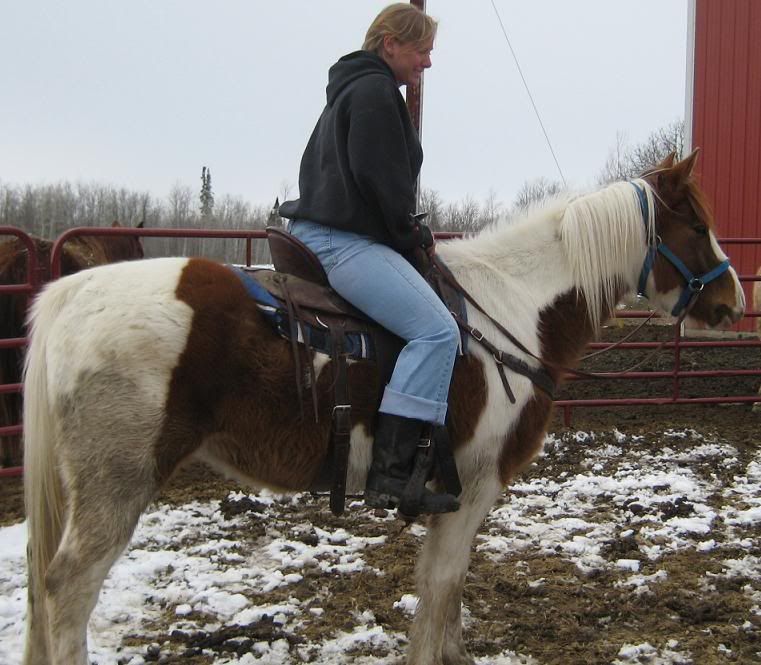 I also rode PK yesterday night so I get nearly everyone started riding thats old enough and big enough. Sassy's the only one left and seems to have some saddle issues so far.
waw...they didnt seem to say to much
I hate breaking time. Always terrifies me waiting to see what their reaction is going to be.
wow it seems they didnt care to much...wow. i agree, i hate breaking time
With Magnum I was sure he wasn't going to have any problems becuase he was imprint trained and has never really cared about anything we've worked with on him. Talon though, He's a 04 foal and shoulda been broke to ride and doing tons of trails by now but no one was brave anough in the family to hop on, I just put a foot up when he was 2 1/2 and wasn't going to get up and he took off bucking. We'd worked with the saddle many times before that with him and he had had no fits. Rain has had the saddle on only 3 times this being the 3rd time. Lots of Lunging and random stuff thrown at her (not literally). Pk I Rode her for the first time at our ranch, she has been ridden twice before and the 2nd time the person had to bail cause she wouldn't stop running. Didn't know how to stop she said.
I can't wait tilsummer and all this mud has dried up and the horses will be all shiny. Same two horses in the summer: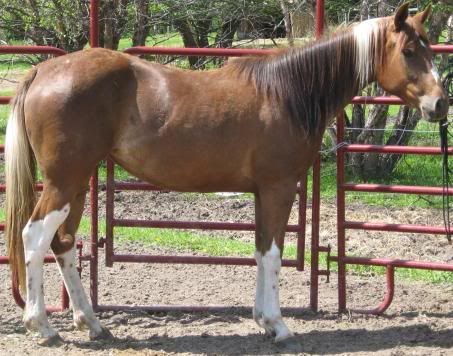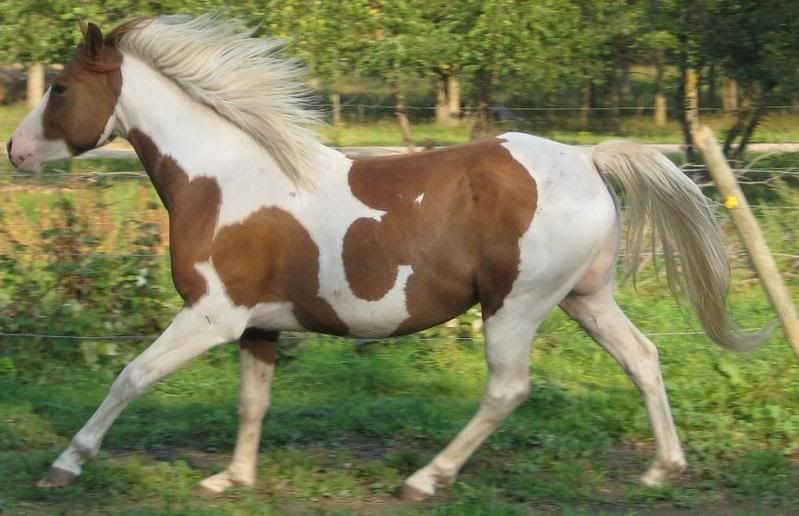 WOW! Can't get over how different they look winter to summer! My gelding doesn't grow much of a winter coat, so I don't get to see the change.
Similar Threads
Thread
Thread Starter
Forum
Replies
Last Post
Big John's First Rides

smrobs

Draft Horses

13

01-30-2009

05:31 PM

Talon Boy

FoxRidgeRanch

Horse Pictures

10

11-13-2008

12:02 PM

Daddy's Boy, Talon

FoxRidgeRanch

Horse Pictures

8

06-26-2008

06:23 PM

Critique Talon :)

FoxRidgeRanch

Horse Riding Critique

4

05-20-2008

11:52 AM

Rough Rides

Painted Horse

Horse Pictures

4

02-05-2007

01:31 PM