Tana under saddle, FINALLY!
---
So as I already posted perviously, after almost a year off because of an injury Tana is back in training! It feels great to be riding her again. She had 20 rides on her last year and after a year off still seems to remember a good portion of what she learned last year.
Please do not critique the pictures. This is both of our first rides since August of last year. I realize that we have lots to work on, but I think she is doing very good considering she was green last year and having such a long time off.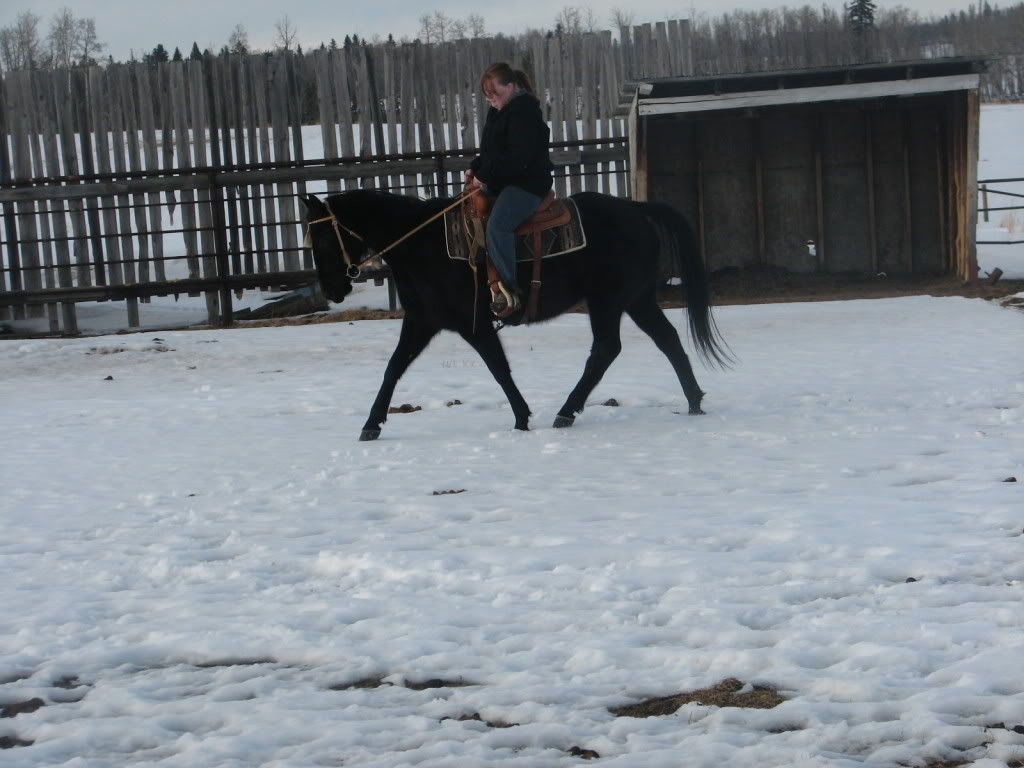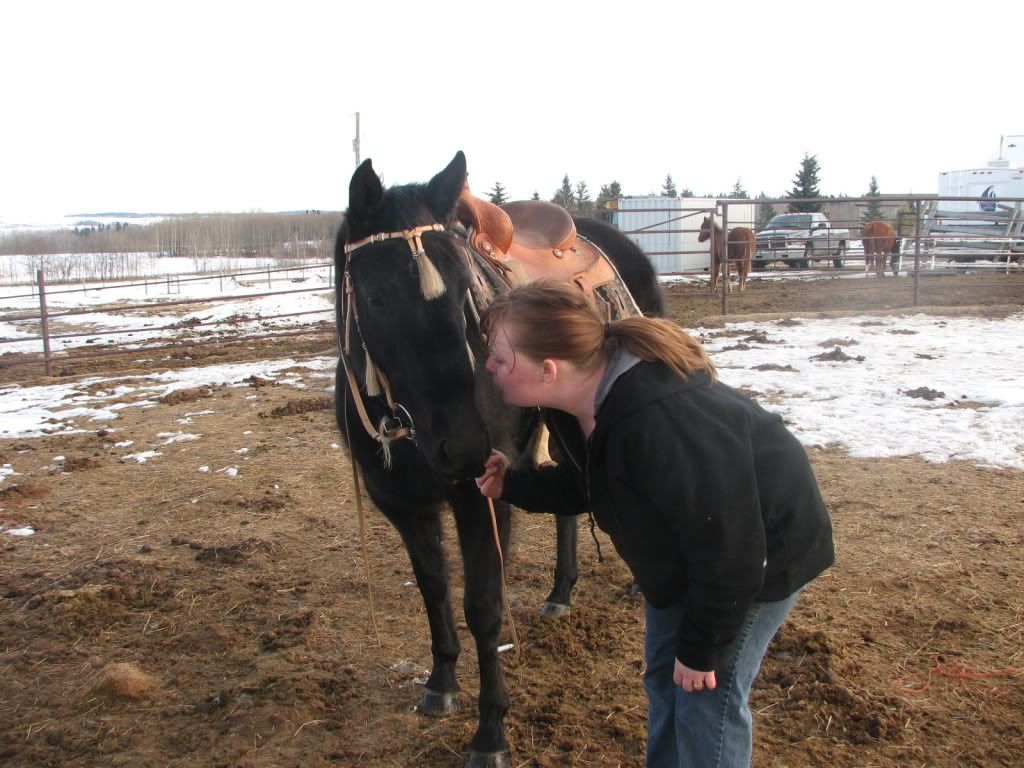 Beautiful pictures! Glad you got to ride.
---
Horses are God's apology for men.
You two look great together. Congratulations on riding again. Your horse is beautiful!
---
The horse...powerful, majestic, beautiful.
awww she's beautiful!!! you guys make a great match :)
Thanks guys! She is my little darlin'! She just loves to work and is always the first one at the gate when I head out to ride.
It looks like you two are doing great. She looks like such a sweetie, especially after just 20 rides a year ago. Congrats on getting to ride, I am sitting right now looking at a blizzard. :(
---
Always remember that feeling of looking at a big, open country over the ears of a good horse, seeing a new trail unwind ahead of you, and that ever-spectacular view from the top of the ridge!!! Follow my training blog:
http://robertsontraining.blogspot.com/
Thanks Smorbs! Yes, I think she is doing fantastic for the limited riding she does have. I have seen horses with many more rides on them that don't know near as much as she does. She does have alot to learn so I am hoping that this summer will go really well!
You guys make a great team! She is lovely.
Wow! That is great news congratulations she is a beautiful girl and you guys look great together.