Green Broke
Join Date: May 2009
Location: Winnipeg, Manitoba, Canada
Posts: 4,510
• Horses:
2
Is there an Arab under all that hair?
---
Haha, Zierra is going to a show in July, this should be HILARIOUSLY interesting, it's a very small little local rodeo type flat show so it should be fun! We're avoiding group classes in hopes of keeping her brain a little quiet, she's been schooling marvelously. Anyway, she's also going in halter, so I also trimmed her whiskers, re-did her bridle path, clipped her ears and bought her a beautiful new black leather halter and she looked sooo kyoot! Hehe, she almost passes for a real Arab!!
Also, some schooling photos.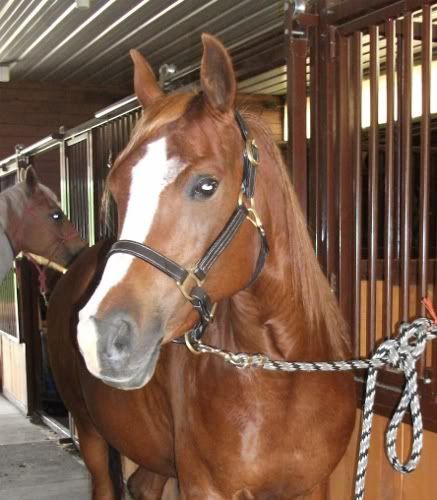 O hai!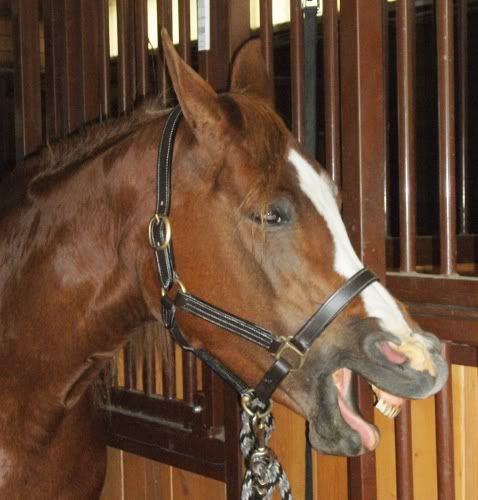 Looking this good is just exhausting
My precious little chunky money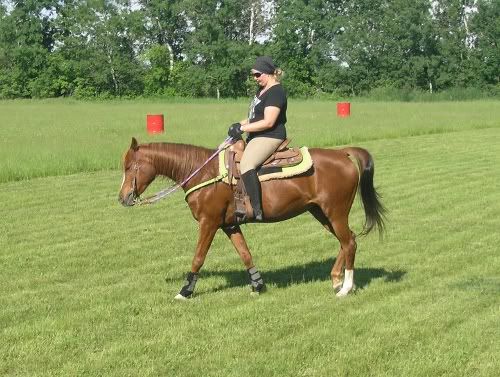 Walking
Trotting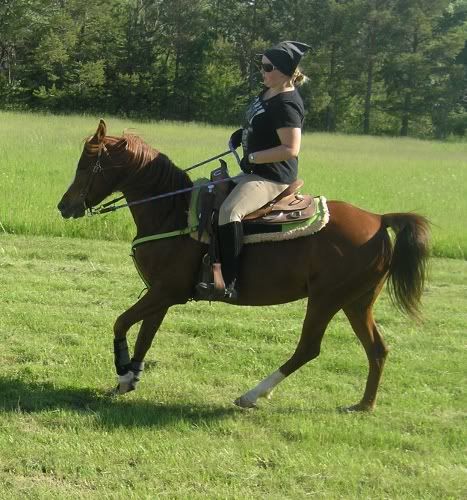 Canter, getting a little amped
And starting to calm down
A little nicer
Trotting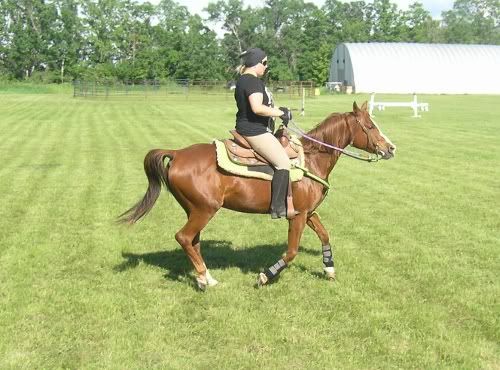 Much more relaxed canter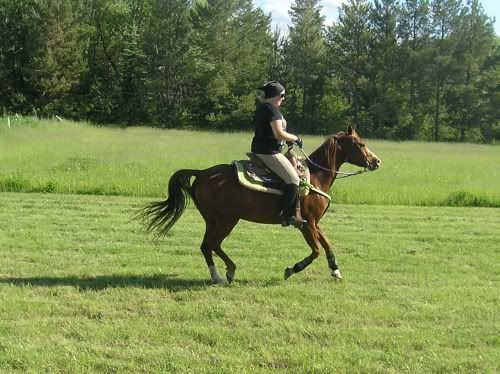 Yay for happy canter! Now if we can't just combined some roundness with some relaxation we'll be set!
The fat Arab is tired already, LOL
---
Quote:
I hope God tells her to smash her computer with a sledgehammer.
Aw! Congrats, I've always liked her. Hopefully she'll get recognized for her Arab-ness.
Awww, she has those cute little Arab ears.
---
So in lies the madness, the pursuit of the impossible in the face of the complete assurance that you will fail, and yet still you chase.
VERY cute mare. reminds me of my arab only a whole lot younger looking :)
She's beautiful!! I love her new leather halter. I hope she does well for you :)
you look like you have lost weight.
Green Broke
Join Date: May 2009
Location: Winnipeg, Manitoba, Canada
Posts: 4,510
• Horses:
2
Thanks! I saw pics of me riding Zierra a week ago and my jaw dropped. I don't know if my clothing is flattering me (slightly loose but more fitted t-shirt) or if my legs have toned. I haven't lost weight, but I certainly have seen a change in photos. Maybe the increased riding and walking? I've also been doing a lot more around the barn, cleaning Jynxy's stall and hauling bags of shavings for Nicole every week.
This pic astounded me, I've never been this happy with a photo:
I also think riding in breeches helps - I have fairly nice legs that I hide in baggy jeans, and we all know all baggy jeans and hoodies do is add ANOTHER 20 pounds.
---
Quote:
I hope God tells her to smash her computer with a sledgehammer.
Awww looks like so much fun! She is beautiful
---
RIP Minnie, 1981-January 15, 2010
RIP Maggie Mae I miss you
She is so pretty, good luck at the show!
---
You are never better than anyone. Every rider has skills they need to improve. The only one you must compare yourself with, is you.
oh my i just love her! she does look more Arab-y now and less QH lol she has such a gorgeous head and neck, after your show you could just bring her to my place, i'm sure she'll fit right in =)
---

Baby, Sparta, Carmen, Henry, Hooch, Mercedes, Butterscotch