These idiot boys
---
Dun/white paint; gunner
Paint pony; trigger
Bay pony;pea
Palomino; Nakota
Chestnut with cut/spikey mane; bandit
Smaller chestnut mostly rearing; Caden
Chestnut with the white face; neeko
(Think there's a donkey in some)
And the black and white is a mare, Kylie.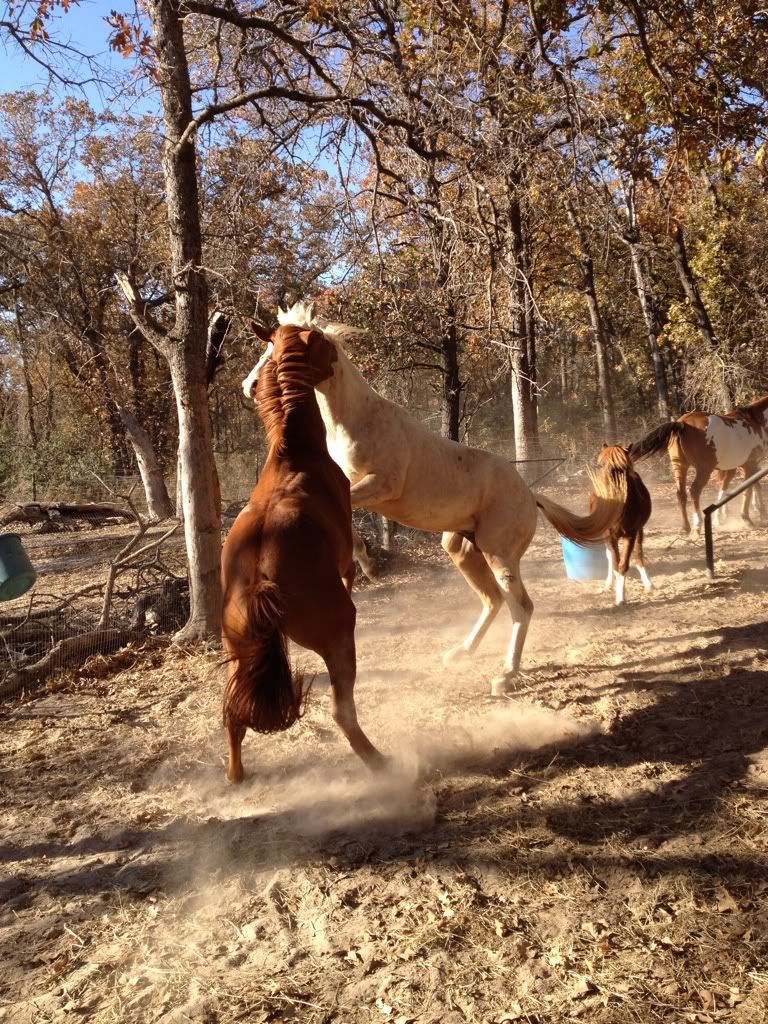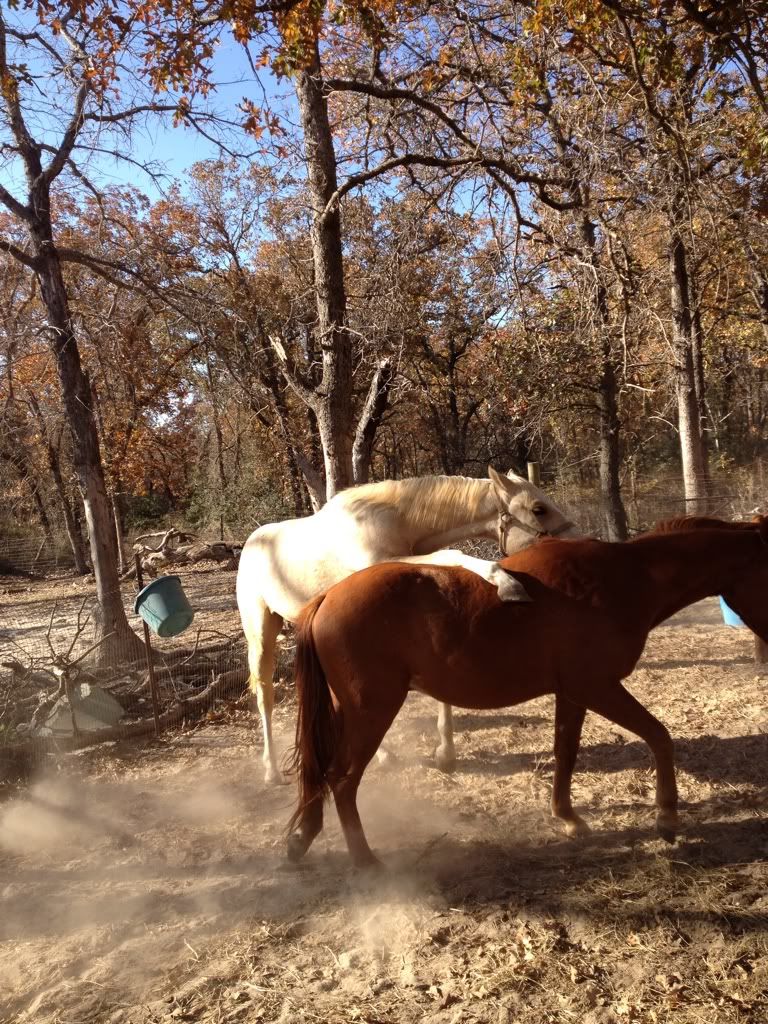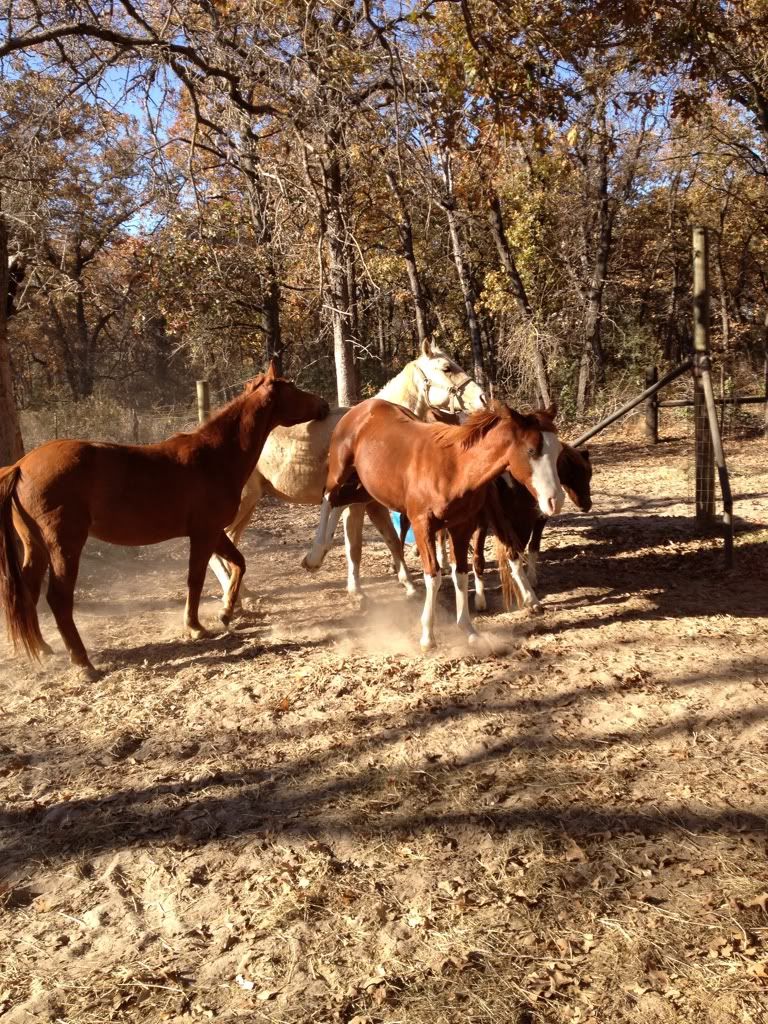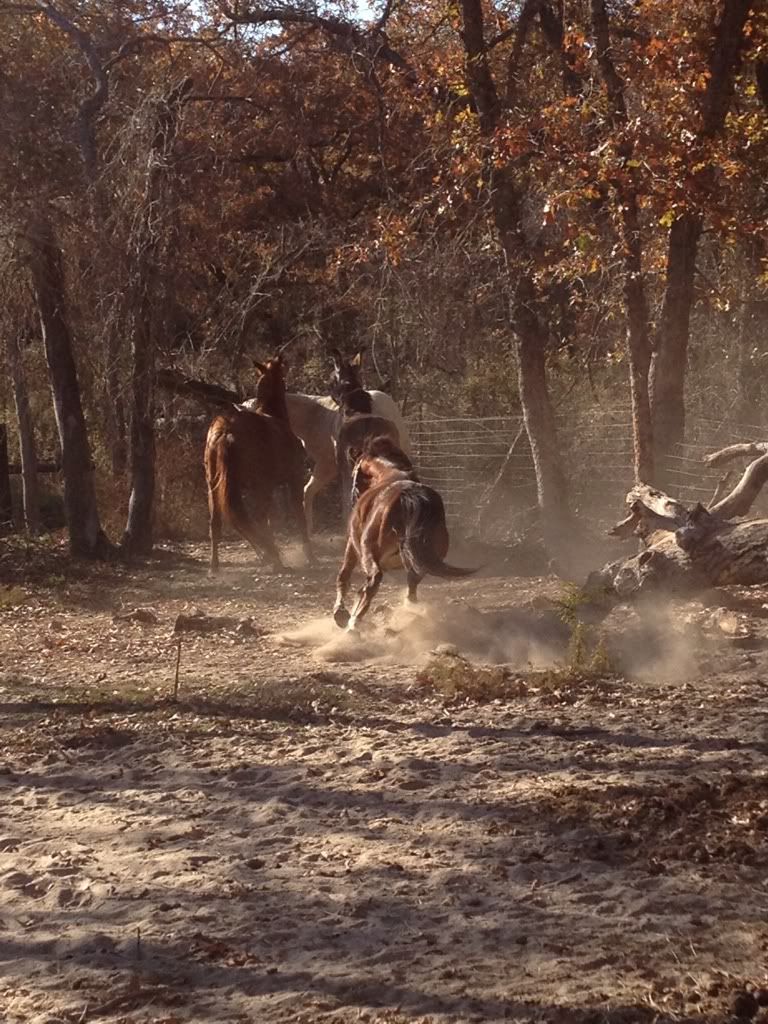 Hope none get posted twice o.O
awsome pictures :) I enjoyed looking at them :)
---
Beauty is not diminished by those who refuse to see, hear,feel or in any way sense it. If you refuse to see beauty its you who is weakened.
woooow they look like they got in a fight lol
love the blue eyed paint!!!
---
You may be out of my sight, but never out of my mind. ~RIP Angel
Looks like the were having a lot of fun! The little bay looks a lot like a pony I used to know.
---
<3 Dallas, Dakota, and Shaymus <3
RIP Shaymus 8/16/13
Quote:
love the blue eyed paint!!!
The black and white? There's 4 blue eyed paints in these pics.
Similar Threads
Thread
Thread Starter
Forum
Replies
Last Post
I'm such an Idiot....

Small_Town_Girl

Horse Pictures

6

07-16-2008

02:59 PM

Am I an idiot?

Emma7442

General Off Topic Discussion

15

05-06-2008

12:39 AM