Thru the years...
---
I just thought I'd post some pictures of Kita, my baby girl, thru the 5 years that I've had her.
Picture one: A unhandled two year old. She was a shy standoffish horse.
Picture two: Two and half years old. Our first ride, a couple months after I bought her. Never bucked once for me...but I'm sure WSArabians would tell a different story! ;)
Picture three: A scruffy looking three year old!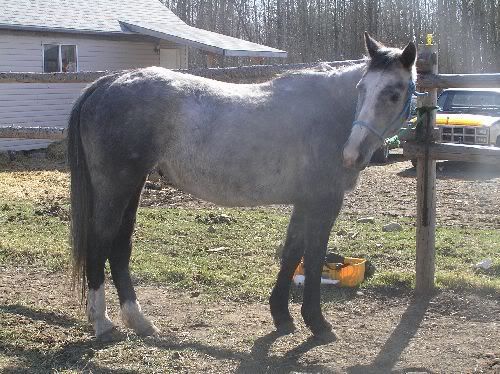 Picutre four: I beautiful four year old.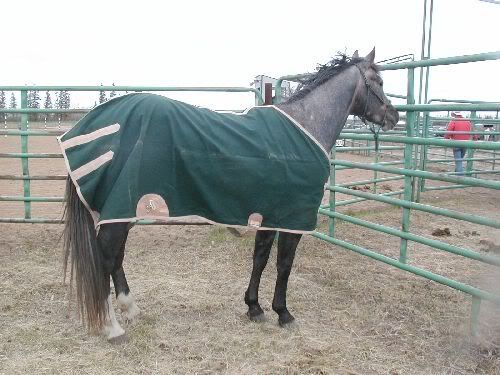 Picutre five: A very pregnant 5 year old. She sure is a good broodmare!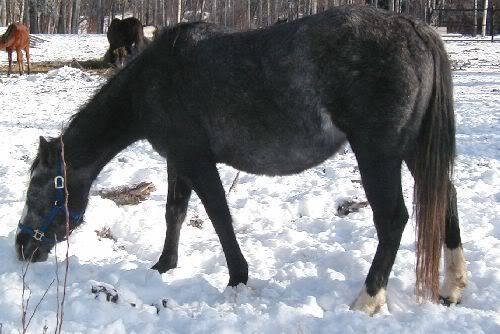 Picture six: My sweetie, at 6 years old.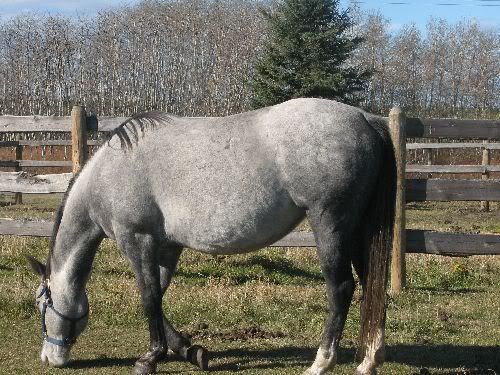 And now, the bond between me and Kita has only gotten stronger over the 5 years that we have been together. She is a stubborn independent mare but I love her to peices and I don't know what I would do with out her. She is my best friend and everything else I need in a campanion.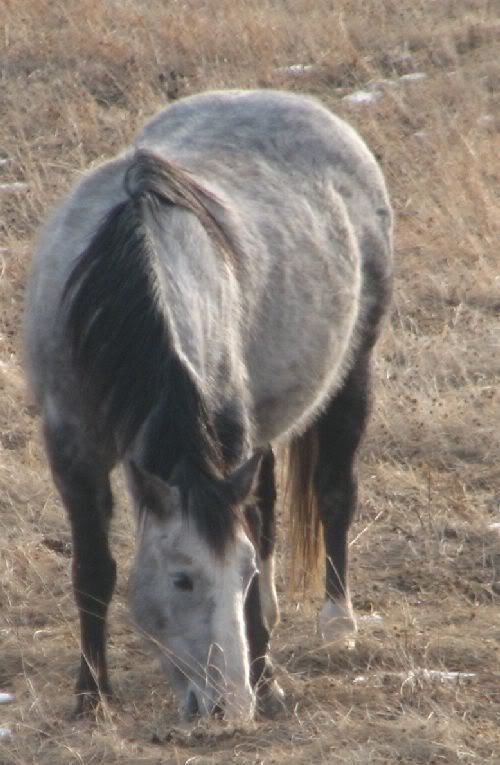 Tiff, she is just stunning. I can't wait to see what her baby looks like! I might have to come visit ;)
---
The lovely images above provided by CVLC Photography cvlphotography.com
Thanks Allie, and remember you are welcome to come out anytime!
I still want to make out it there to see your pretty girl!
*sigh* I hope I have half the connection with Maia...
I jumped on her bareback today (she was standing in a snowdrift that actually held me up so I just jumped on her back) and she was great!
---
The lovely images above provided by CVLC Photography cvlphotography.com
Kita is the only horse that I've really had connection with. And it's more me with the connection, she couldn't care less about me..lol
Kita was great the first time a rode her bareback. I've haven't ridden any of my other mares bareback yet, and I'm not really looking forward to it! ;)
Aww, she looks great!!!
---
Ride more, worry less.
Thanks Poptart! She's my girl!
haha!
Different story?!
You mean like the time her rear-end went 20 feet in the air and the next thing I knew I had no choice but to bail for a metal pole fence where it **** near took out my whole rib cage because "let's get Steff, she'll ride anything!" and "Don't worry, she's won't do anything stupid" was the response I got to my question of asking for reins? LOL

And I think the stubborn and independant part comes from her owner. ;)

She definately is one heck of a horse though. Lots of good and entertaining memories with her! :)
Dumas Thanks
She does have great color!
Steff, replaying that day in my head has me cracking up...LMAO.
Denton rode her first don't forget, and she was fine with him! She just had it out for you
! Yeah she does provide us with some great memories! Remeber Range Riders trail ride. Kita spinning so fast that Crystal fell off!
That one was great!
Stubborn, who me!?! No!