Thunder's first "outing"
---
Sunday was amazingly fun. My cousin in law brought her 3 horses, boyfriend, and cousin and we loaded Thunder up. We drove to the county fair grounds (it was free riding). They have an outdoor arena, huge indoor arena (used for gaming and shows), a half track, and tons of new smells, asphalt, puddles, ect. IT was a great start for his trail training lol. He did pretty good. We had some spooking in the arena, but after several laps he didn't gawk as much. It was nice having those other horses around...made him feel safer. We did have to do TONS of circles to calm down, he wanted to trot everywhere. Then the sun came out so we rode outside on the half track and that was pretty fun. We were able to encounter other horses, logs to step over, trees to go through, open fields, people, cats, gravel, cars, barking dog. It was tons of fun. We are still having puddle trouble, but something we'll just have to work though.
Oh and we fell behind from the rest of the group because we were doing circles so we trotted through the open field to catch up, well, we broke into a canter for the first time!!!! it was super exciting, unexpected, dangerous, but it was so exhilirating!!! Overall, I know some things we have to work on, things I can handle, and that I love him even more than ever.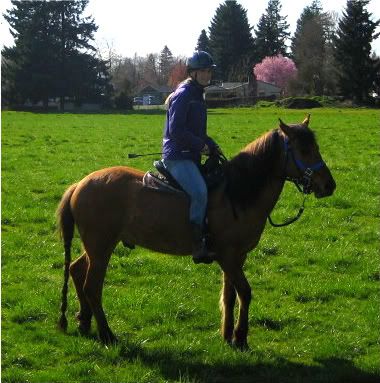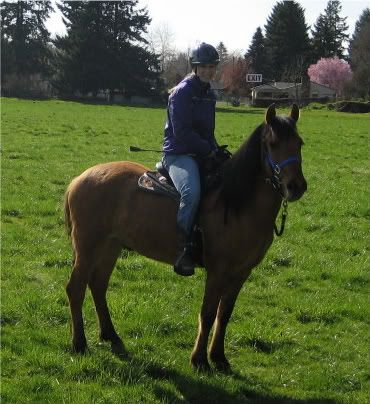 I like the pictures. You and Thunder look like you were enjoying yourselves.
---
The horse...powerful, majestic, beautiful.
Ha thanks! Ya he was a horsey with ADD that day lol. He wanted to go everywhere and look at everything every little second! It was fun and a little overwhelming.... but it was good for him being a 3 yr old and all.
Looks like you guys had alot of fun! Thunder is a very handsome boy.
Lacy that's awesome! Congrats on cantering!!

You two look like you guys had tons of fun!
I can't get over how much Thunder has grown either. I remember the pictures of soon after you got him. He's so smexy now!!
awwww thanks!!!! Here's when I first got him as a yearling lol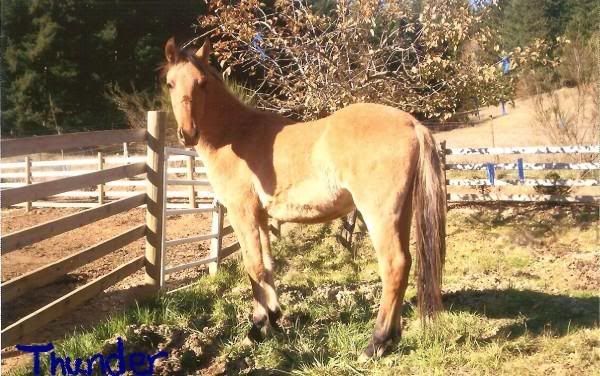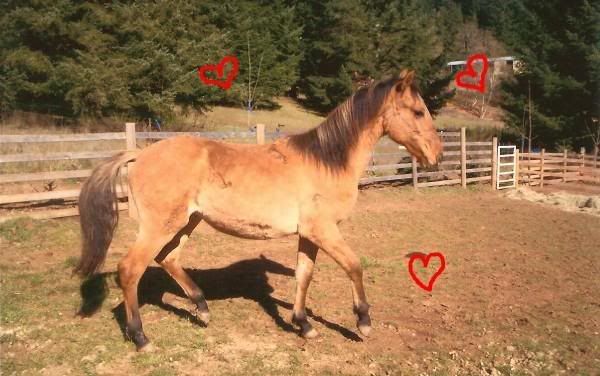 I'm glad you're back DarylAnn, feels like forever since you have been on regularly lol. He has a really nice canter too ;)
That is very exciting! Good for you!
---
The lovely images above provided by CVLC Photography cvlphotography.com
Thanks!! I'm excited for our first big trail ride ;)