Thursday July 23 -Murray struts his stuff!
---
So some pictures of Thursday July 23. Pictures from my sister. =]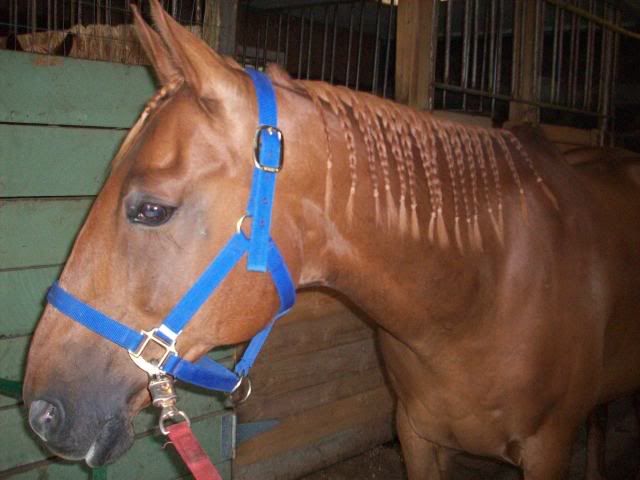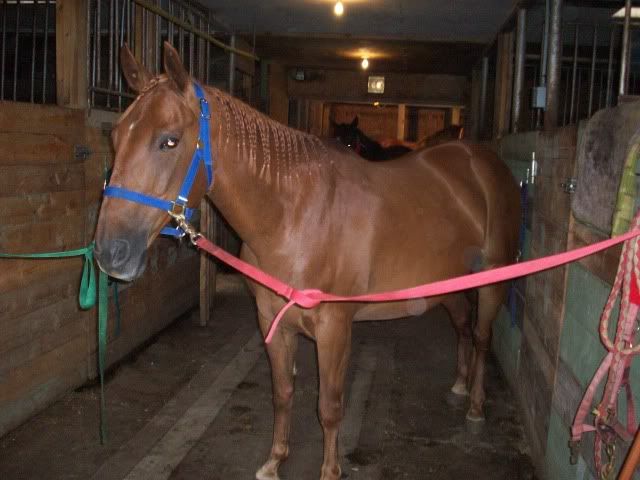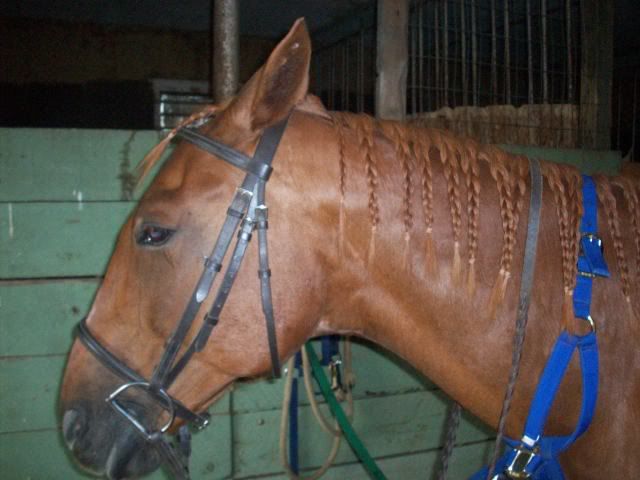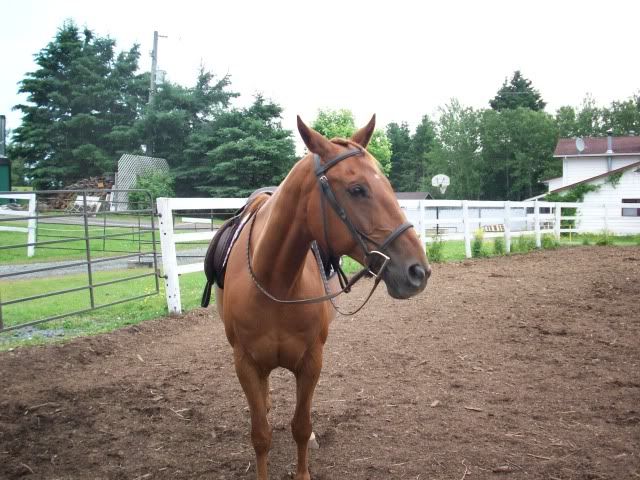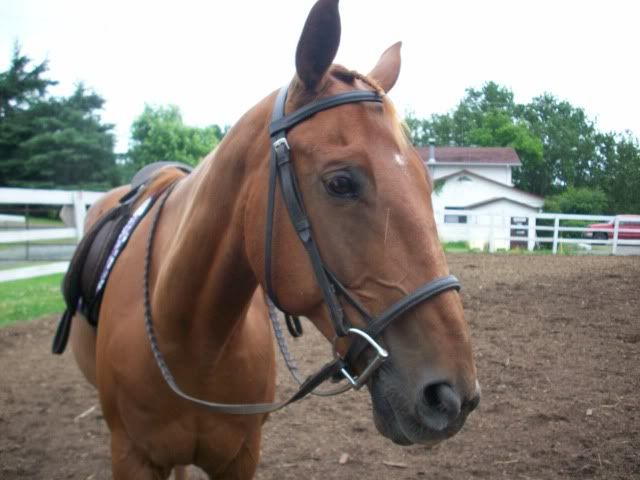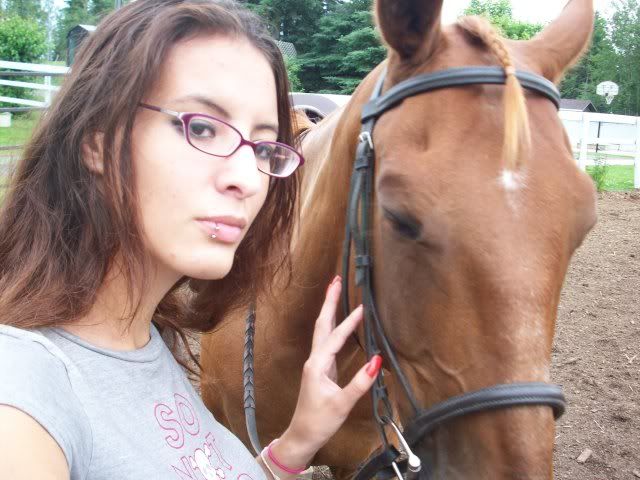 My sister and Murray, check out her NAILS! Freakin long! She ended up filing one down due to breaking it, LOL.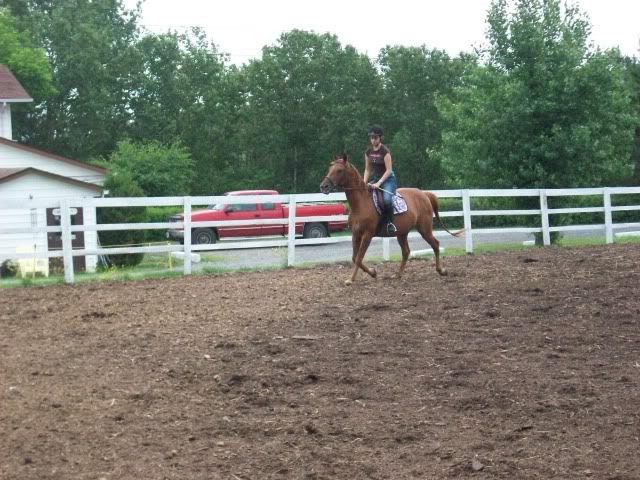 Me! Critique if you'd like!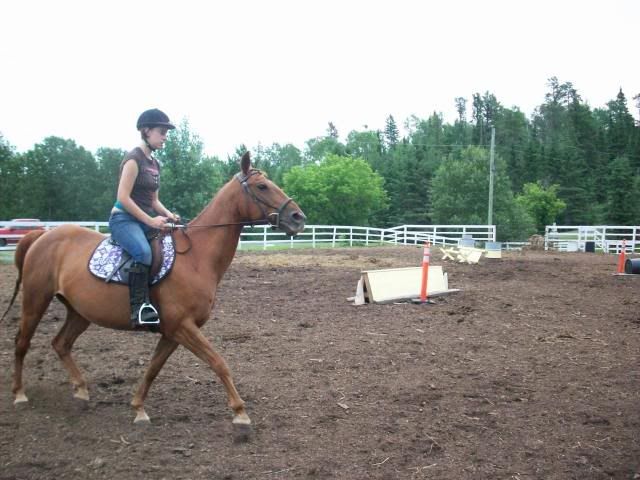 I oddly look fat, haha. Critique if you'd like!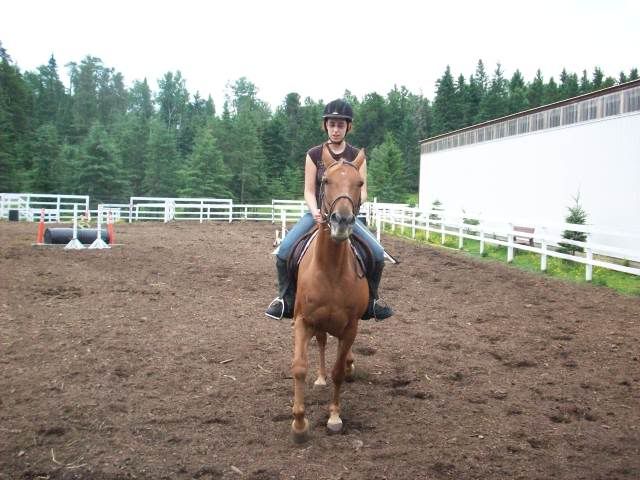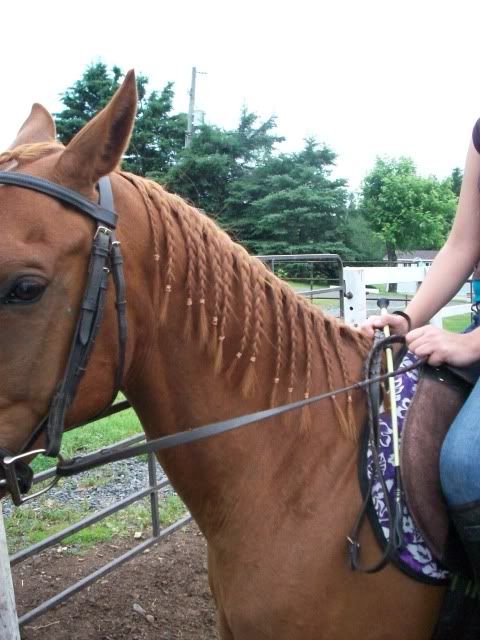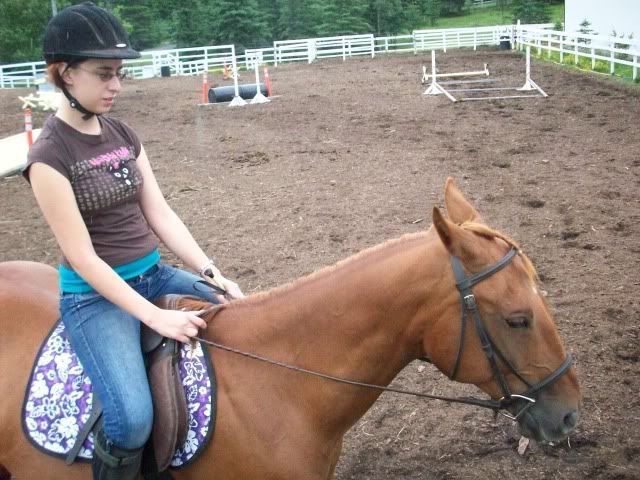 ---
Grooming - The fine art of brushing the dirt from one's horse and applying it to your own body.
AWWW you guys look great together
---
i have my bloodhound & my horses what more can a girl ask for?
Wonderful pics! Murray is adorable, I love his braided mane!
Yearling
Join Date: Oct 2008
Location: Sweden - the land of carrots and apples
Posts: 1,387
• Horses:
2
Cute :)

Some critique:
Try to sit straight; don't lean forward and try to get your legs back a bit. I think your legs will be better if you move your seat a few inches orward in the saddle. It should still feel comfortable and not stiff. Give some slack in the rein to let him come down with his nose, and try to stop him more with your seat than your hand; this will get his legs under him instead of his weight forwards.
Focus on getting him exactly where you want him but don't mind the head as much. Use your body to bend him when you turn or walk in circles (remember not to lean to the side, it's easily done), keep an ever so light contact on the outer rein and barely noticable squeeses on the inner to help him bend. And be quiet withyour hands when he does bend.
Well, I tried at least, it's hard to say much just based of photos. But you can try thinking of that if you don't already do that :)

You look good together.
---

Always keep your head up, but be careful to keep your nose at a friendly level.


You two look awfully cute together!!!
---
"The ideal horseman has the courage of a lion, the patience of a saint, and the hands of a woman..."
He's a cutie!
Looks good. ;]
You two looks really good, you just have to lift your hands about 3 and a half inches more up his neck. Your hands are in your lap. Thats really all I see wrong. Beautiful horse though!
---
When God Made Horses, He Painted The Good Ones.
"All I pay my psychiatrist is the cost of feed and hay, and he'll listen to me any day."