Time to introduce myself and my gorgeous coloured cob, Flint
---
Hi everyone. Im Tracey and I ride a 15.2hh coloured cob called Flint. I enjoy competing but I love organised camps in the summer. Here are a few photos of us enjoying this years camp. Feel free to ask any questions.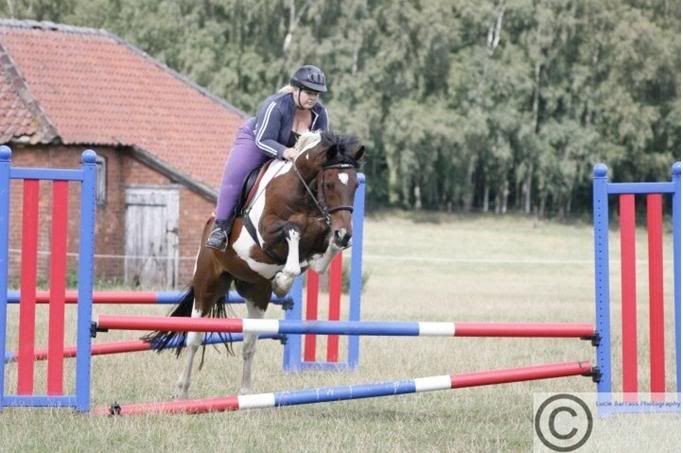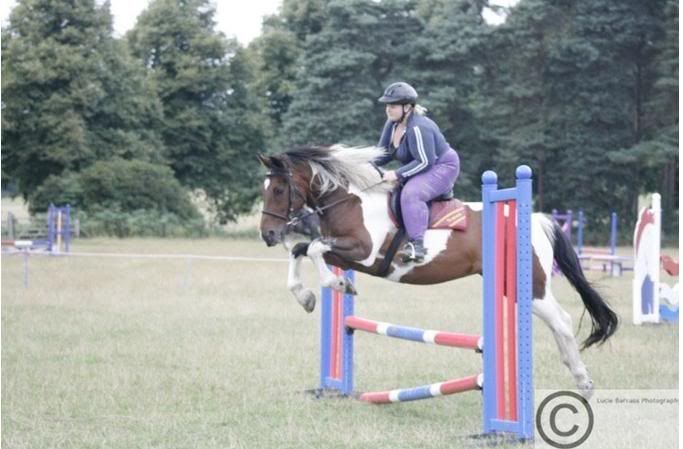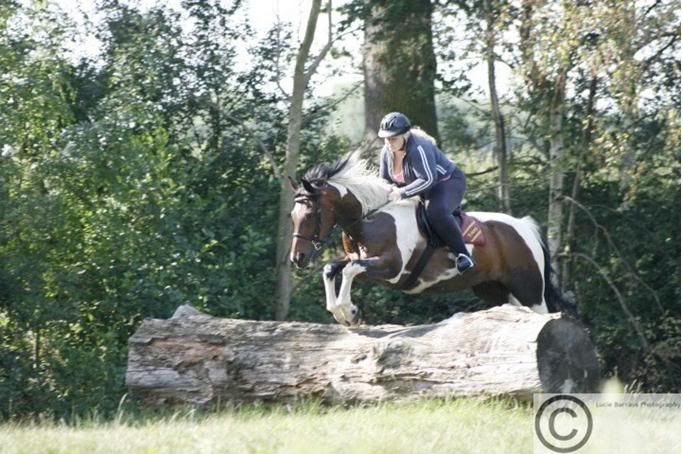 Awesome pics, love the one of you guys jumping in the water! I think all you jumpers are brave as hell cause as of now the thought of jumping on my horse scares the hell out of me....lol I do LOVE to watch others do it though!
Im very lucky that I started young and have always jumped so horseriding without jumping for me isnt right. The best thing to do is start small and try and better yourself each time. Flint has out jumped my comfort zone now. My comfort is 3ft and he now jumps that easy so my family expect higher but all I see is danger! lol. Start with trotting poles and then literally higher it by a tiny amount. Go over that until your comfortable and then notch it up again.
My friend lost her confidence and we just took a step back and started from scratch. She regained it back but it does take time. Good luck!
That is one beautiful horse! You guys look fantastic.
---
100% Anti-Slaughter and PROUD of it!

Welcome!
Flint is stunning, an absolute show-stopper.
Looks like you guys make a great team.
Started
Join Date: Aug 2009
Location: In the barn whenever possible.
Posts: 1,910
• Horses:
2
Welcome! Loved the pictures! Flint is gorgeous!
---
"Riding a horse is not a gentle hobby, to be picked up and laid down like a game of solitaire. It is a grand passion. It seizes a person whole and, once it has done so, he will have to accept that his life will be radically changed." -Ralph Waldo Emerson
Weclome to the forum =) You two look very nice together, and jumping is something I have never done lol. you are very brave!
---
Lettin' the cat outta the bag is a whole lot easier than puttin' it back. -- Unkown

Banned
Join Date: Jul 2009
Location: In a land far far away, or so I wish.
Posts: 12,825
• Horses: 0
Flint is lovely!

Welcome to the forum.