Time for Ollie pictures ;)
---
Wasn't able to ride cause it was pouring down rain after it had been so nice for almost two weeks, Ollie was grumpy it was cold and rainy and didn't want to have pictures taken lol
I don't even know if I'm going to be able to tide tomorrow my hip and lower back and neck are acting up pretty good, I think it's from the drastic weather change :( I'm trying to rest and stretch and prepare to ride tomorrow afternoon and I'm getting re evaluated by my dr. Since my march 2nd car accident
Anywhoo on with the cute pictures!
Also adding some of my dogs :)
Duncan is the big hair ball, he's half wild Mexican dog half terrier mutt
Sophia is the little white one giving me a kiss, got her when I was 9, I'm now almost 21 lol
The last little boy is my Riley Roo he will be two next December and he came all the way from Puerto Rico as a rescue. He is Chihuahua terrier mix
Enjoy!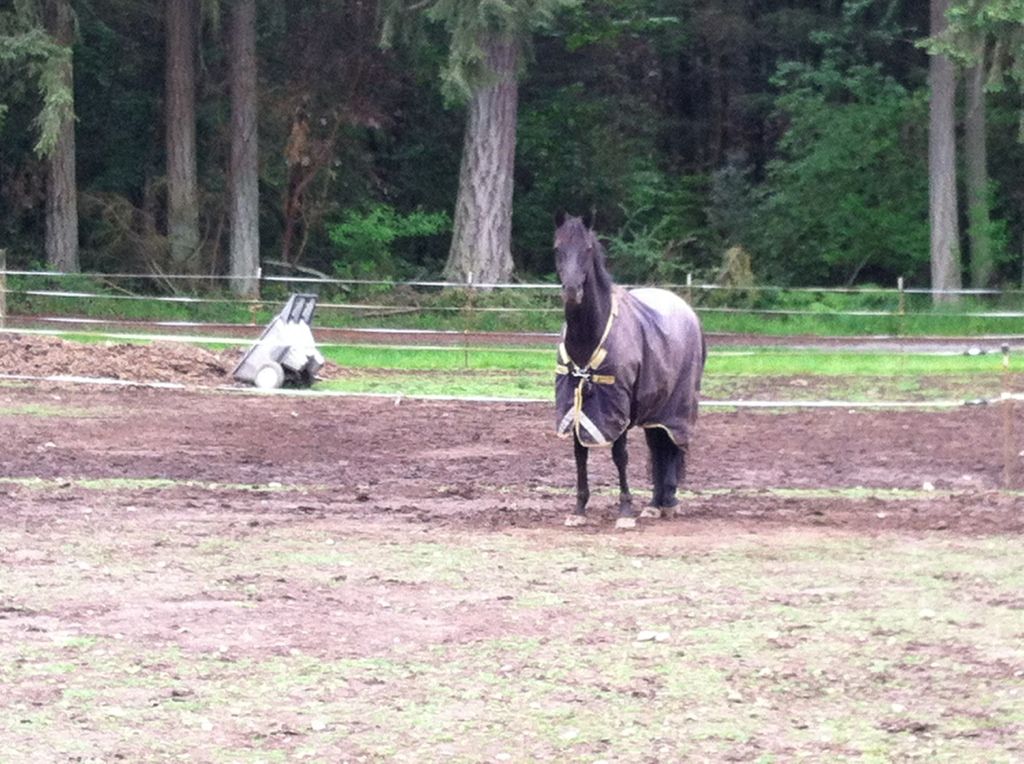 Mom! Come get me! I don't wanna walk alllllll the waaaayy to you!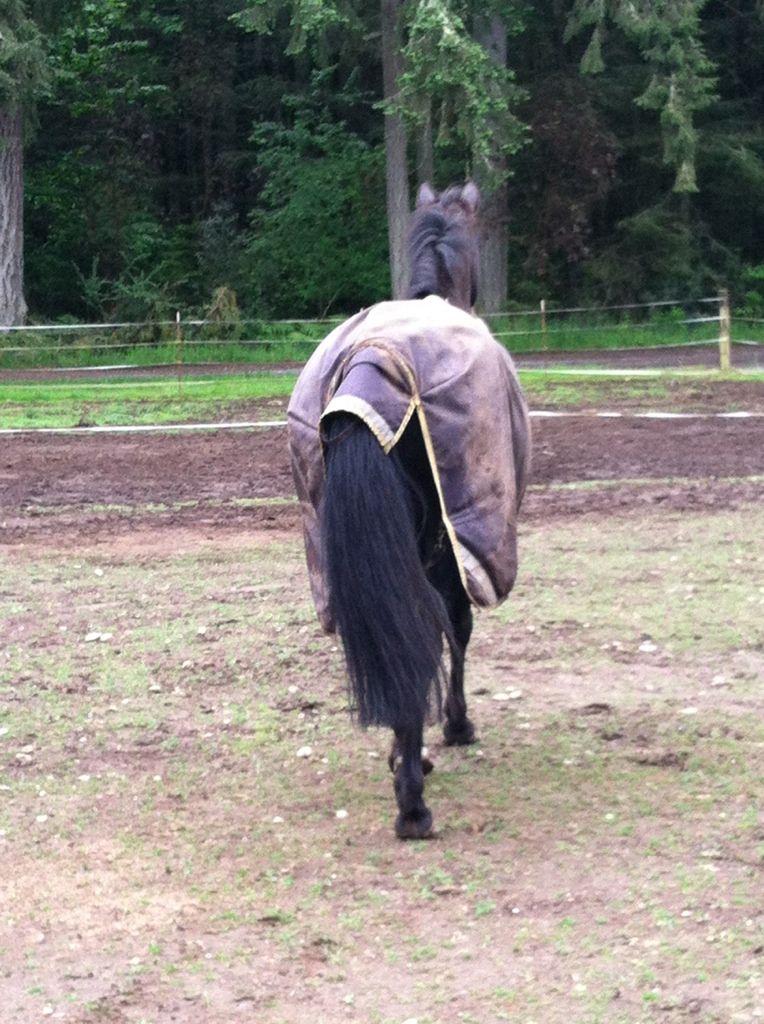 so I came and you petted me and I shocked my self on the dang fence....I walks away now!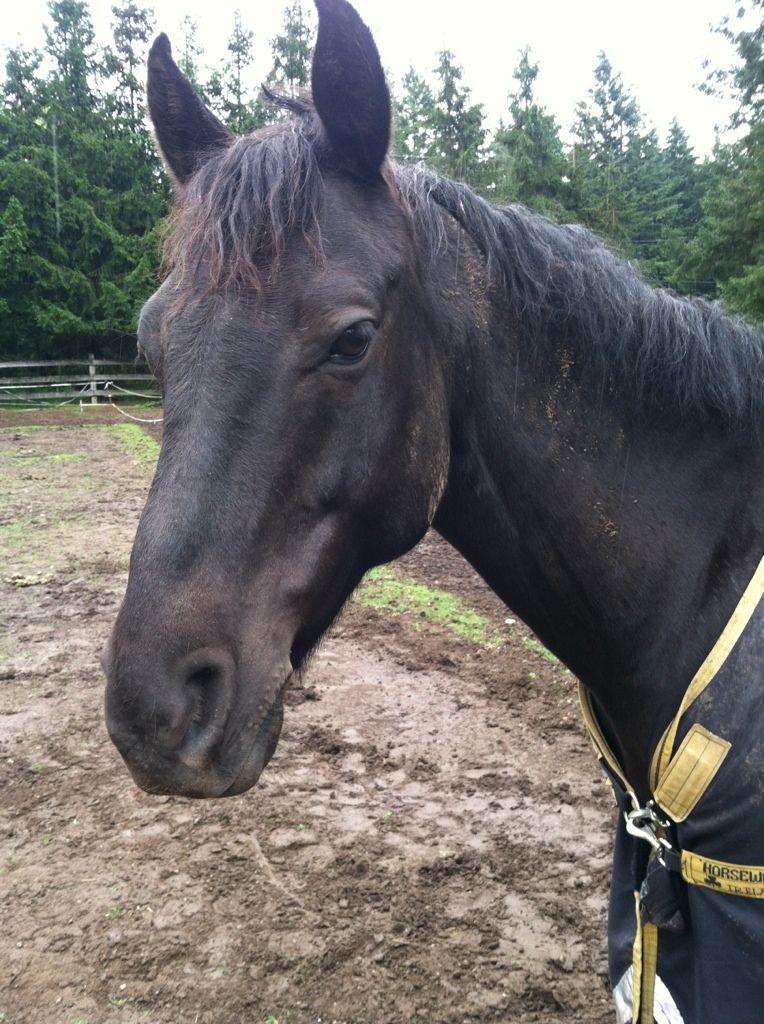 told you I'd make you come out in the mud to see me...that fence is mean!
No I am mad I got shocked and now it's raining I don't care for your kisses mom go away lol
And that's the pony pictures
Hopefully the weather forecast is correct and I will have a happy pony tomorrow and this weekend! Lol
On to puppies!
my Duncan dog!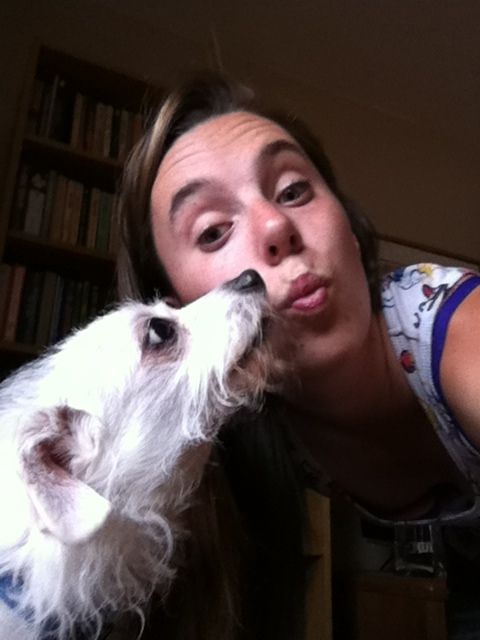 princess Sophia!
my roosky roo!
Ollie looks like a character! Very nice.
Very cute, smart horse training you to go in there lol!
---
"Strength is the ability to use a muscle without tension"

You aren't an animal lover, are you?
Ollie does look a bit persnickety.
Great pics, cute critters!!
---
Being horseless is the pits!!
Hehe he was so grumpy that day, knocked over the wheelbarrow when I was cleaning his paddock and then wouldn't come give him kisses when I left that day! Moody gelding!!

Me animal lover?!?! shucks you got me!
I didn't even add any pictures of my three cats haha!
Someone call hoarders! LoL! j/k , he's adorable! Did you know I have an Ollie too?!?
You might have I am not sure! I think we have the only two Ollie's On here...is your's short for Oliver?