Todays Ride!!!
---
So cheyenne is living at my coach's again. She's all by herself in her pen, and usually stairs at the other horses so far away in another pasture. Poor girl!
I finally got to go ride her today!! YAY! I lunged her alot because she was acting frisky especially with a new horse around her and a new place. Then we went on a well deserved trail ride haha. My coach's horse lead the way and Cheyenne got to lead the way back, which was a total learning experience for her but it went great! When we got back I wanted to jump on her bareback so I could get some pictures.
SO... Finally, lol. Here they are..........
Saddling up: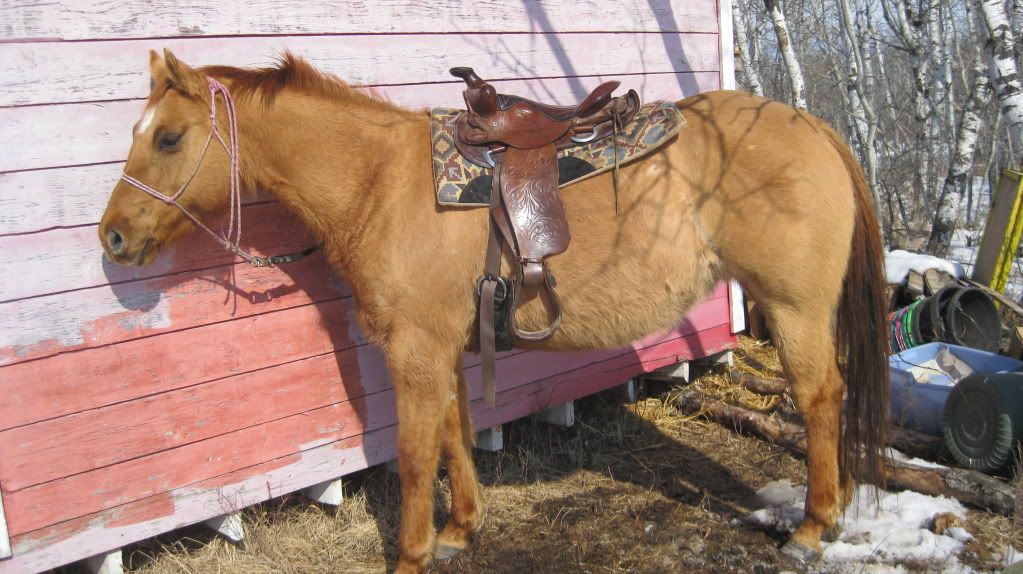 Out on the trail: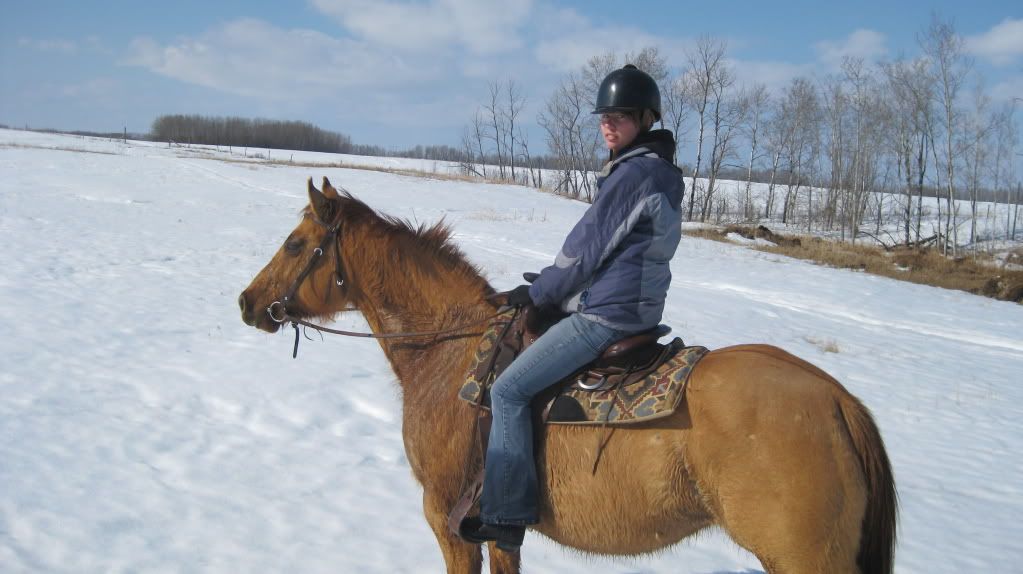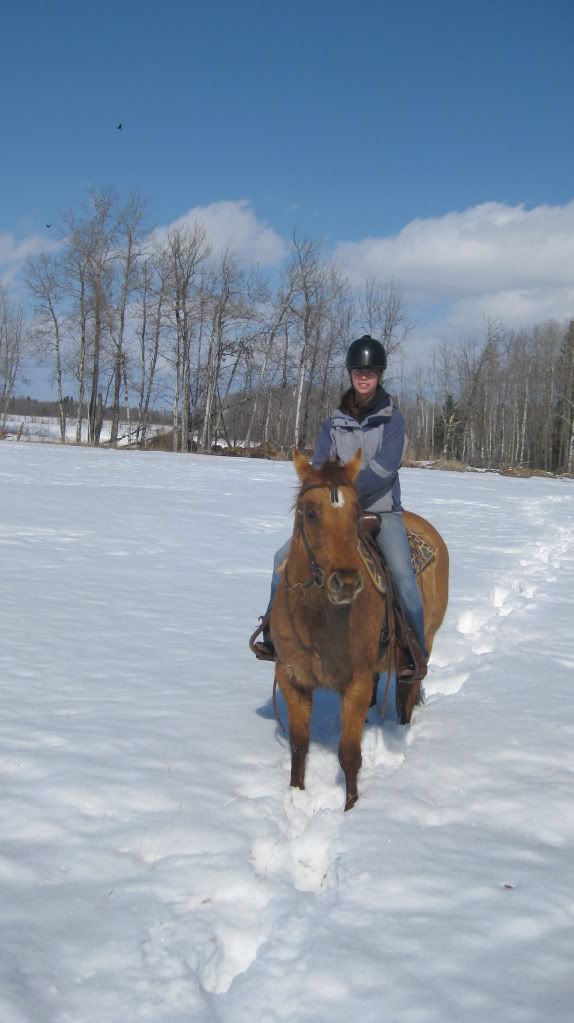 Then when we got back I got on her bareback:
Yay! I got on!! lol..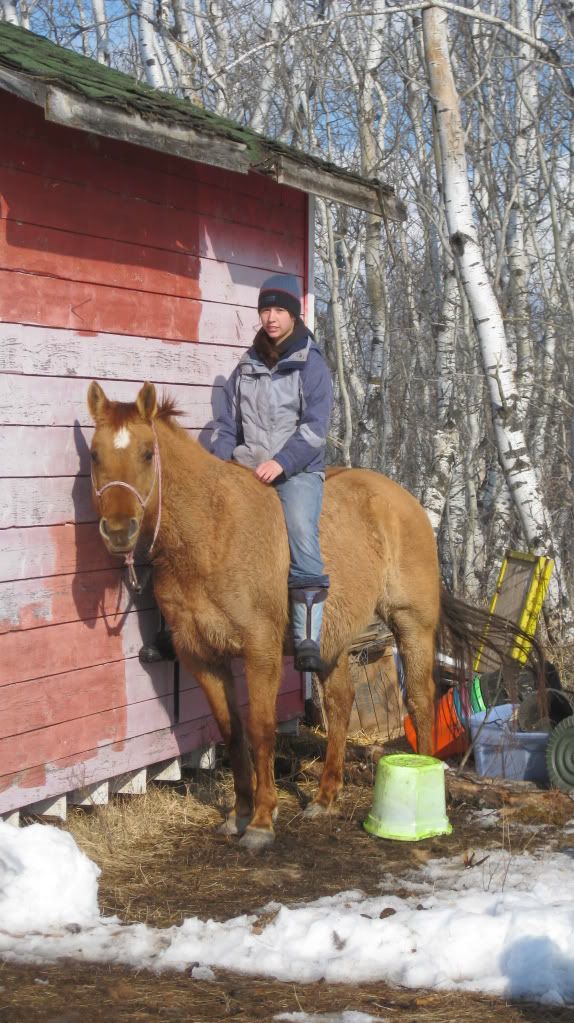 Sorry for such big pictures, lol. Hope you like!
fuzzy pony!
---
:: Karley ::
Tucker WB/TB- 11 yr
Speedy QH/TB- 22 yr