Today's ride kinda sucked.
---
And he thought it was funny.
Wasn't the worst but he was soooo not paying attention.
-was my fault- it's been cold and/or raining and he hasn't been ridden in a couple weeks. And he was bucking in his pen and being ******ed... And I took him out after barely warming him up.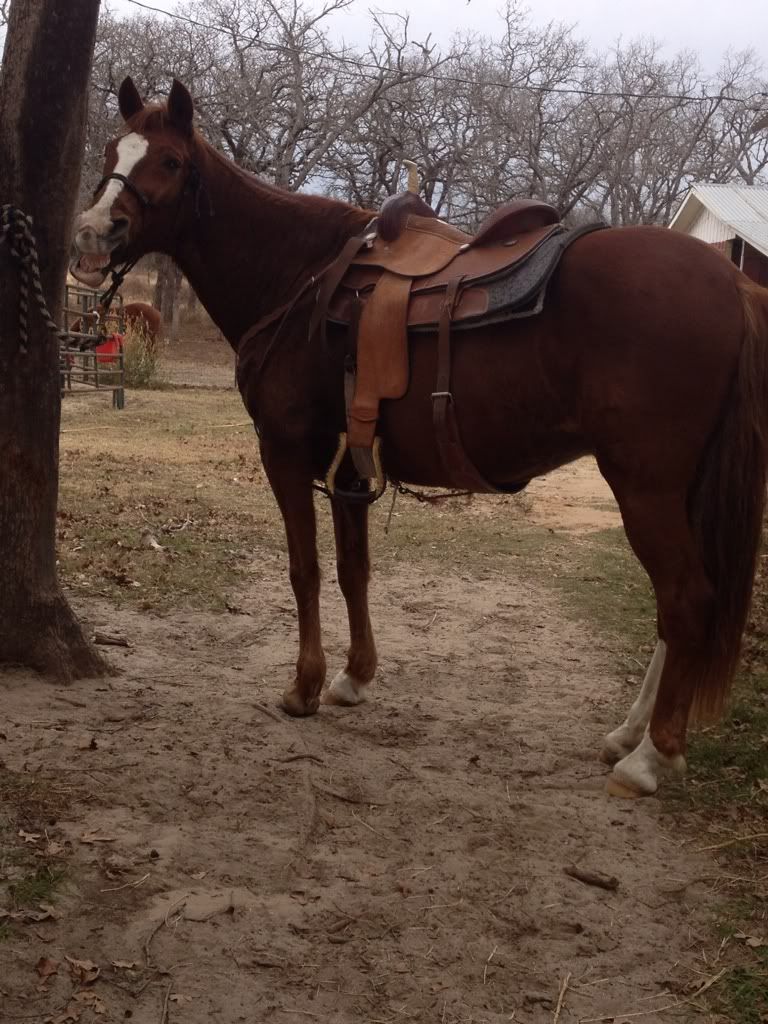 Lol!!!
---
life has no remote control hitch them up and drive them your self
Teen Forum Moderator
Join Date: Dec 2010
Location: South East Texas
Posts: 7,157
• Horses:
2
He looks VERY proud of himself xD sorry your ride didnt go too well!
---
Everyone in your life is meant to
be in your journey, but not all of
them are meant to stay till the end.
He spooked over a tree and a feed bag. And decided galloping full speed down a path full of -everything to trip on- (thankfully he didn't) and totally ignoring me was fun. So I let him run then finally he decided to listen. (A bit better anyway)

Blah this guy is used to being ridden every day.