Tons of Recent Pics
---
Since I was computerless a few weeks ago when this show took place I will post them now. This is the yearly 4-H show. Sorry some of the pictures are bad or blurry and a few seem like repeats. They were really arny that day. =]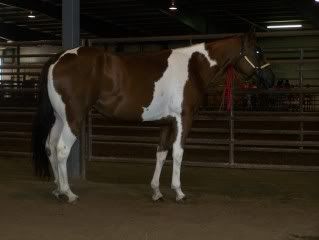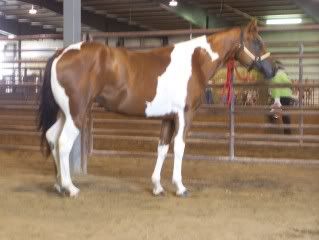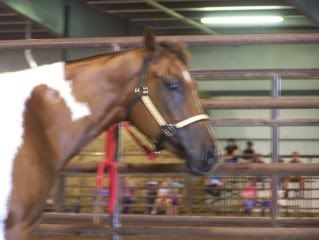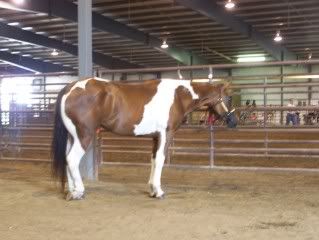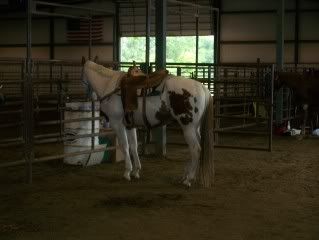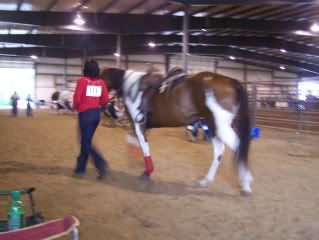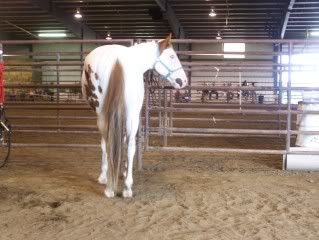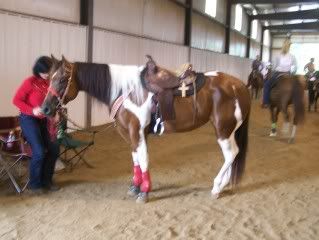 ---
"Blame it on my wild heart."



Here is a few from a couple days ago. I decided to train my barrel filly to english. I thought she would hate it but she did absolutely splendid. I am quite pleased with her.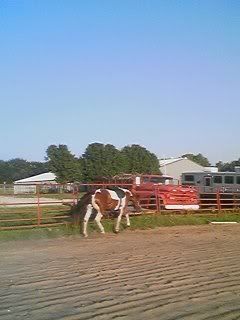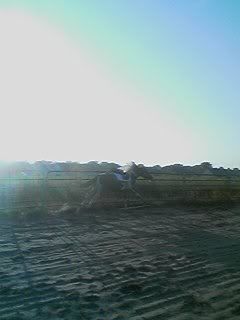 And from the lady/breeder that I bought my horses from, the horse I love and if I could I would buy him but he means a lot to them. He is a BIG baby. He has a huge body and looks intimidating but wouldn't intentionally hurt a fly(well maybe a fly but you know what I mean). He tends to push right over the gates and electric fences. His mother was the owners baby and when she died she decided to keep him. Peppy-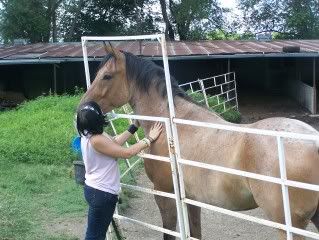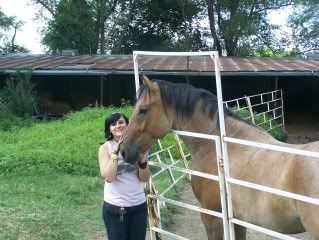 And the pictures don't do him justice on his size. I am above his level of ground too.
---
"Blame it on my wild heart."



Your horses are so pretty. I love the first horse, so so pretty!

They are all three beautiful!
---
RIP Minnie, 1981-January 15, 2010
RIP Maggie Mae I miss you
aww very nice pics! your horses are very pretty!
Great photos! Your horses are lovely! Peppy looks so sweet, no wonder you love him!
Beautiful horses. How tall is peppy! He looks like he is 17 hands lol.
---
quarter horses.....simply the best
Thanks everyone! And I really am not sure how tall he does seem like he is around 17hh. I forgot to mention he is a stock bred solid paint whose parents really weren't that big.
---
"Blame it on my wild heart."



Aww, all those Horses are so beautiful!