Took Sage To A Clinic (* PICTURES *)
---
Hi everyone, well I thought I would update about Sage. Last week we rode through a very very nasty storm. There was thunder, lightning, wind, rain and hail. I tried parking us behind a pine tree. I looked back over her butt and saw a gray wall of movement coming our way. It was wind, rain and hail. The lightning was all around and we were a ways from the house. So we just rode it out. After the storm passed it turned nice and sunny for the rest of the evening.
The last weekend I went to my first horsemanship clinic. It was put on by Alice Trindle. It was great! Sage's first clinic as well. I was surprised at how calm she was compared to some of the other horses that came. It was a lot of fun and I learned alot. Alice helped me start getting Sage to carry herself and working off her butt more. She also helped me with my posture. I had an injury that caused my right side to weaken alot and I lean that direction. I'm working on always keeping that in mind to try and correct a bad habit.
I plan on going to another Alice Trindle clinic or next year hauling Sage to Eastern Orgeon to a retreat ride on their place. Work with cattle, trail ride and just learn and relax. It was a lot of fun.
Tomorrow I'm going to bathe her and pull her mane. I'd like to clean her up and take some halter pictures of her.
Here are some pictures. Thank-you for looking.
Heading Out For Our Ride.
Clouds.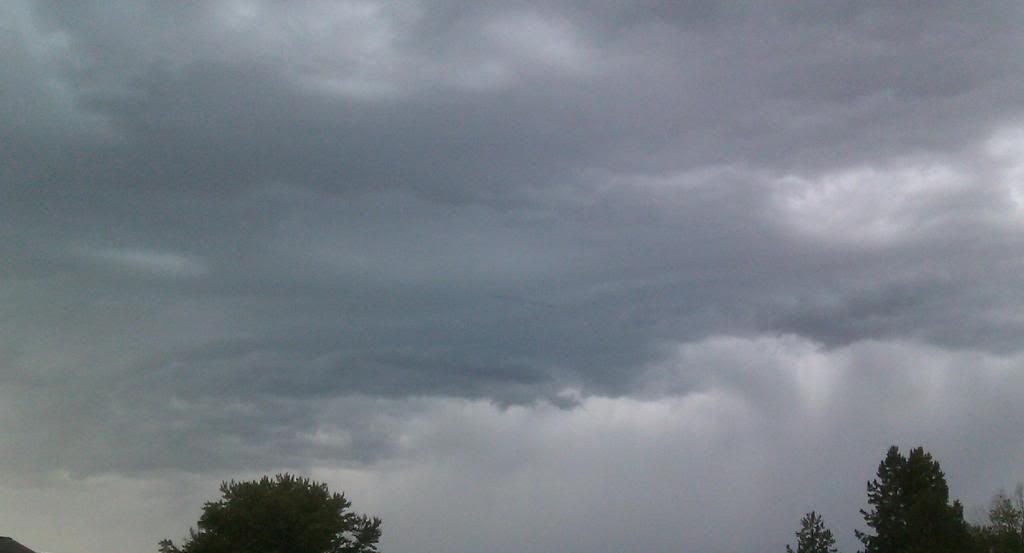 The Storm After It Passed.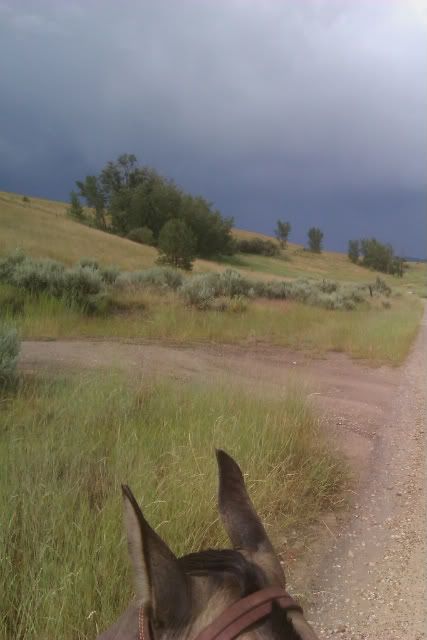 Out Riding.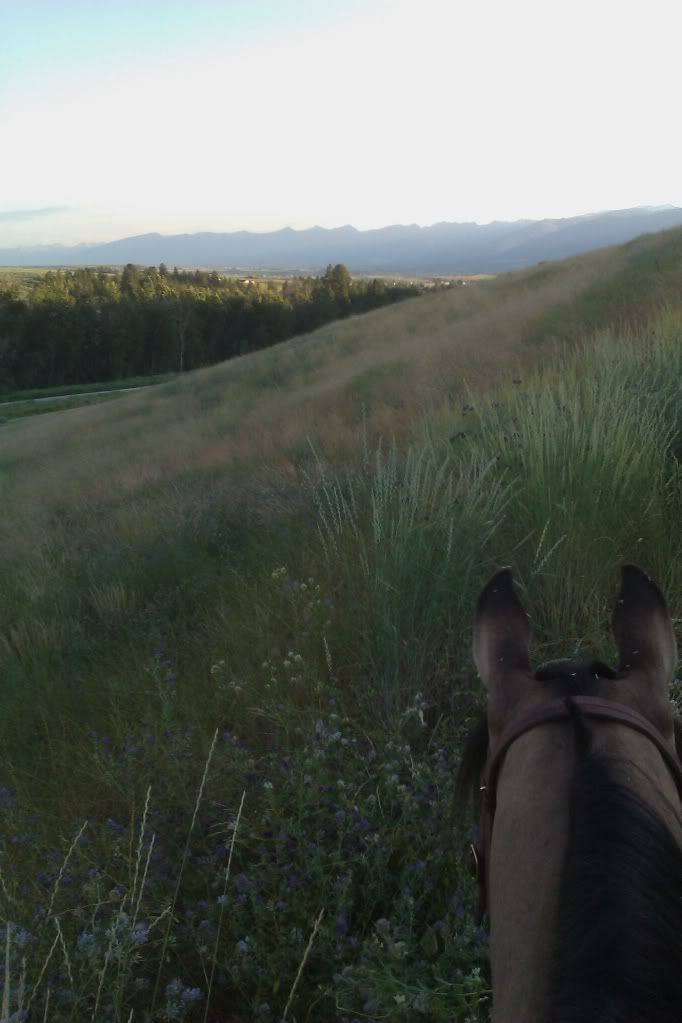 Calm After The Storm.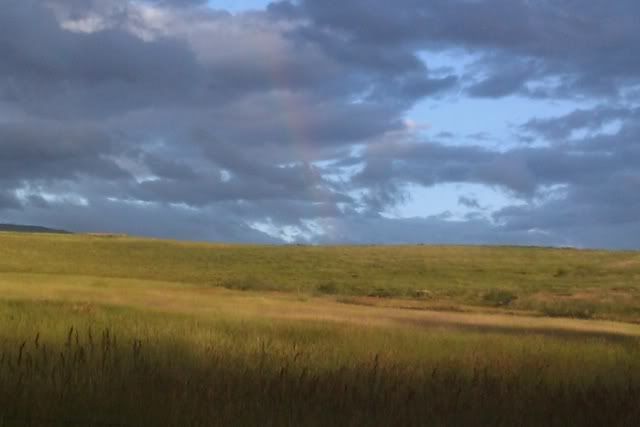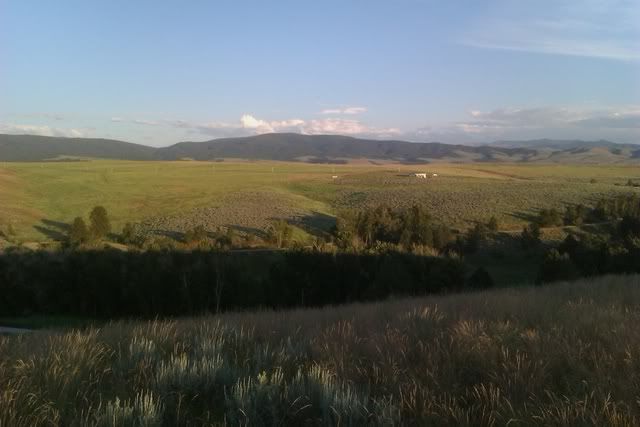 From The Clinic.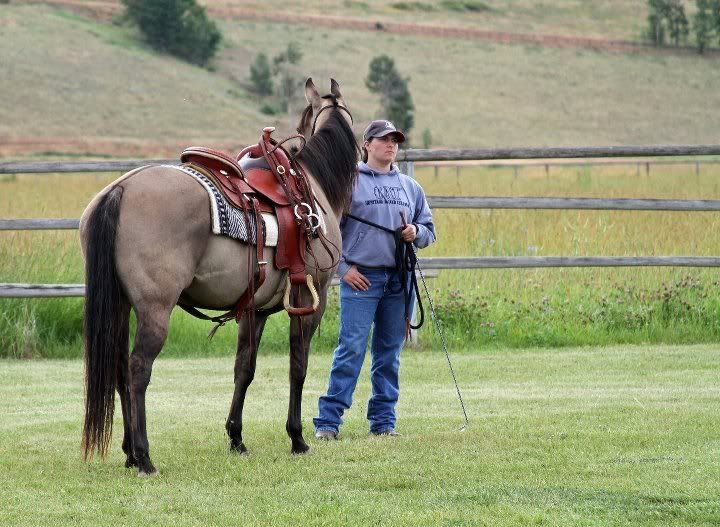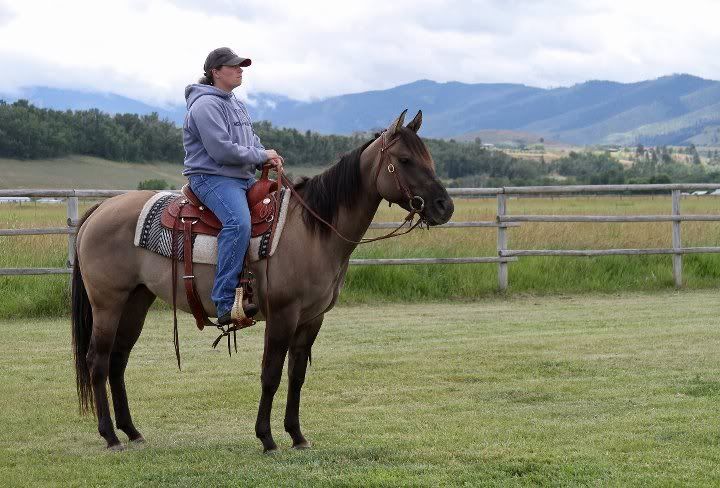 Working On Posture.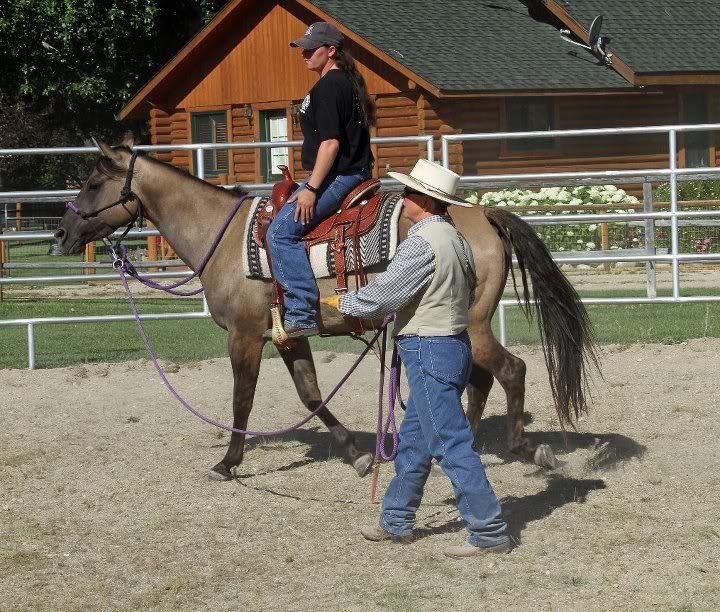 From Tonight.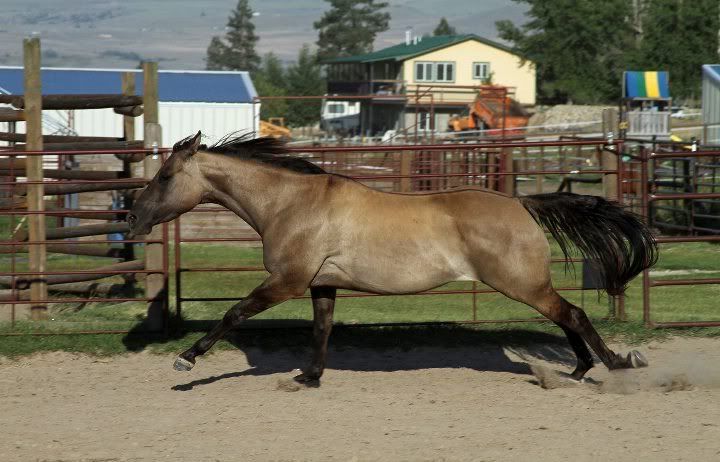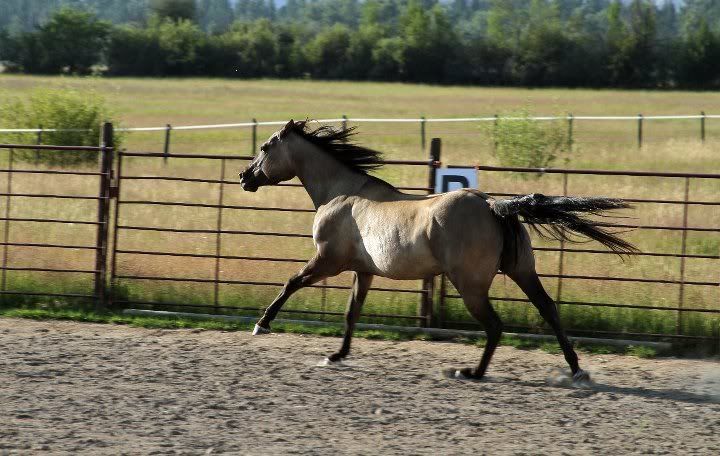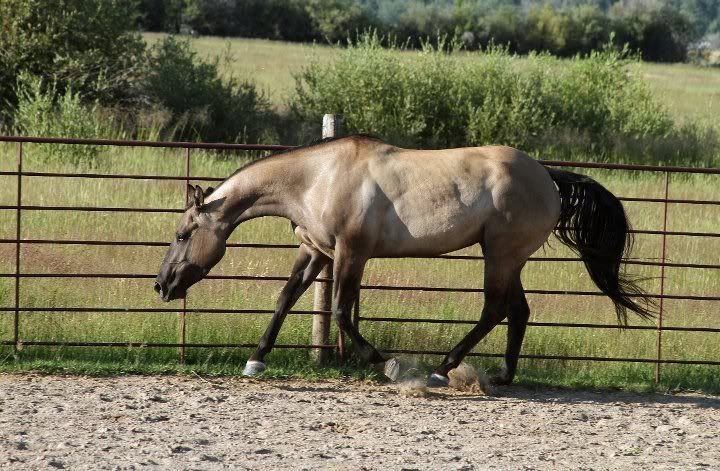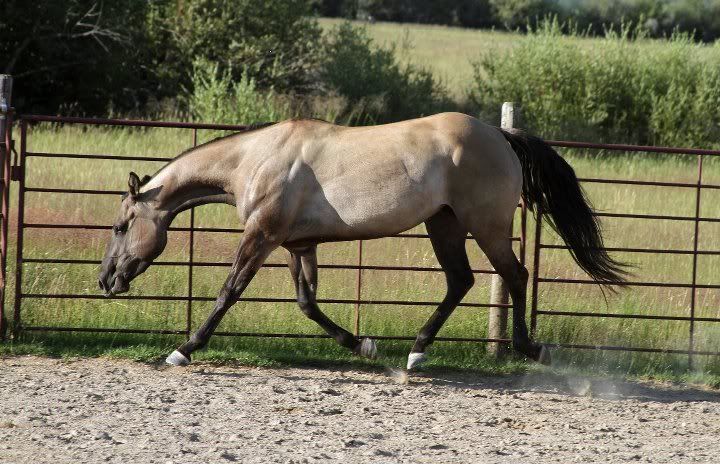 Tuckered Out From Out Ride This Evening.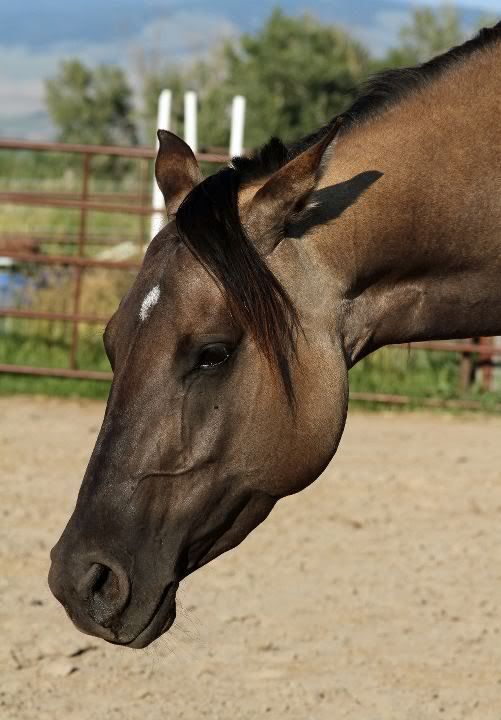 Love that last pic! your horse is stunning! Love the scenery as well!
Congrats on the clinic! And I must say, your mare is beautiful.
---
"You know, for as long as I can remember, I've had memories." ~Colin Mochrie
awww, your horse is so beautiful! It seems your horse trusts you, and congrats on the clinic and the good end to the trail ride! My horse would have high-tailed out of there at the slightest mention of scary water, lol. I love all the ear shots on the trail ride =P
Thank-you. Sage is my baby and Alice made mention a time or two that we have a very good relationship. Sage trusts me as much as I trust her. She's calm and easy going. She will try 110% at all times even if she's confused. Sage is my once in a lifetime horse that no other horse will ever compare to.
Wow, have I told you lately how much I adore Sage? She is just so stunning. The fact that you were able to ride through such a rough storm proves her trust in you and her amazing temperament, there are a lot of older horses with more experience that would freak out in that situation.

Boy, I tell you what, pair her with a good stud and she could throw some amazing performance babies.
God I love Sage. I agree with smrobs. Make babies. Then sell me one. <3
LOVE seeing pictures of Sage! She is so gorgeous!! Where you are riding looks like a dream! Its beautiful! She looks fantastic too! You guys look great together!!
Similar Threads
Thread
Thread Starter
Forum
Replies
Last Post
Sage Pictures

HorsePoornBigSky

Horse Pictures

18

03-27-2011

12:14 AM

Just Sage Pictures

HorsePoornBigSky

Horse Pictures

13

03-05-2011

07:07 PM

Sage Pictures

HorsePoornBigSky

Horse Pictures

15

10-31-2010

01:02 AM

Sage Pictures

HorsePoornBigSky

Horse Pictures

14

06-25-2010

10:10 PM

New Sage Pictures

HorsePoornBigSky

Horse Pictures

9

02-26-2010

02:49 PM