Topaz's progress
---
Late September/Early October: Shortly after I got Topaz. He had already started putting on considerable weight and was recovering from his imediate physical injuries nicely.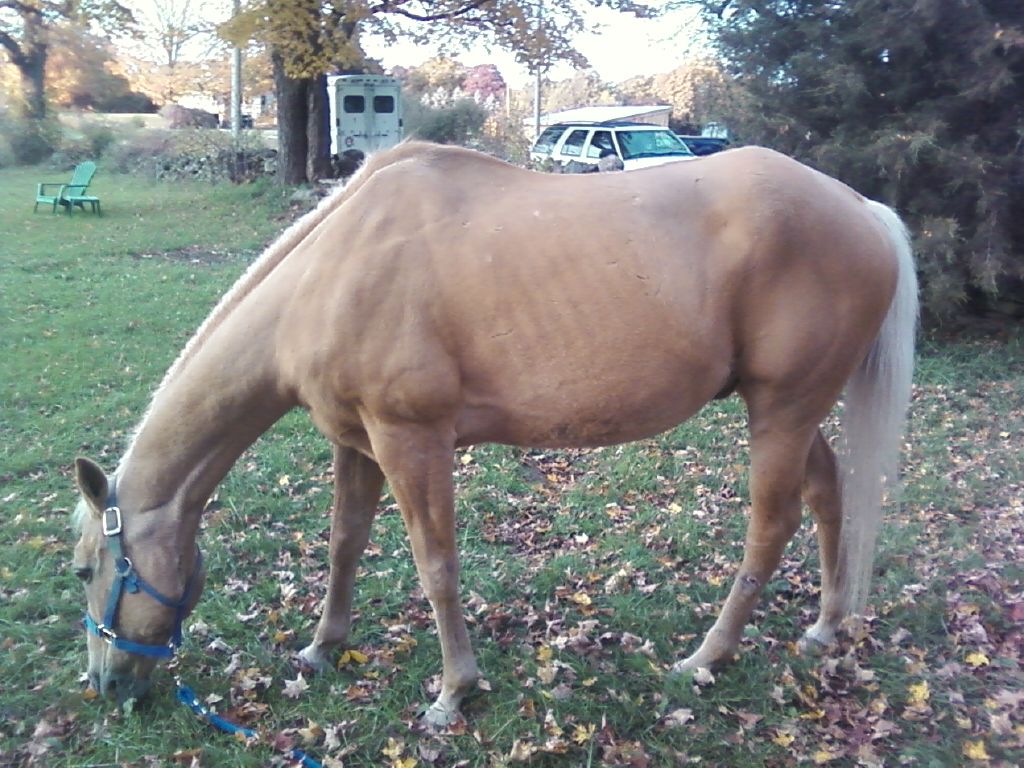 Tonight: I am constantly getting complements on how much weight he's put on, and how well he's filling out. We're going to start really exercising soon to build some muscle and maybe come spring time we'll be riding around the arena.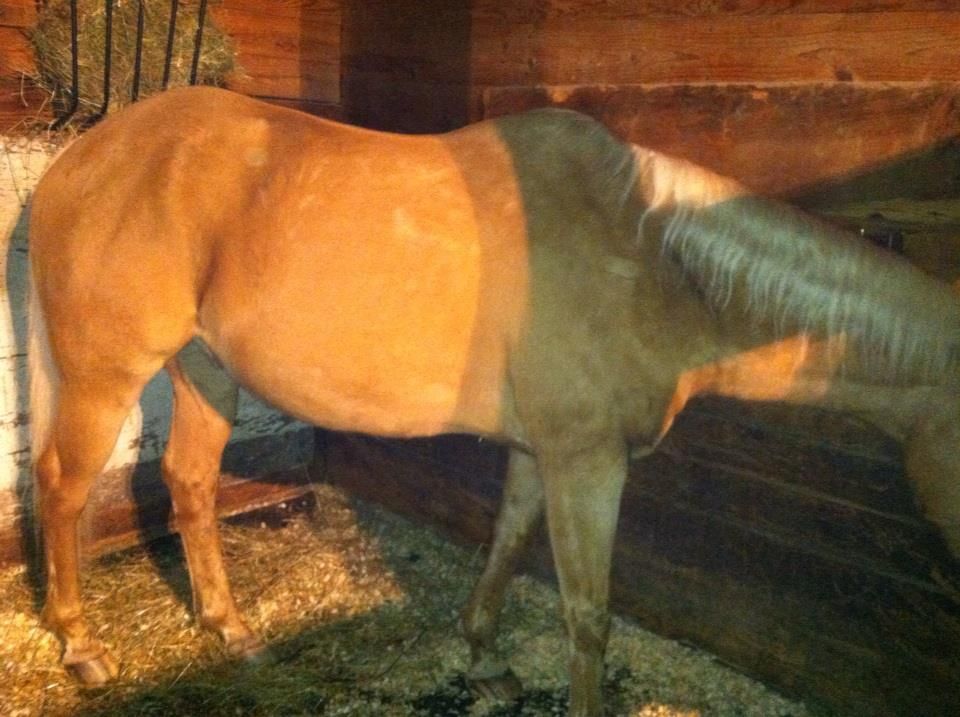 ---
Everything that happens, be it the good, the bad and the downright miserable define who we are.
Instagram: TopazCowgirl

Lookin good, great job!!
---
Being horseless is the pits!!
He's pretty! Great progress with him! Good job!
---
I figure if a girl wants to be a LEGEND, she should just go ahead and be one. ~Calamity Jane
great progress
---
Country Woman


He looks so much better-good job!