Trademark
---
Introducing my new baby... hes a 11 month old Hanoverian paint cross. hes already about 13.1ish (havent measured just going off where he comes up to on my gelding who is 14.2). he is off of the stud Rip'n Rio Z (rio grande). so hopefully he gets some of that jumping talent. without further a do here is Rio's Trademark Dream or just trademark (I apoligize these pics arent the best- he is not very clean)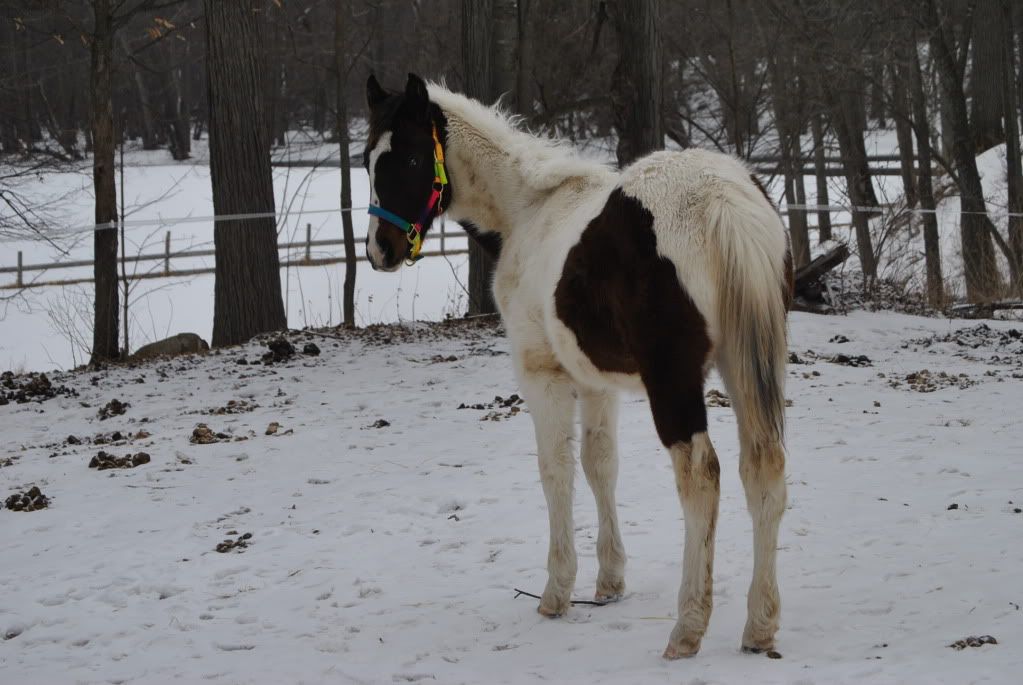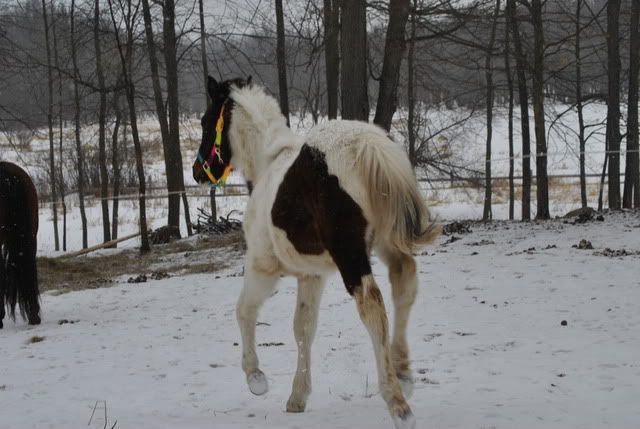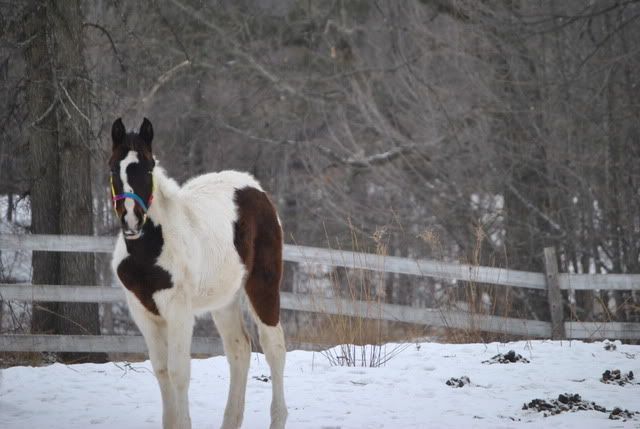 this will show the height of him compared to my gelding
hope you enjoy the pictures as much as i enjoy taking them (photography is my other passion)
here are some more pics of him with rory
---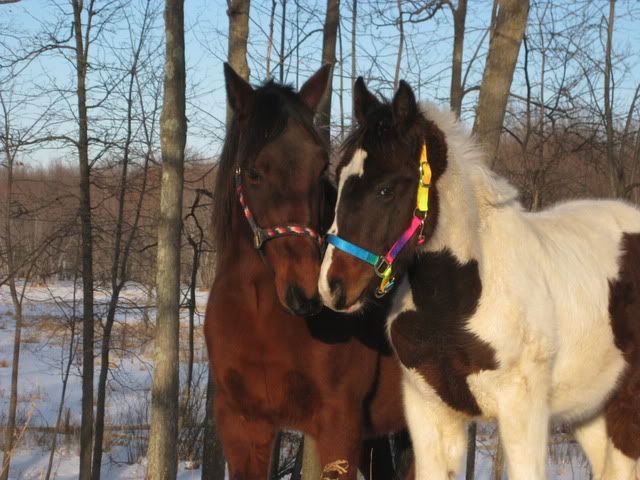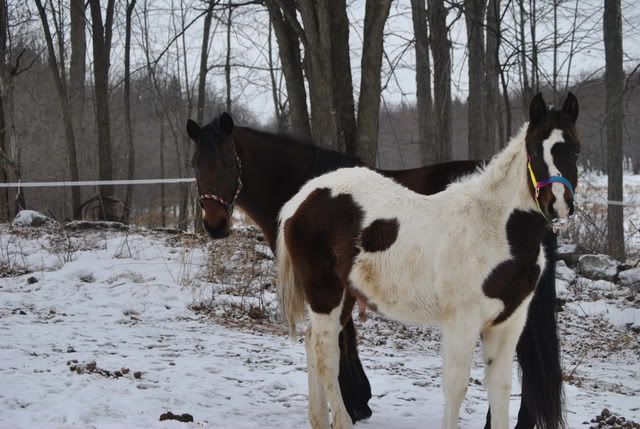 this is probably one of my favourite photos of the two of them. i think its just cute
Very cute!! I absolutely adore the rainbow halter on him, too!
He shore got him a cute face!
Quote:
He shore got him a cute face!
lol yes he does.. he is a doll... very friendly cant wait until summer when ill be home with my men everyday... stupid school
Hes a cutie!! Love that face!! I just got an 11month old Paint x TB....hes a very cute lil guy!!!
So cute! I love crossing American and European breeds, especially when they're painted! haha
Very cute <3
---
"All I pay my psychiatrist is the cost of feed and hay, and she'll listen to me allll day."
Love the Halter!!!!!!!!!!
---
Cowgirl: A better-looking cowboy with brains.

Life is short!! Hug your horse!!