Trail Ride On Sage(* PICTURES *)
---
Hello everyone, thought I'd share some pictures of last nights ride. Sage and I went out on state land. She is always very alert of her surroundings. I was hoping for some irrigation water still in the ditches but there wasn't any. So we rode through the gullies and where-ever possible. It was getting windy and dark, decided I better get back. She did very well, still a bit clumsy but improving. We have to work her hay belly off.
Waiting To Be Saddled.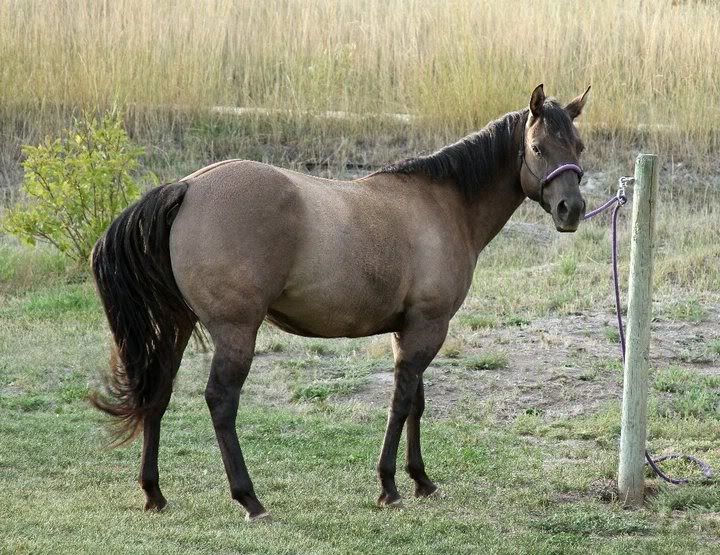 On The Road.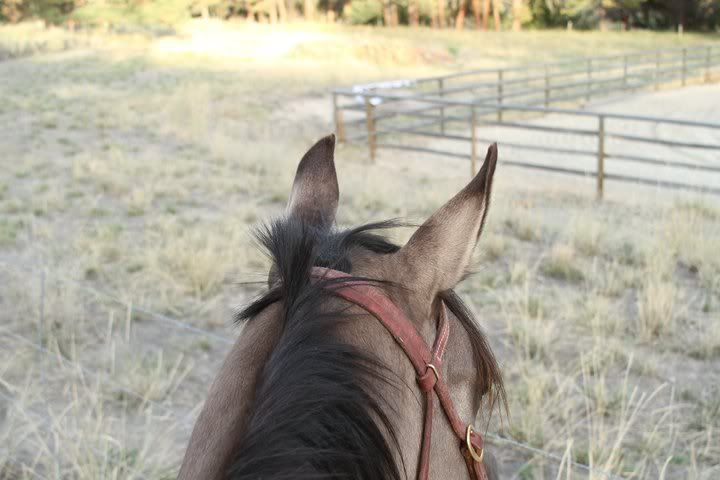 Clouds Coming In.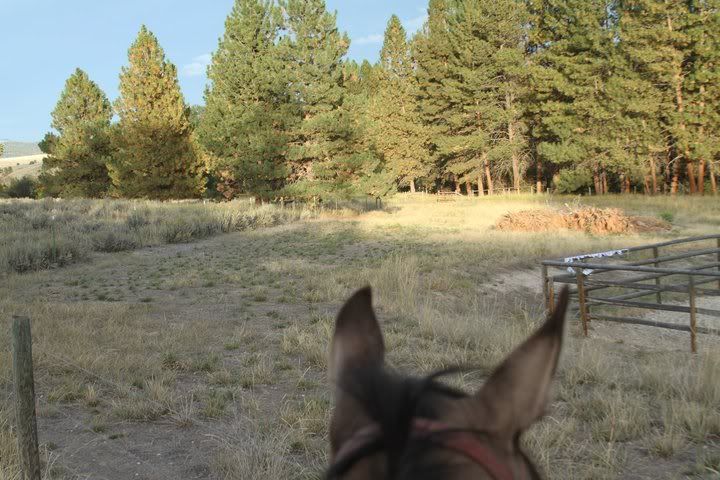 Little Open Field.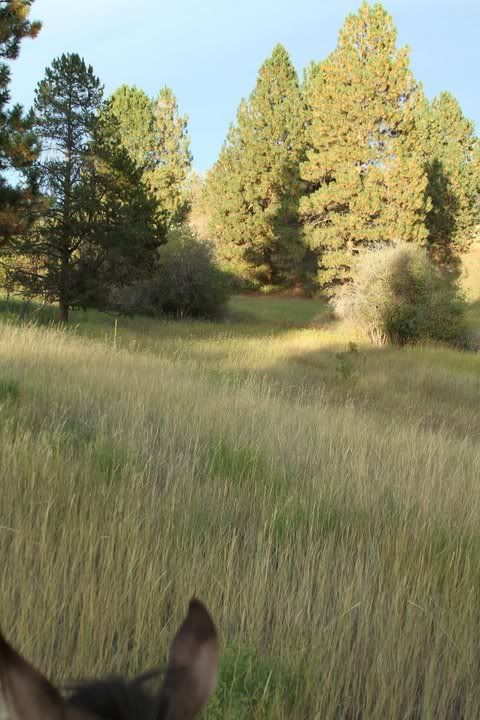 Looking At Deer Crossing The Ridgeline.
Top Of One Hill.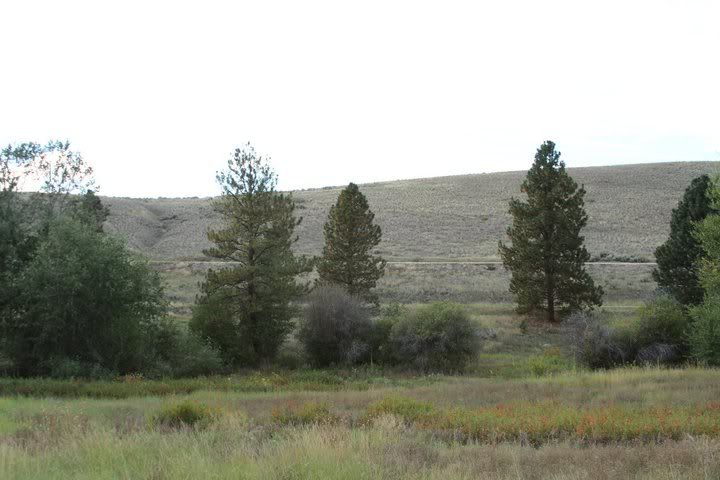 Looking Up Another Area To Ride.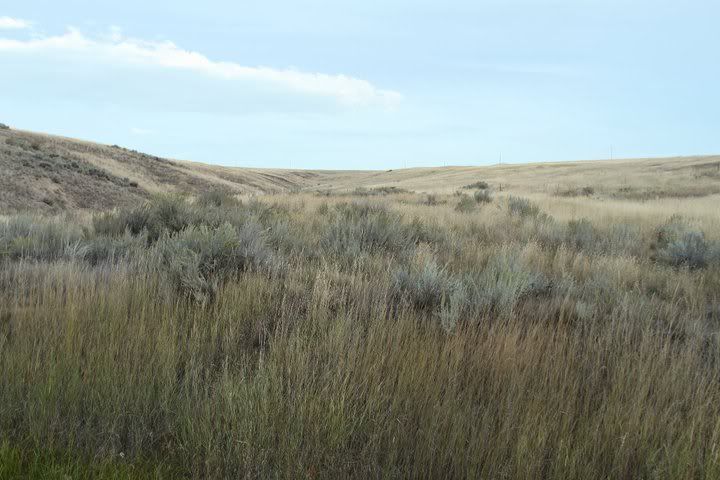 Alert.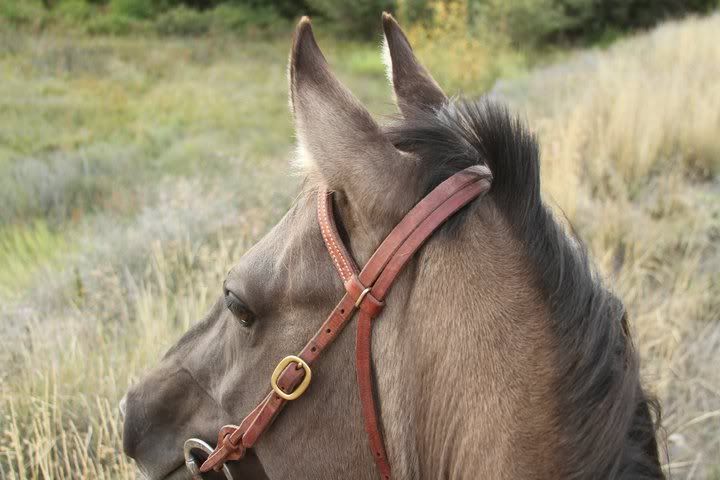 Pond.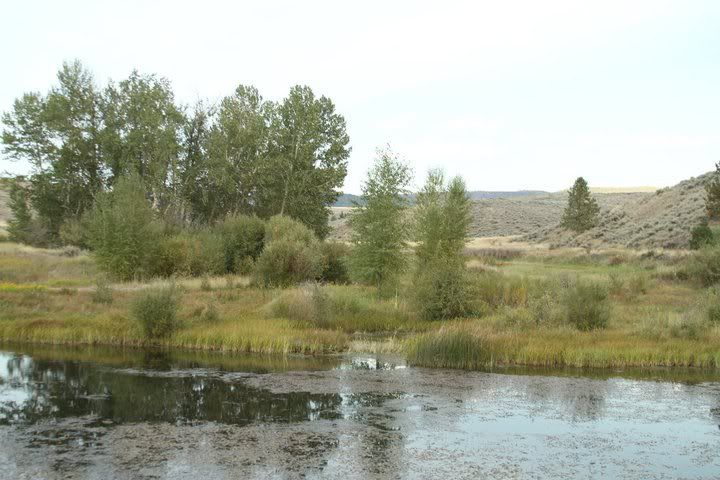 All Finished And Windy.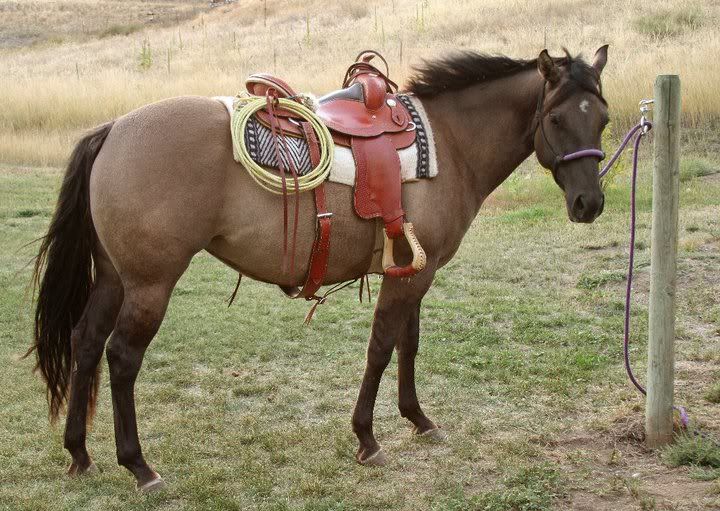 Big Butt.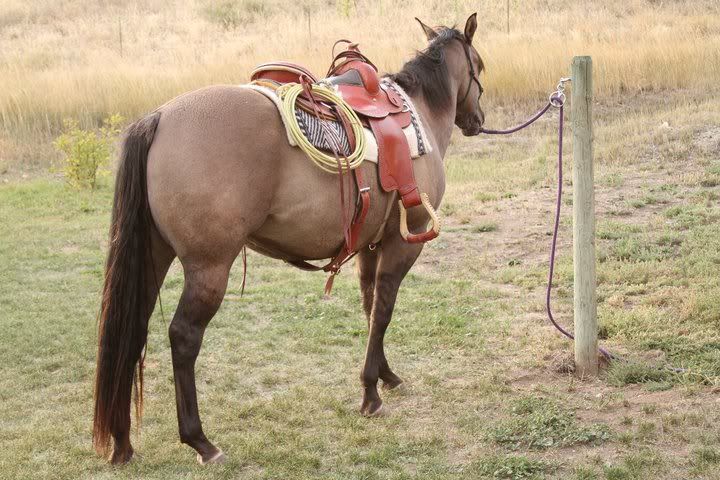 Do You Have A Treat?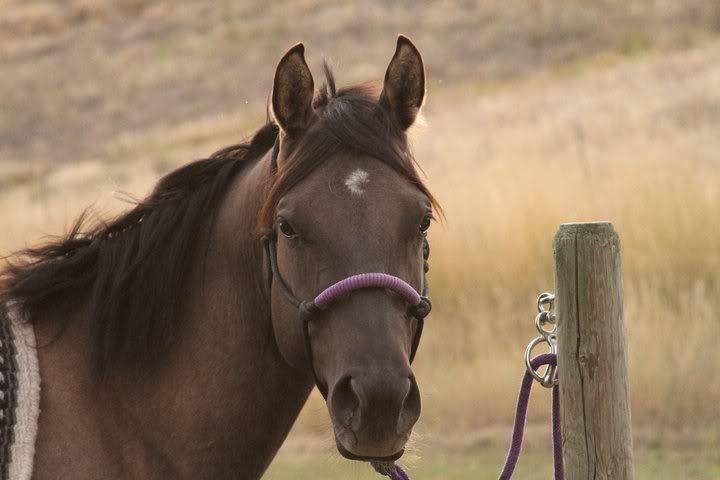 Come On I Know You Do.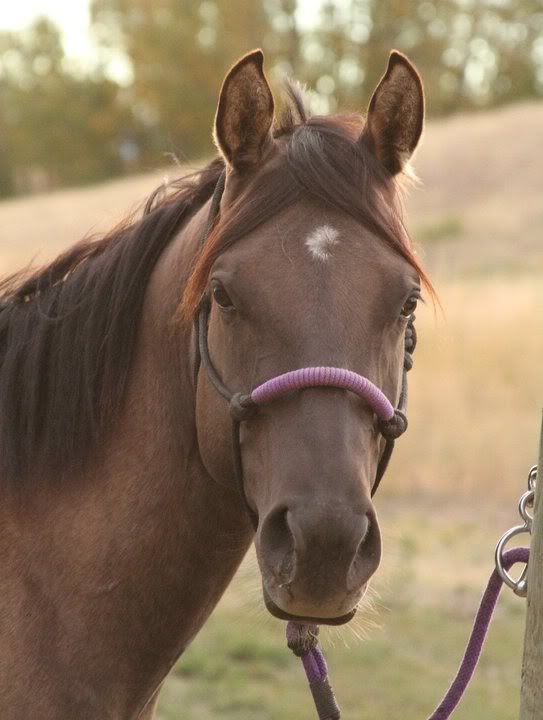 Wow those are some great pictures I think I might do that very scenic.
So pretty! Gotta love pretty, sane horses lol! I love her face.
---
RIP Minnie, 1981-January 15, 2010
RIP Maggie Mae I miss you
Wow , so so pretty ! Both the landscape and your horse !
I love that halter : )
---
Horses and children, I often think, have a lot of the good sense there is in the world.
Josephine Demott Robinson
Feed, muck, groom, ride. Repeat daily!
She is so pretty!! Love her color!

where did you find that cool hackamore in the last couple pictures? I love it!
She is very pretty. Those pictures are lovely to. I love the scenery
---
There is one principle that should never be abandoned, namely, that the rider must first learn to control himself before he can control his horse. This is the basic, most important principle to be preserved in equitation - Alois Podhajsky
will you adopt me?
---
That is such an adorable horse. she just looks like character on legs.
And, what would I give to ride in land like that! Where is that?
I'm coming over! What time is dinner?
Liny
Thank you. Sage is my baby.

Actually thats just a plain rope halter. I ride Sage in an egg-butt snaffle.

This is western Montana. Just south of Missoula about an hour. We have access to strictly mountains or mountains, hills and sage brush. lol I have easy access to the hills and sage brush but another mile back is forest service land too.