Trying to get hubby to buy me an early xmas pressie..
---
I have fallen head over heals in love with this little colt, have been trying to persuade hubby to get me an early xmas pressie so i can run him in hand....He is just adorable...
How can you not love this beautiful face ..?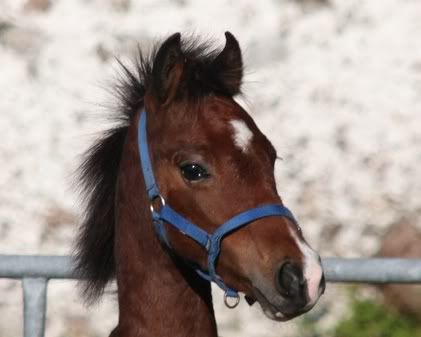 ---
Owned by Lady and Chief...x
Awwwww, he does have a sweet face. I want him too!
The more i look at him the more i want him....xxx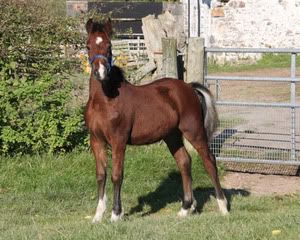 ---
Owned by Lady and Chief...x
Aw! He's very handsome! X
Posted via Mobile Device
wow love hic color and his face, how adorable!
---
Count My Strides - Shane, Bought 2-18-06, Mustang.
"I whispered to my horse, "i'm afraid of falling" and he whispered back, "i have wings".
Haha! Good luck! I already tried that one with my boyfreind. He said if I got an early one, when Christmas came around, I would want another one. (Which, is probably true, but I wouldn't tell him that) :P
---
Lettin' the cat outta the bag is a whole lot easier than puttin' it back. -- Unkown

Chevyprincess.....hey do you know me??....lol...very true indeed...x
---
Owned by Lady and Chief...x
He is very pretty....I am working on my hubby to buy me a horse this weekend. We are going to look at him Saturday.....would be a great Christmas present or even birthday :) wish you best of luck!
---
"A stubborn horse walks behind you, an impatient horse walks in front of you, but a noble companion walks beside you."
He's gorgeous! I can see why you fell in love.

All the best! Let us know ;D
Green Broke
Join Date: Aug 2009
Location: Vancouver, British Columbia
Posts: 2,808
• Horses:
2
Similar Threads
Thread
Thread Starter
Forum
Replies
Last Post
Maddie's New Hubby

Small_Town_Girl

Other Pets

3

09-26-2008

04:50 PM

hubby jumping

jazzyrider

Horse Pictures

11

02-10-2008

07:23 PM