Two years with Penny
---
Just thought I'd upload some more pics of my sweetie, Penny.
The day I picked her up, June 2006. She's gone 5 years out in a paddock, virtually untouched, so she's got years worth of fuzz, :P
A week later at my aunt's property, cleanup time for a fat horse, look at that crest!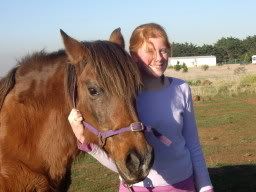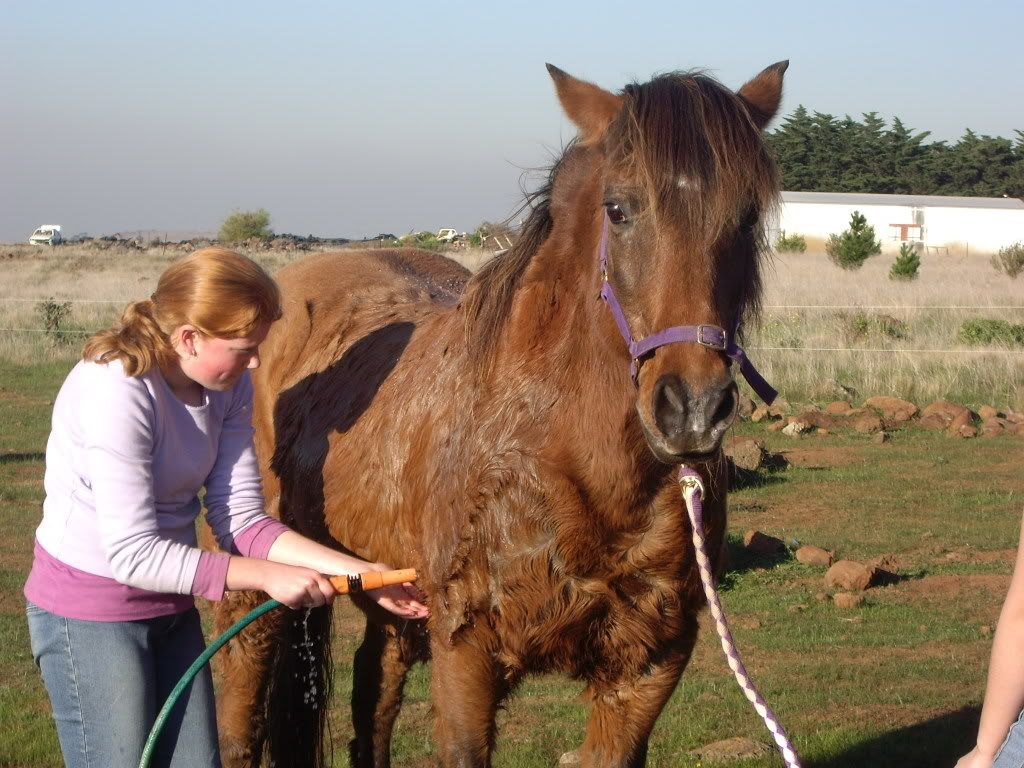 Not sure when these pics were taken, some time during the 6 months that she was at my aunt's.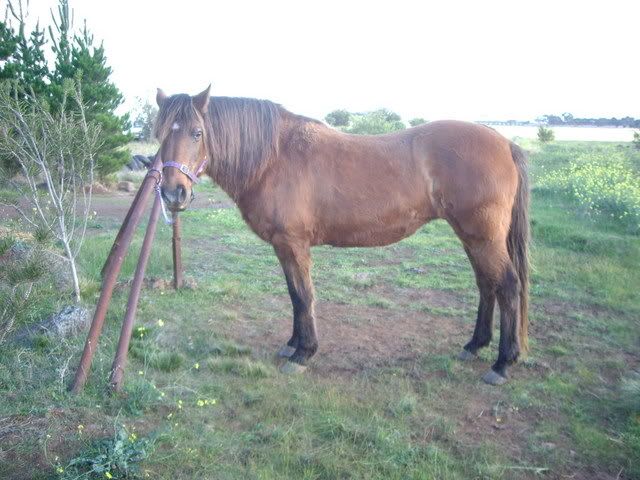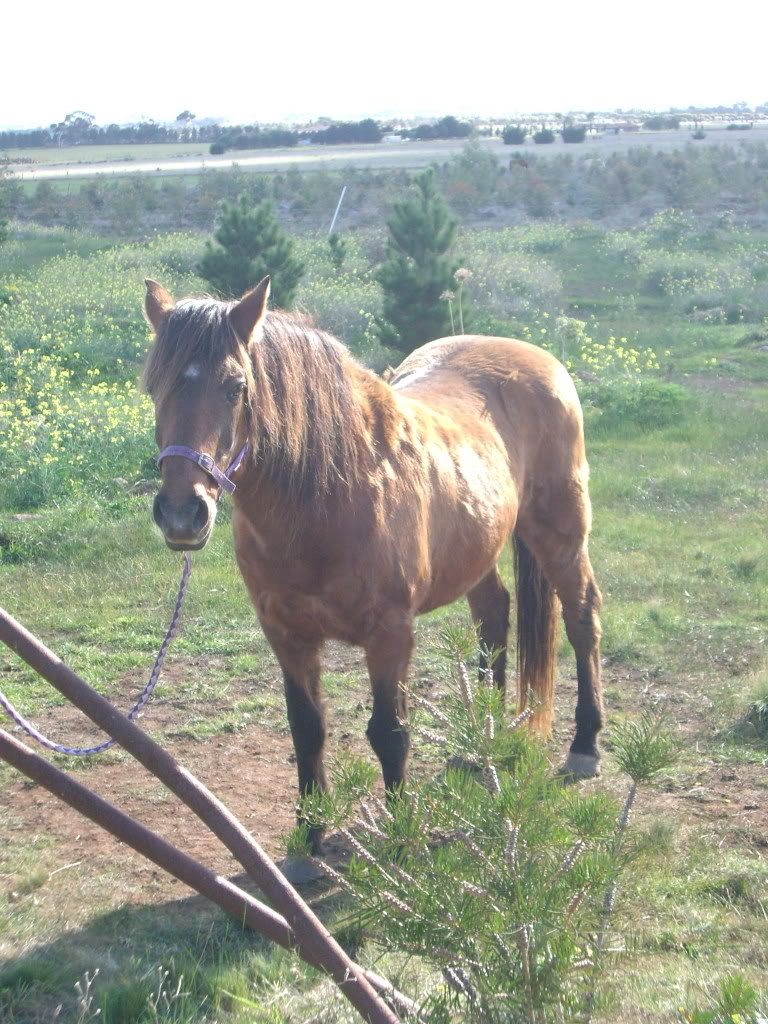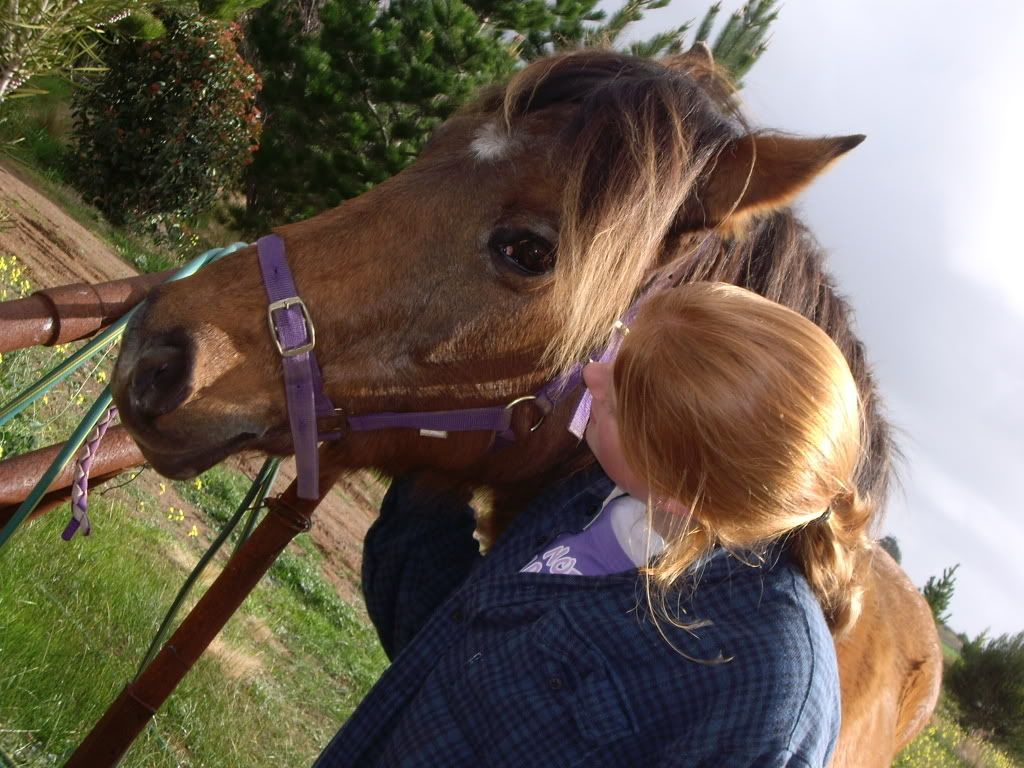 Then she went lame after my aunt's freisian/tb cross double barrelled her just above her elbow
, we thought at one point that she might have to be put down. Her shoulder swelled up and she wouldn't even move. Due to the injury and her age she dropped weight really fast.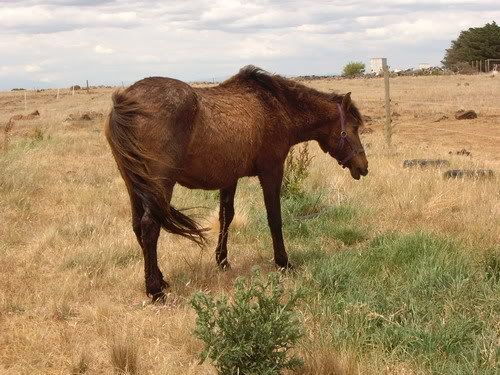 the culprit is the dark bay on the left, aptly named boof. imagine being thumped by him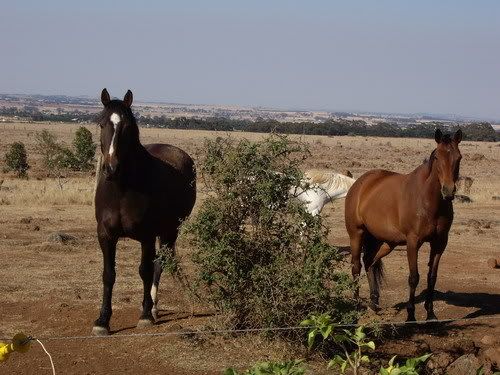 Then, about 6 mponths after I got her, and four months after her injury, she's sound again and moved to a small place near my house. still skinny, but putting the weight on, and finally losing all that hair. Yay!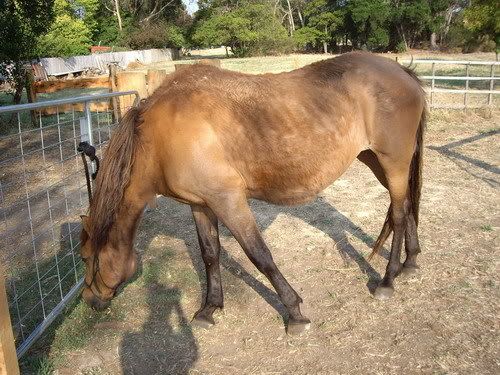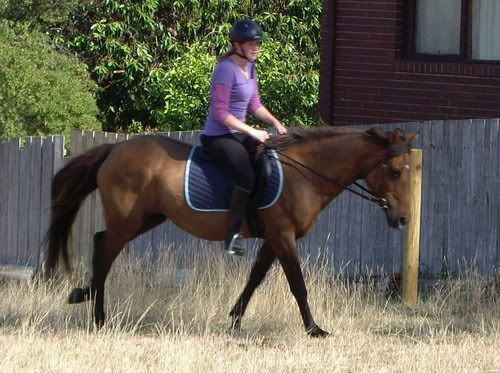 Looking even better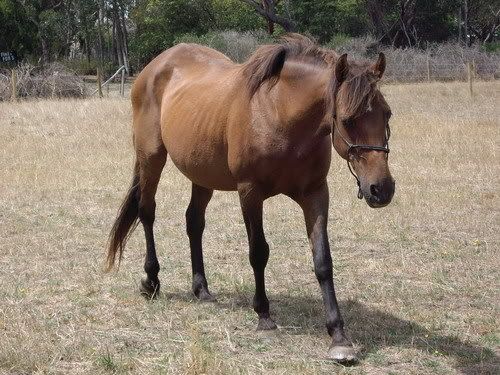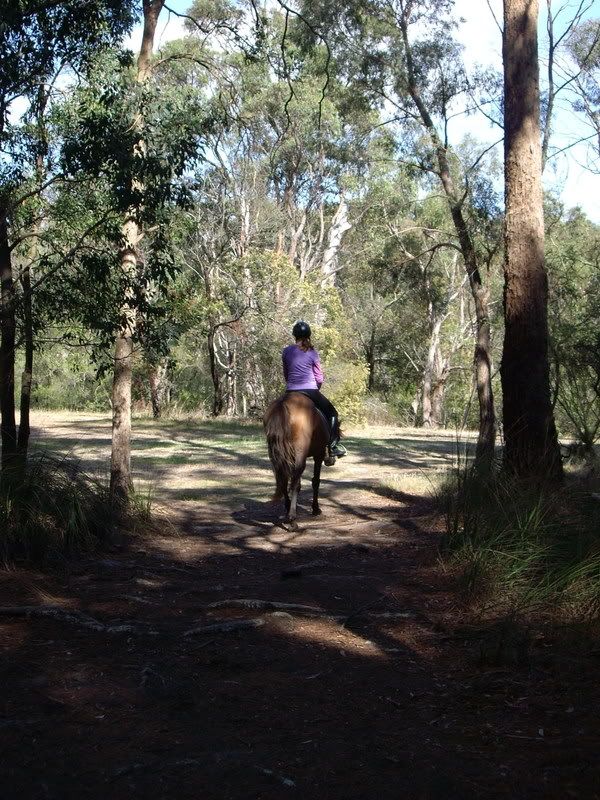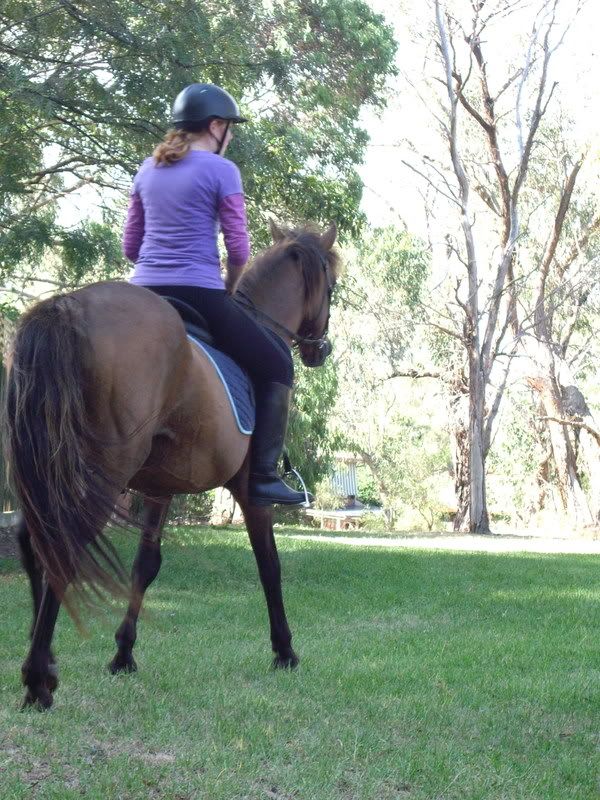 being a sticky beak, lol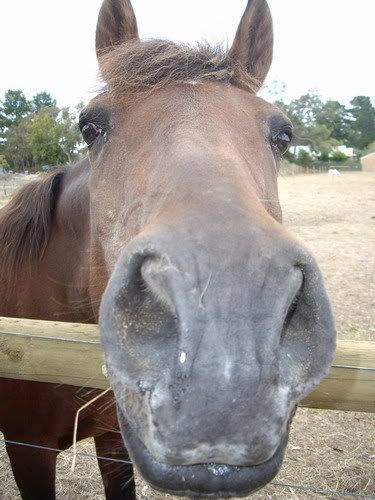 return of the winter fuzzies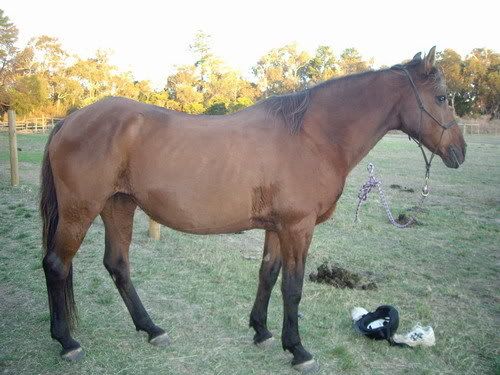 [IMG]http://i53.photobucket.com/albums/g74/4them/Penny/reclining.jpg
[/IMG]
Most recent shot, last summer: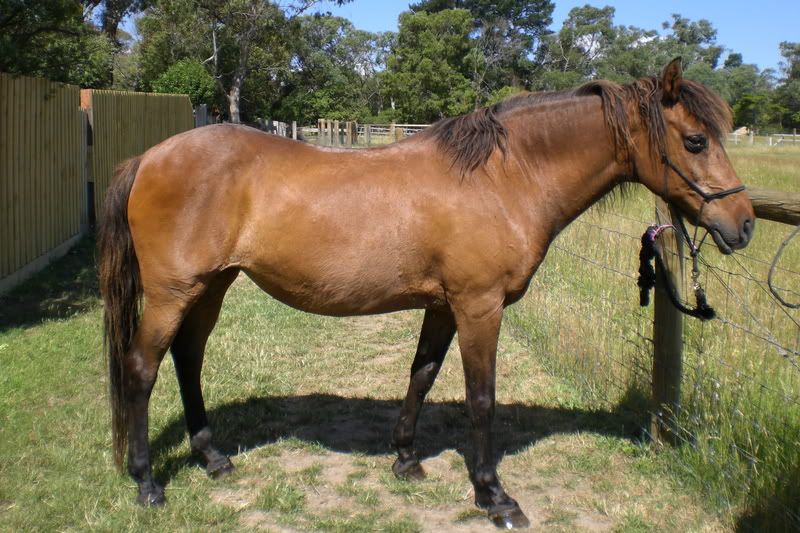 what a difference from the first pic to the last!! i loved the pic of you riding in the woods. happy weekend
Very pretty and nice :)
---
3 barrels , 2 hearts & 1 passion
She looks so much bettter! Congrats it looks like you guys have a lot of fun together!
she looks like such a sweetie pie :)
She looks tons better good job!
That's incredible. I didn't realise it was the same horse throughout until the last set of pictures. She looks really good!

Good for you! you have a really pretty mare on your hands dear!
She looks fantastic! Great job with her!
I would have never of known that was the same horse! Amazing that she let you get near her after being out in a pasture that long. She must be a really sweet girl. What kind of horse is she?

And a redhead to boot! Lovely, before and after picts.

My Ludicris was out in a back pasture for most of his young life. He is adjusting really well and I take loads of picts so that I can remember what he looked like "before" and "after". Amazing isn't it?
Aw, what a cutie! Nice job with her.
---
Ride more, worry less.