Update of my downhill, 'fugly' yearling
---
Some "Squilly" photo's from today - going through a VERY bum high stage at the moment poor love, looked so ridiculous when he trotted in the round yard. Once again, I SWEAR he is an approved, branded, DNA tested hanoverian.... I hope... though when he goes through these growth phases I'm not quite so sure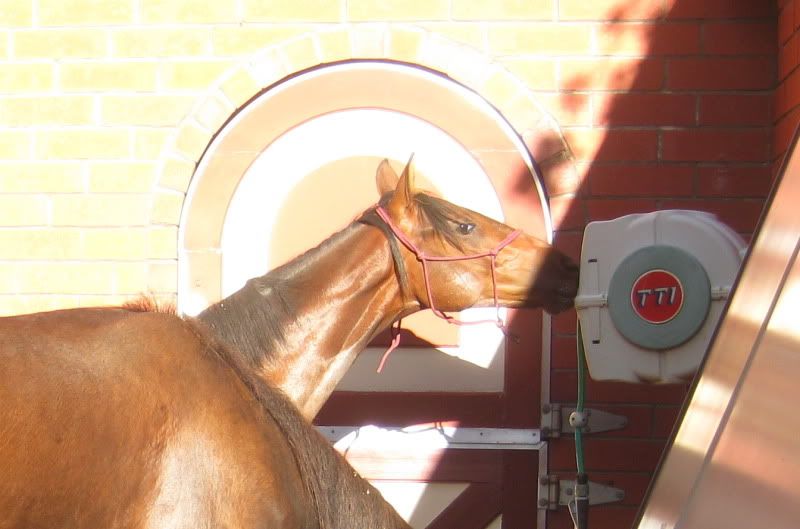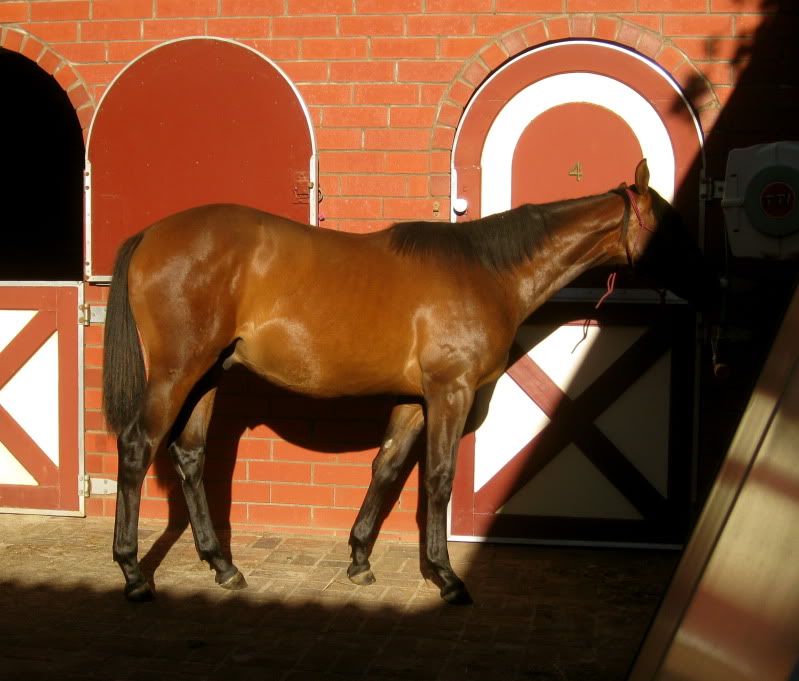 Trained
Join Date: Sep 2011
Location: Germany- but not German =D
Posts: 5,151
• Horses:
2
SQUEE
He looks like he'll make a nice 15hh mule xD
Quote:
SQUEE
He looks like he'll make a nice 15hh mule xD
I'm shaking my fist at you from across the ocean miss!!! I swear he is growing... a bit... or maybe he's like a see-saw, just goes up and down between his rump and withers but never actually gets any taller
Poor little guy, his friesian friend is 19 months old now and at least 15.3hh, he is huge as it is, but makes Billy look even tinier, all 14.3hh at 14 months of him
Trained
Join Date: Sep 2011
Location: Germany- but not German =D
Posts: 5,151
• Horses:
2
Hehehe, its just so easy!

He's really filling out now! How long have you had him now???
Hahaha oh dear this is not good, you've found my weakness already :O If he goes under 16hh I will be devastated!!!!

He is filling out though, and he is still like an old man to work with, just goes 'yeah yeah mum I already know that one'. We learnt how to walk forward to a tap of a dressage whip today. Big step forward from the baby bum rope, though not that he's used that since he was a weanling, he leads so well off the halter anyway! Taped him a couple of times on the first attempt, then twice on second attempt and every time thereafter he walked off as soon as I pointed the whip at his bum, and stopped as soon as I asked him to. Such a smart little cookie!

I've had him since July, but he's only been living close to home for 2 months :)
I think he looks adorable! Def butt high, but if you've seen pics of my yearling, I have no room to talk. Love the shine on him too!!
Awww!!
Posted via Mobile Device
Teen Forum Moderator
Join Date: Dec 2010
Location: South East Texas
Posts: 7,157
• Horses:
2
Definately in that funky stage! But I see lots of potential, dispite the wonkey see-saw look xD Beautiful head, and one sexy butt! ;D if you ever decide he's too ugly and short for you I'd be glad to take hiim off your hands... :) as a favor, ofcourse.
---
Everyone in your life is meant to
be in your journey, but not all of
them are meant to stay till the end.
Quote:
Beautiful head, and one sexy butt! e.
Just a shame they don't look like they belong on the same horse
I swear that every youngster should come with a paper bag so you can make them live in it until they achieve their potential.
He's a handsome boy really, I'll send you growth spurt wishes for 2012
Poor little guy, I hope he evens out again soon or he'll keep falling on his face! His movement looks horrible at the moment, seeing him trot our, he's just so wonky looking with that big butt, I had to go back to his weanling video to remember that he CAN move when he's in proportion :P

He may be wonky at the moment, but at least he's got a coat that a showie would be proud of!!

Endiku, if he doesn't go 16hh, or VERY close to 16hh - I might have to send him your way... though on second thoughts, he is such a super cool yearling that I think I'm going to have too much fun and get too attached to him to let him go. Will just have to cope with a shorty like me!