Update on Trouble and new pics of him and Jet!
---
Took some new pics of Trouble and Jet today. I've been doing a lot of ground work with Trouble and I recently started lightly riding him a few minutes a day after I get off work. We took him to the vet the other day and got him gelded so he is getting vet recomended light ground exercises till he heals from that. I had the vet look at his teeth and he confirmed that he has his three year old teeth so I guess he is just a late bloomer. A lot of you mentioned how baby faced he was i was curious as well
. I talked to his former owner more extensively about what they had done training wise and I confirmed it with my own eyes that he was much farther along than I realized so I have for the past two weeks been saddling and sitting on him after ground work. His ground work was so easy going and he acted like he had done the different things i asked him to perform with ease so knew it was time for the next step.He had no problems he was just fine he acted like he had been sit on before even though it was his first time. (granted I spent a week prepping him to have someone sit on him I didn't want it to be a scary experience.) He has such an easy going character I have been riding at just a walk bareback with a hackemore or my rope halter around my yard. His future is looking very promising I'll update again as we progress through the weeks. Can you believ Jet will be a year old next month? Time flys!
First time on him.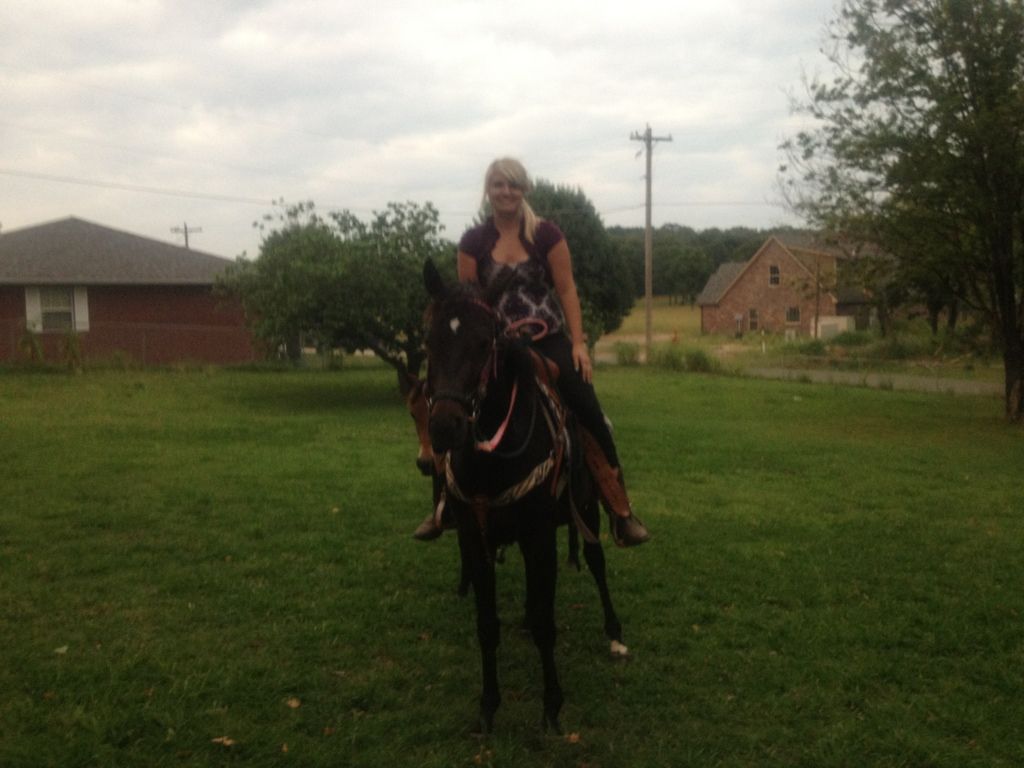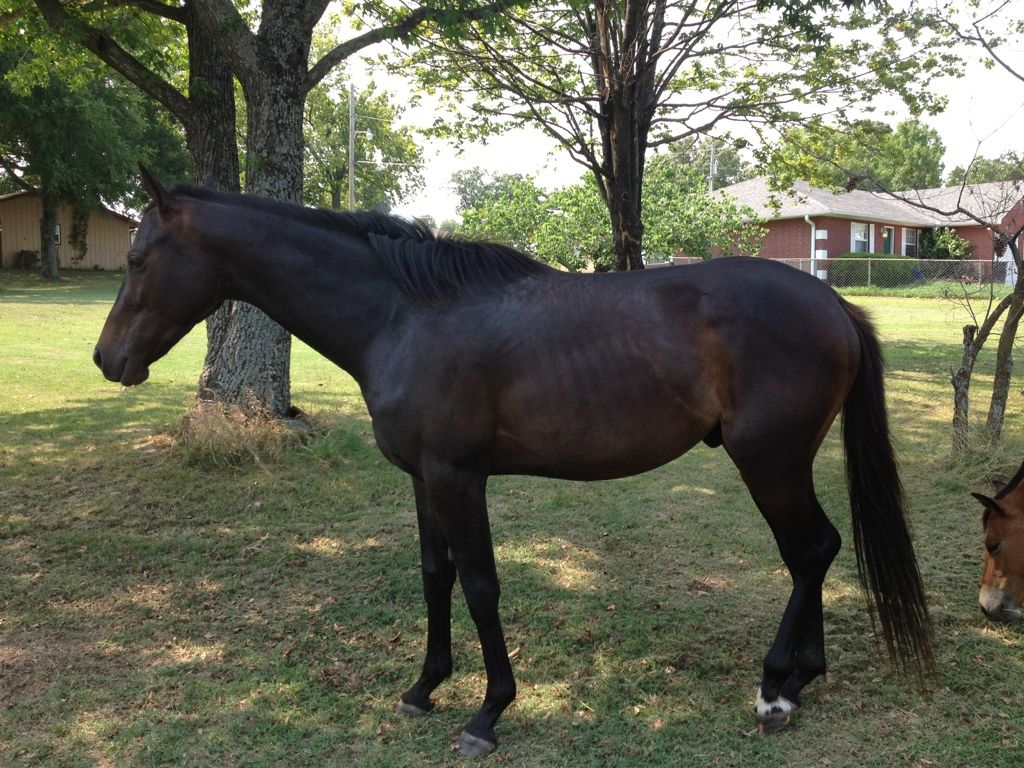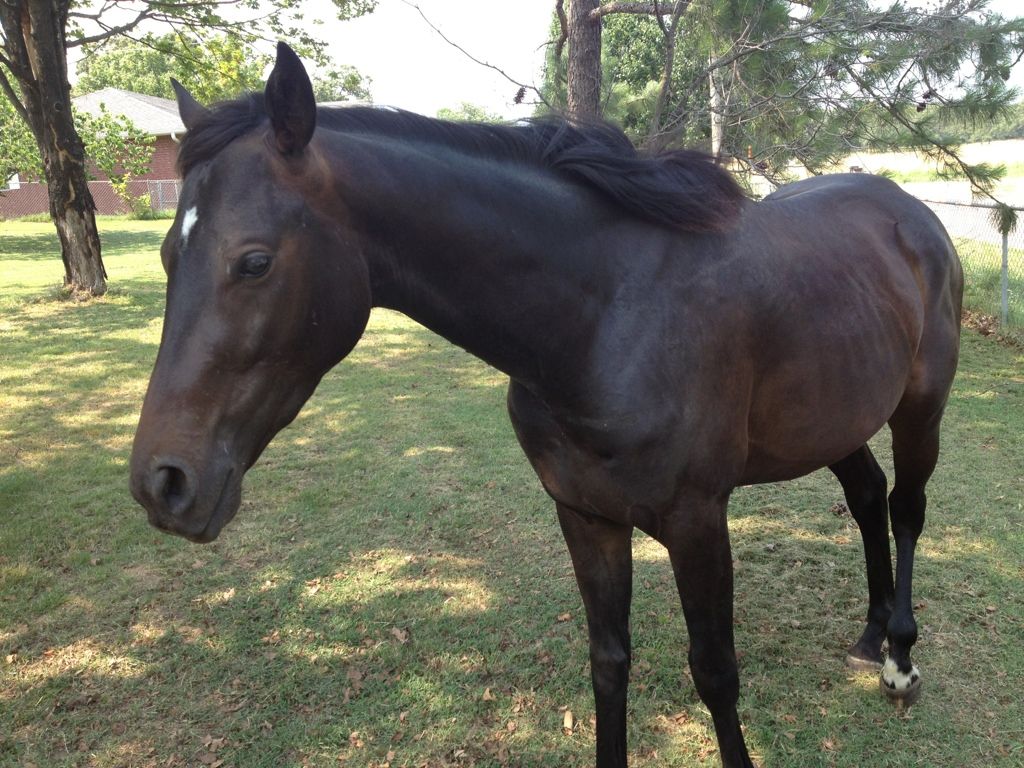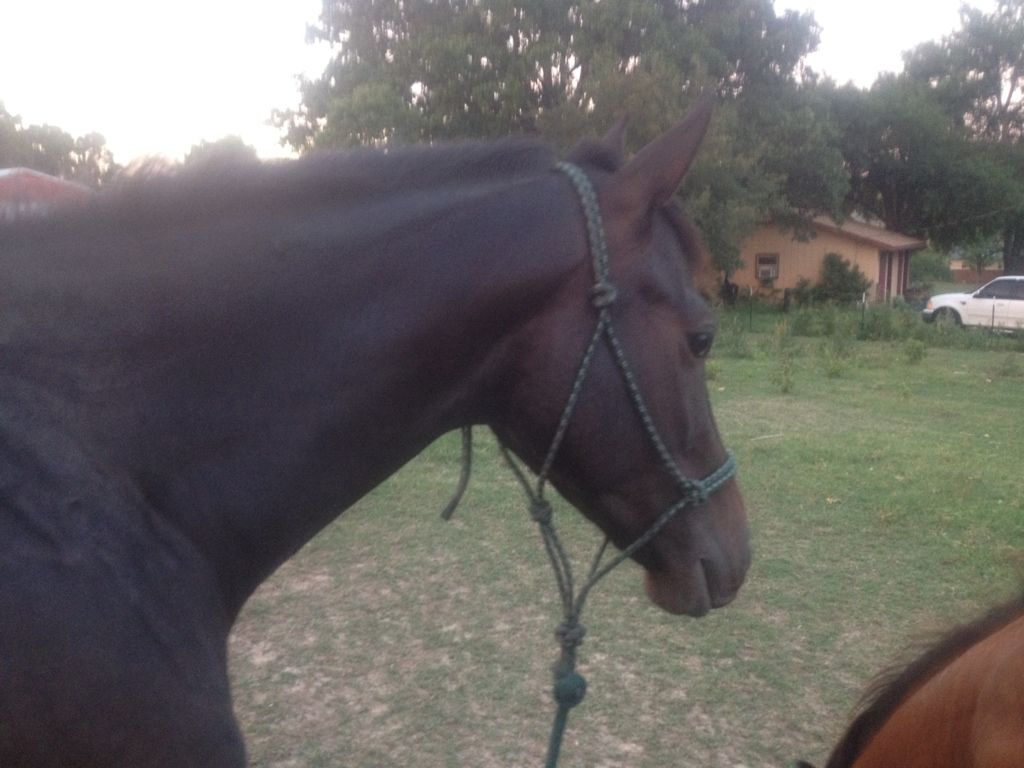 ---
Noey's Herd
What cuties! :)
---
"Strength is the ability to use a muscle without tension"

Thanks!
---
Noey's Herd
Bump!!
---
Noey's Herd
What gorgeous horses! Sounds like Trouble will be a quick learner. Keep us updated on his training!
Will do he is a smart boy he learns very quickly and he is so laid back.
---
Noey's Herd
You have such pretty horses!
Both are handsome boys!!
---
Being horseless is the pits!!
Thank you very much!
---
Noey's Herd