Updated photos of Prairie
---
I have been busy with puppies so I haven't been around.
Prairie has filled out a little and lost most of her winter coat.
Just had to update photos of her. :)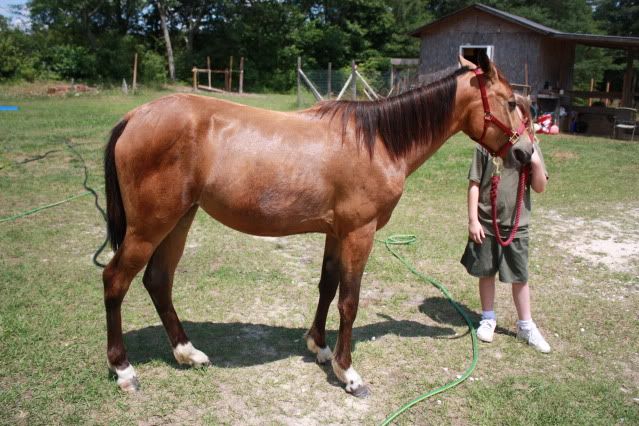 ---
Mom to 3 kids, 3 GSD's, a cat, a rat, variety of poultry and the reason to be here a Filly!
Very cute :)
---