Vegas: THEN and NOW =D
---
Well, as many of you may know I got an auction horse a few years ago. and I would just like to show you guys pictures of him then, and now.
So here is THEN: (Take special notice to his front hooves)
If the pictures have dates, they are wrong. These are 2009 pictures.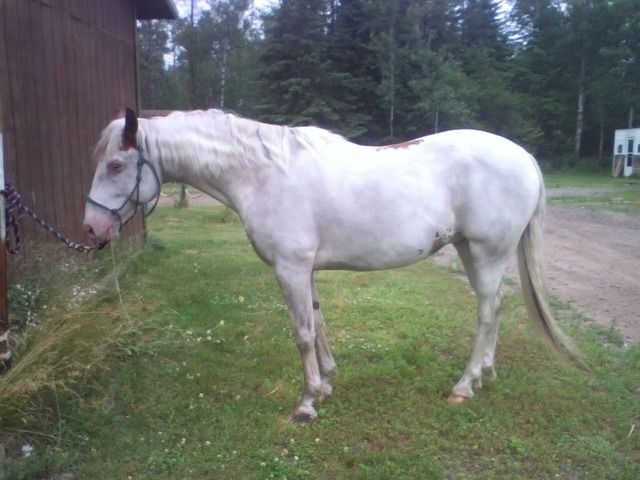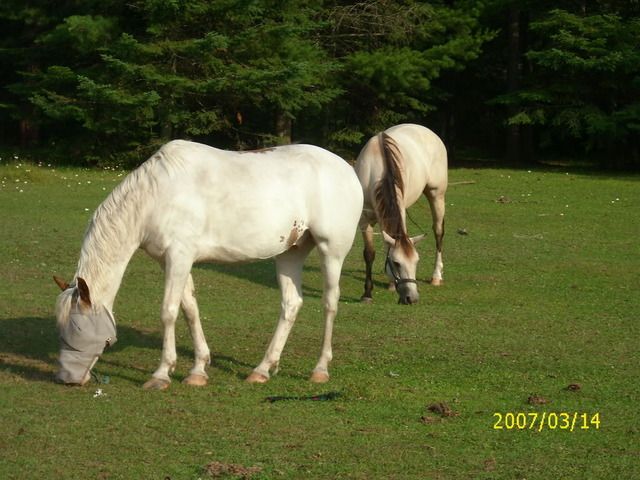 And..
NOW:
Still not 100% - But better
I love how the halter is on the verge of falling off in all of these. LoL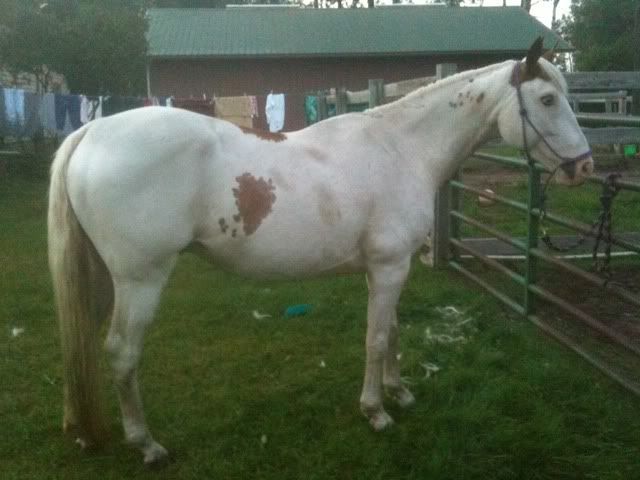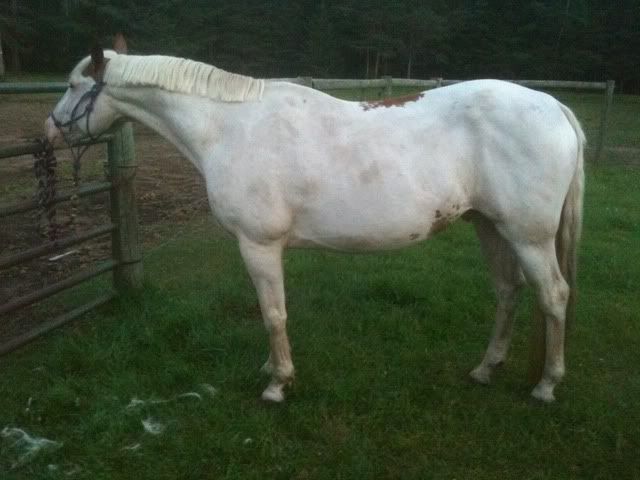 and this one is just Adorable!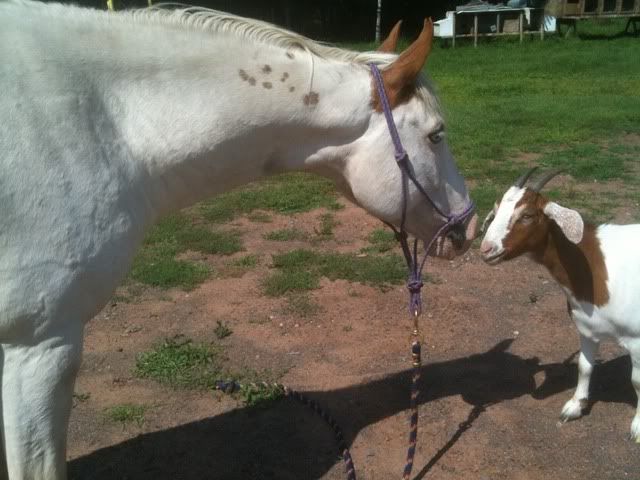 wow he looks waaayy happier and tons healthier to!!
very good job with him :]
---
just a small town girl with a big town dream :]
He looks fantastic- and the goat picture is adorable.
Thanks guys <3
the very first picture is the day I got him, he was just unloaded from the trailer in that pic. He was a lot skinnier when I originally first bought him. But I kept him at a friends house for a good while considering the auction was a good chunk of time away and her house was kind of like a halfway mark. He was so weak I was worried he would collapse in the trailer. The next two are actually after a few days of having him and you can already see the he picked up a lot.
Posted via Mobile Device
He looks much happier now !
Although to me It looks like he had more weight on him in the first photos more specifically the second ... It also looks like he had a better top line . His back looks a little more dipped down now ( maybe just age im not sure of the time frame between the photos ) His feet are in great condition now !
---
"Go confidently in the direction of your dreams. Live the life you have imagined. For no dream is impossible "
His back is dipped in these pics because of where he was stands. He also has gotten up in age.
He also keeps a leaner apperence in the summer because of all the riding and showing we do.
Before I started riding him he was a lot heavier. Just with the exercise he has thined out. But in the winter he'll be right back to his pudgy old self!
Posted via Mobile Device
Wow he looks really good! I love his kind face.
---
RIP Minnie, 1981-January 15, 2010
RIP Maggie Mae I miss you
Aw, I love the last picture (: so cute~
Thanks =]
Posted via Mobile Device