Vida's baby girl
---
Saro is really looking pretty since she has started shedding out
I thought I would post a picture of her. Notice she is still shedding but looking good
I know...she needs a good brushing
Here's another one I snapped today while riding Vida up the driveway. She wanted her mommy!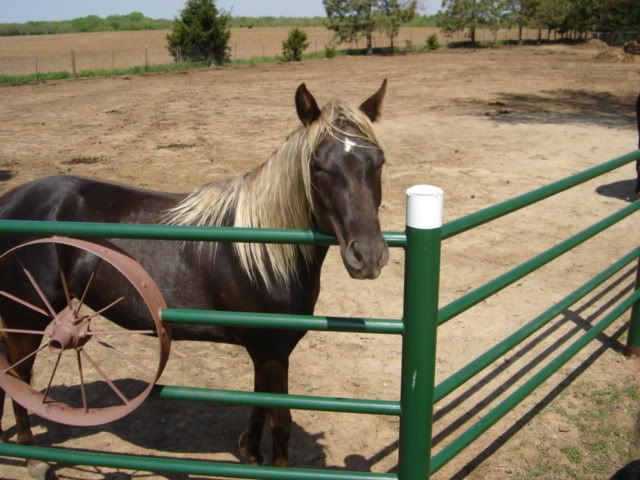 She is so cute!!!
---
Ride more, worry less.
Thanks :) I guess she really isnt a baby anymore since she just turned 2 but she'll always be a baby to me
Vida, she's stunning!
By the way, LOVE your new avatar picture!!
---
The lovely images above provided by CVLC Photography cvlphotography.com
I really love her mane color.
& don't worry lol I call Lexi my baby & she's about 8!
---
Ride more, worry less.
vidas baby
---
Hey lady she is a fine looking filly i love the color and the mane and tail color she has a very nice head good quiet girl to i bet she will be a dang good looking girl when she is all grown up i really like her
Vida, what a beautiful color!!!! WOW, she is stunning! Can I bring her to my home???
Trained
Join Date: Sep 2007
Location: Hatton Vale, QLD, Australia
Posts: 5,227
• Horses:
7
i saw a pic of her once before and she looked nice but **** she looks beautiful now :) i loooooove her colouring
---
"I whisper but my horse doesnt listen...So I yell!!...He still doesnt listen"
she is nice :P
---
Lexington Farm
~
LX
Vida....I NEED HER! She is such a pretty looking little horse...Keep the pictures coming. I love her!