Visit to Marecare
---
Just some pics from our trip to the US. We were lucky enough to spend a week with Marecare in California.
My OH and marecare. Nice pair of QH geldings.
Self with Teddybear. Lovely mare, just took me a while to find the buttons.
They work much better to when 'Daddy' went away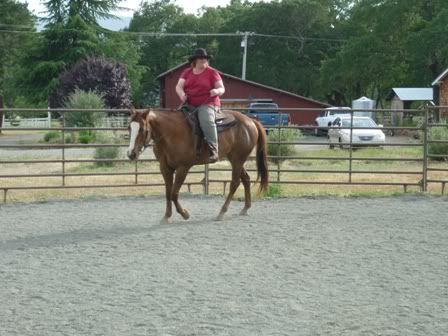 Yearling fill having foot lessons. Very cheeky girl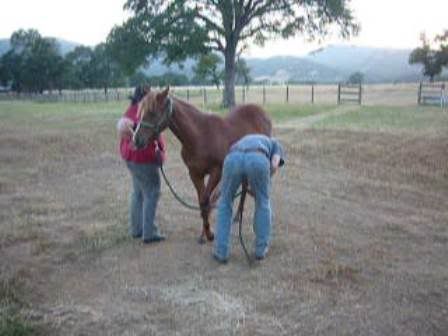 Marecare giving Remy a foot trim. Sacrificed the hat to keep him busy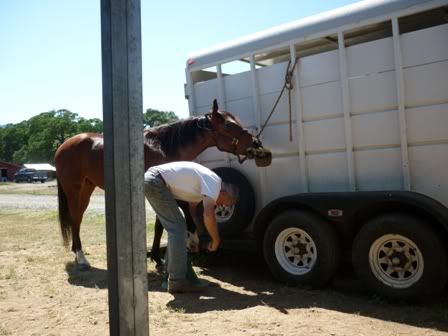 Had a great time and can't thank him and his wife enough. Learnt a fair bit to
Nice photos looks like you had a good trip !
---
"Go confidently in the direction of your dreams. Live the life you have imagined. For no dream is impossible "
That's so awesome! I want to visit Marecare! He's one of my favorite HF people =)
---
"I was eight years old, and I've never forgotten her face when she told me about watching you ride. She told me she saw you, and your horse was dancing in the moonlight."
-- A.C. Crispin's "Sylvester"