We are all finally home.
---
And we are happy to be home. We left Korea in late Dec. Flew into Nebraska, and stayed with family for a little over a month. Packed up everything we had in storage into our two horse slant load bumper pull trailer and headed to Missouri. Thank goodness we didnt have a whole lot in Nebraska. We stayed with more family in Missouri for about 2 weeks. Added more stuff to the trailer, and loaded the other pickup bed with square bales of hay. We looked like Sanford and Son when we finally left Missouri and headed to Texas. We got the keys to the new house on Feb 1, and were back on the road on the 3rd to get the horses. Fortunately, that was only a 6 hour drive one way. Picked the horses up (we rented a stock trailer to get them all home on one trip) which only took us 1.5 hours to load them.....in the rain. LOL! Got them home, and have gone nowhere. We are enjoying having the horses around. Im sure by now, you would like some pictures. So here they are. By the way, I know Queen needs some weight/muscle, and we are working on that. I also know that Kita is worse off than I realized, and was led to believe. We have had to wait a little bit for the Army to get our pay right, but we now have a vet appointment set up for her. Hopefully, we can get her on the right track and feeling better here real soon.
L-R: Kita, Queen, Bo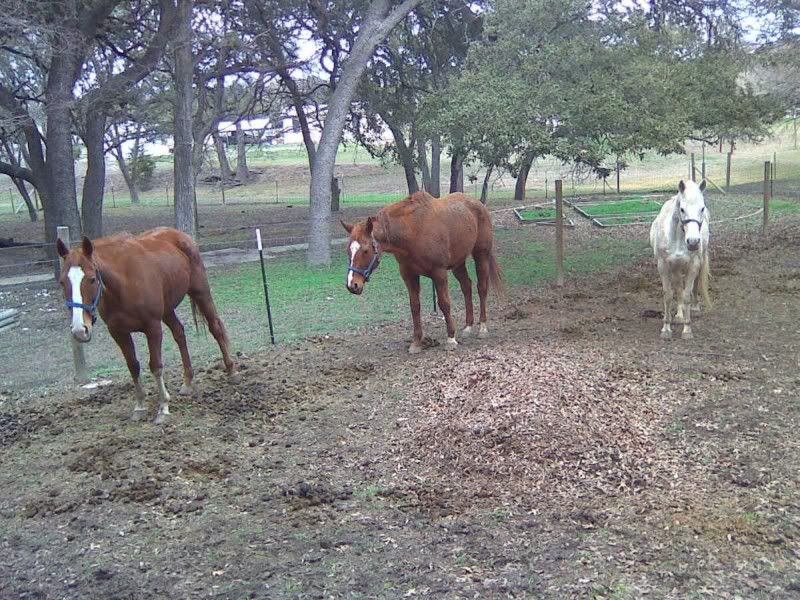 Bo
Queen
I just love Queens face
And, finally, poor little Kita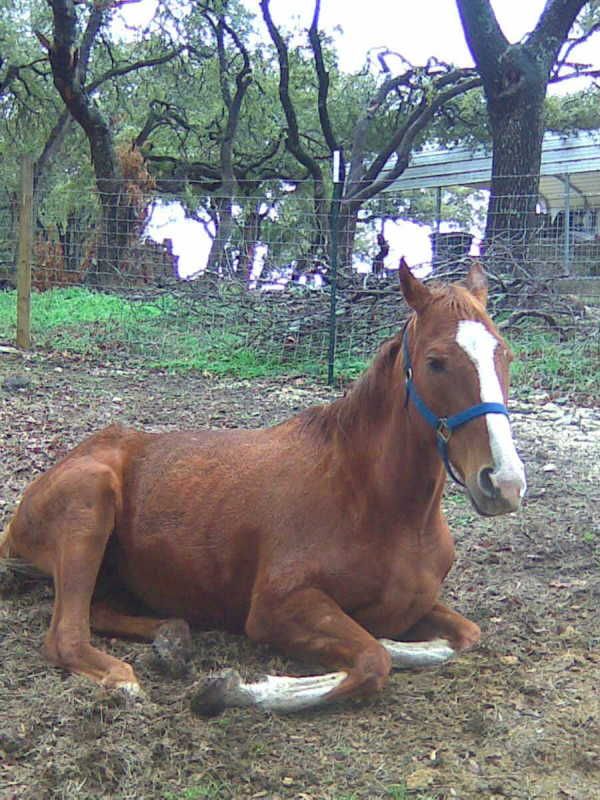 ---
Donna
Truth is meaningless in the absence of understanding.
glad to see there all home after a nice long 1.5 hours to load them hahaha! let us know how the vet work goes!
Welcome home!!
---
Being horseless is the pits!!
Welcome home! Back in the US of A! it must be a wonderful feeling.
Welcome home! Bet it feels good to be back.
---
You just have to see your distance...you don't have to like it.
very nice horses
---
Country Woman


Welcome back! Look forward to more photos
Thanks! It feels great to be home, and to be settling in. I will definitely be posting more pictures.
---
Donna
Truth is meaningless in the absence of understanding.
Welcome home!! Where is Tx are you? My DH and I have been thinking about relocating to Tx.
---
Cocoa - 32 yr old QH, Cherokee - 8 yr old TWH & Toby - 16 yr old QH
R.I.P. Cocoa 4/13/78 - 2/9/11
and a very muddy horse
---
Country Woman