Green Broke
Join Date: May 2009
Location: Winnipeg, Manitoba, Canada
Posts: 4,510
• Horses:
2
We got to meet twisterrush!
---
Hahaha, it was awesome! Shay-la went out to do a bit of trimming as she may potentially be their new farrier and it was a blast! We got the four youngsters down and they were downright amazing - extremely impressed with how well they did for a first trim. A couple of little jump arounds and they settled right down. I got to meet Indigo, I'm so happy, he's even sweeter in person! We grabbed some adorable pics, it was great meeting you!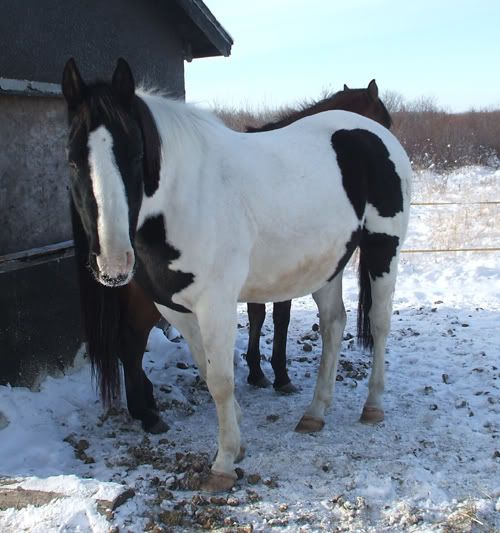 Marshy and Pepper!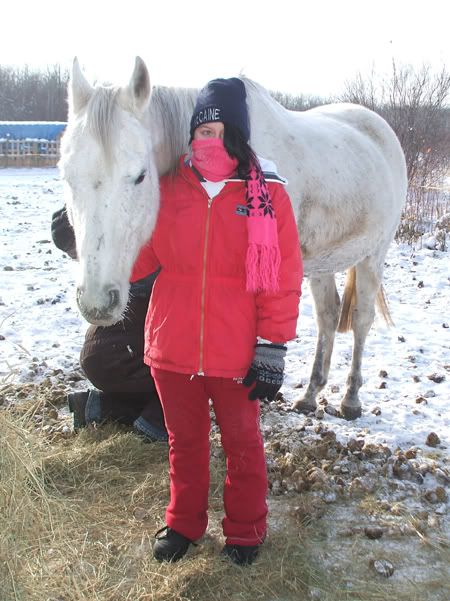 Ashley hanging out with Indigo!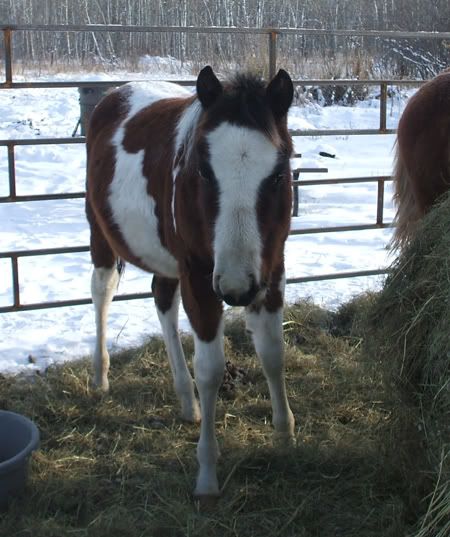 I completely forget this dollfaces name, but he was just adorable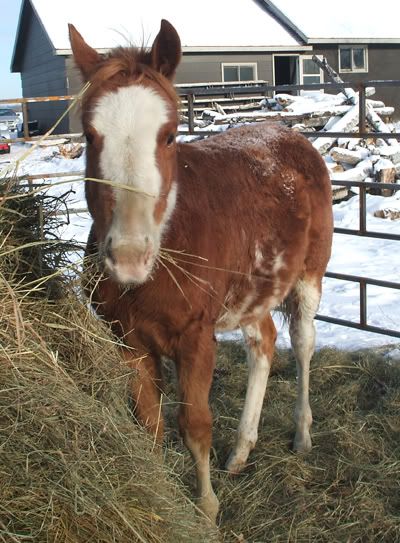 Capone!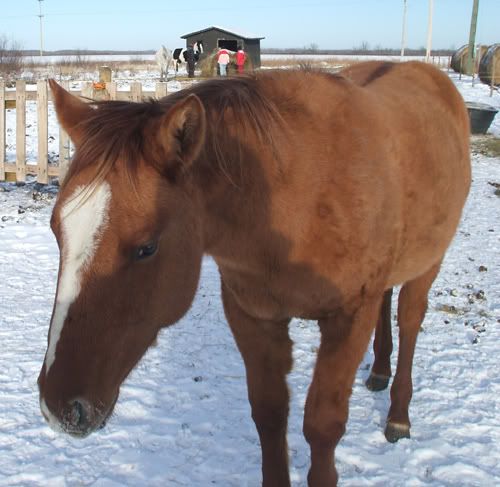 *giggles* I suck with names...I know it was like...Sunfire? Starfire? Gah, I'm horrible!
Little mister gorgeous blue eyes! (Yeah I forgot his name to
)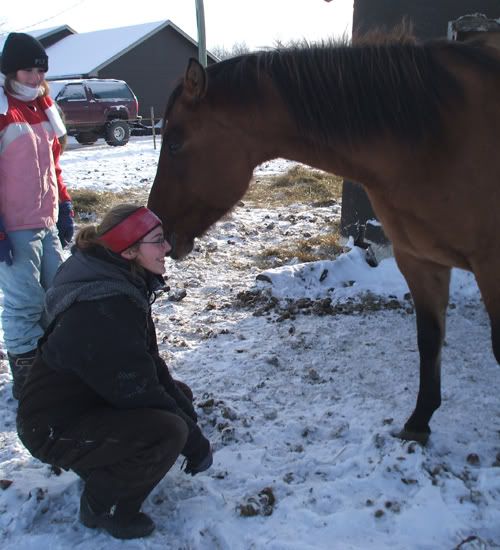 Pepper giving Shay-la some love!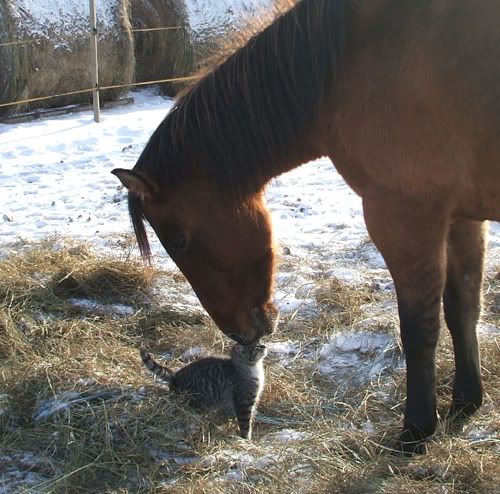 Pepper giving the kitteh some love!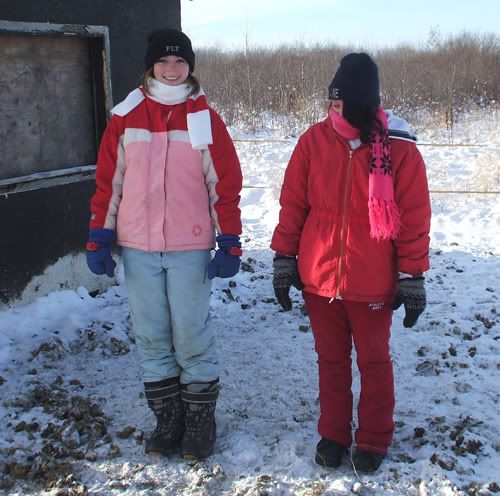 TwisterRush and Ashley thinking about how it's to dang cold to be outside!
TwisterRush and her beautiful Indigo!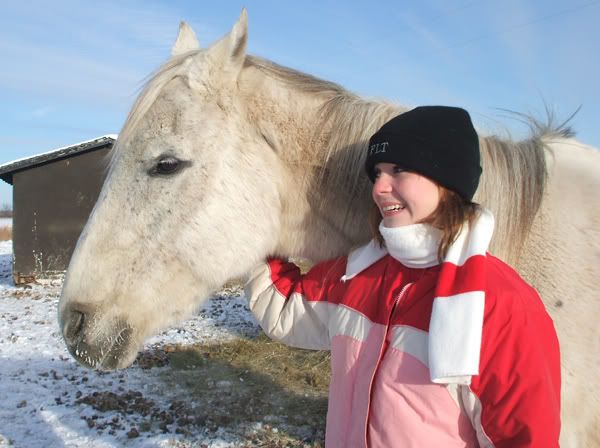 They go together so well!
---
Quote:
I hope God tells her to smash her computer with a sledgehammer.
Im glad you all had a good time !
it was a blast, i look forward to seeing you guy's again !
Looks like so much fun!
---
RIP Minnie, 1981-January 15, 2010
RIP Maggie Mae I miss you
I absolutely adore the picture with the kitty!
aww super cute pics!
---
quarter horses.....simply the best
I love the picture with the kitty! The cat is totally loving it!
---
"Great spirits have always encountered violent opposition from mediocre minds."

Beautiful pics! How exciting you got to meet!

I have to agree - the pic with the kitty is amazing!
---
Last edited by JumpingTheMoon; 12-14-2009 at

11:39 PM

. Reason: can't type without more coffee
Similar Threads
Thread
Thread Starter
Forum
Replies
Last Post
Meet Rafe. :D

smrobs

Horse Pictures

15

07-17-2009

02:43 PM

Meet My New BOY

leviijeans

Horse Pictures

20

05-22-2009

09:36 PM

Meet Magnum!

Magnum

Draft Horses

6

05-22-2009

08:09 PM

I want you to meet...

sparky

General Off Topic Discussion

6

03-28-2007

07:47 PM

im new meet me :)

Gammelquarterhorses

Meet the Community

0

12-31-2006

12:17 AM