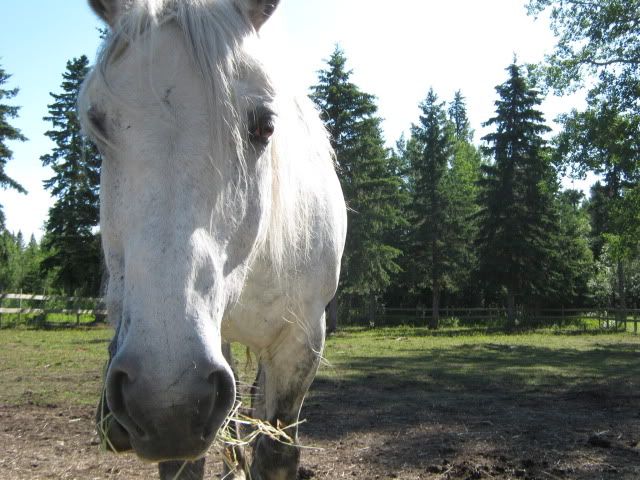 Delta chews her hay funny
Mid-poop. She has the perfect "Ah, that's better" expression
Cold, wet and grumpy!
This is Chubbs. The FAT FAT FAT horse. We didn't put fly spray on her before we put her in the big pasture, and she let me know exactly how she felt about that. hehe
Indian(paint) and Trigger(palomino). This looked like all fun and games here, but they tried to show off for me afterwards, and of course, the big bad wolf Indian beat up the underweight one. =/
---
Red Money Maker (Red) - 2004 Sorrel QH Gelding
Haha! awesome pictures. So funny!
---
When God Made Horses, He Painted The Good Ones.
"All I pay my psychiatrist is the cost of feed and hay, and he'll listen to me any day."

LOL. Great pix everyone. Her is one of Dobe trying to get up from rolling. It is amazing that is what most of the pix are of. ;)
And here are a couple of Dad on his horse Pokey. He looks like he just took a big fart. LOL. >,< Talk about timing the picture perfectly. ;)