Went swimming in the dam with Banjo!!
---
It was a really hot day yesterday, around the 40C mark. So yesterday afternoon i decided to go for a swim with Banjo. Our dam is really low and muddy but it was nice to cool off after a hot day. He didn't want to go in at first because of the mud but once he was in he loved it, and so did I! It was so much fun!!! Too bad our dam isnt bigger but oh well, it was still fun!
Here are some pics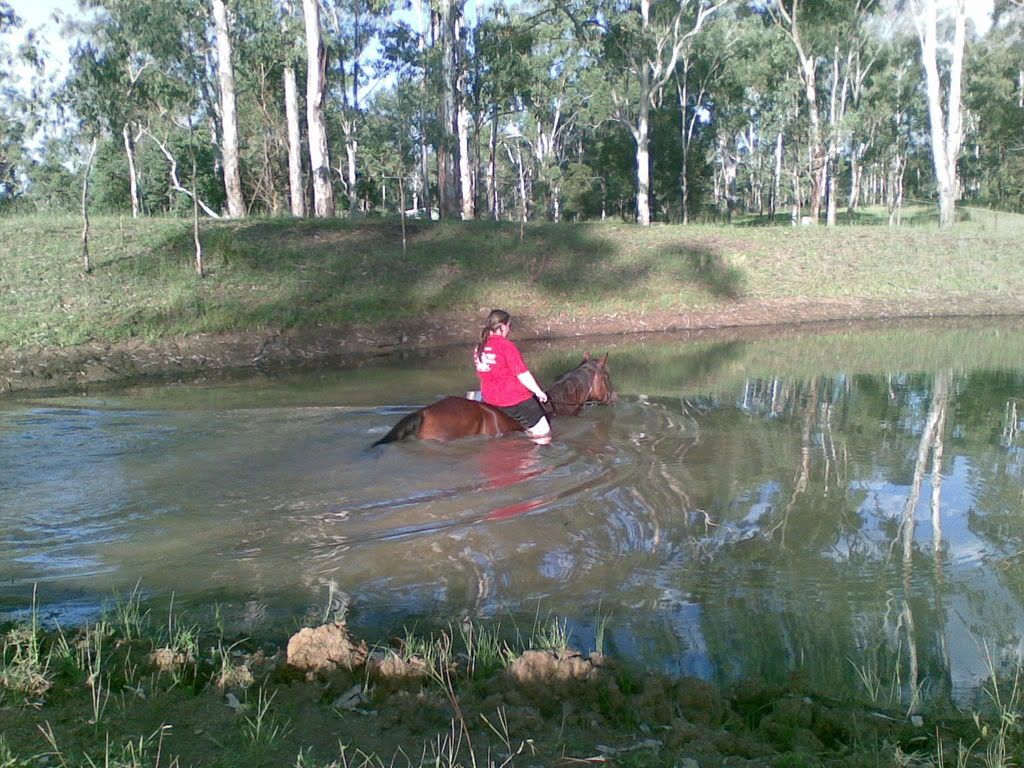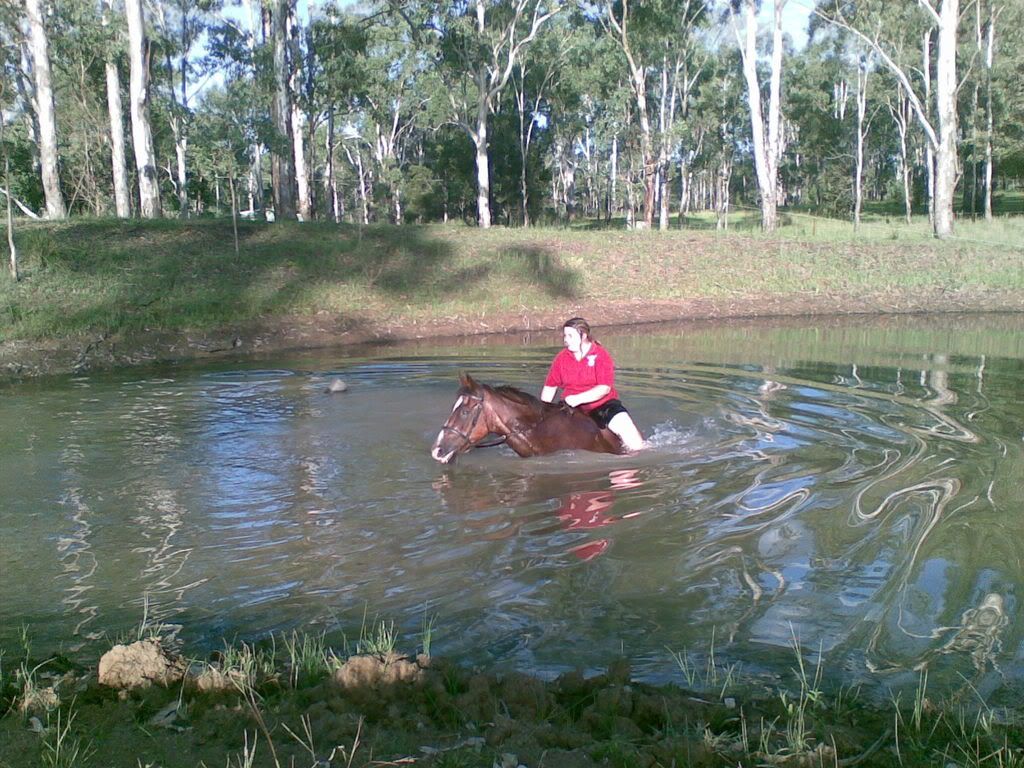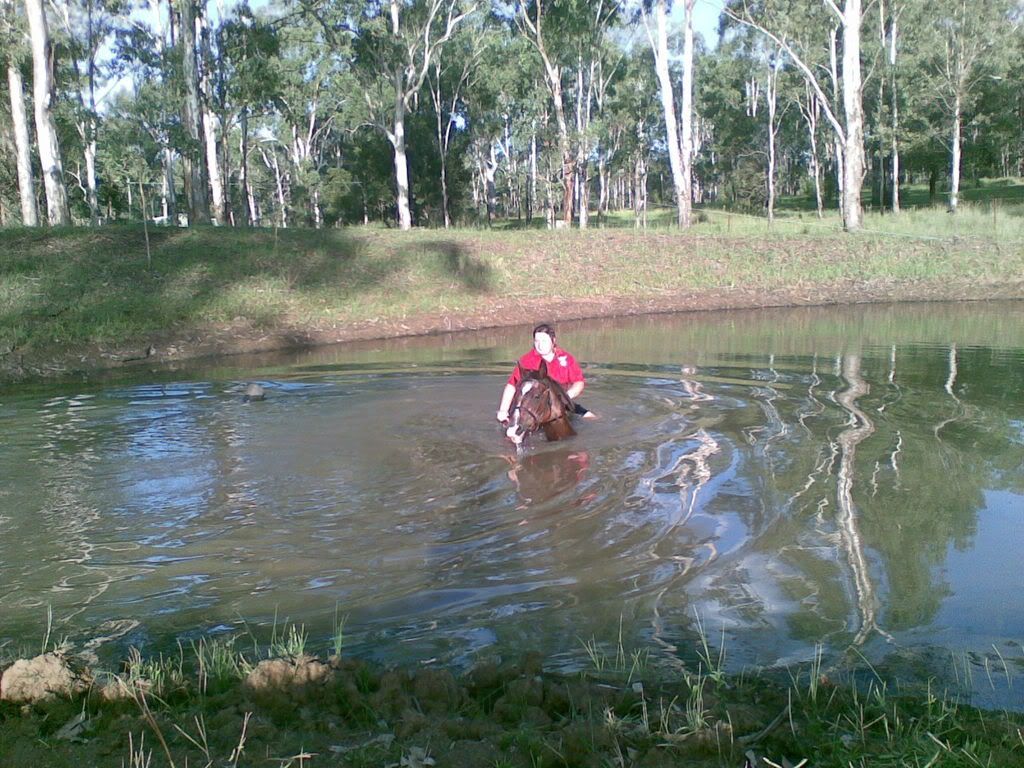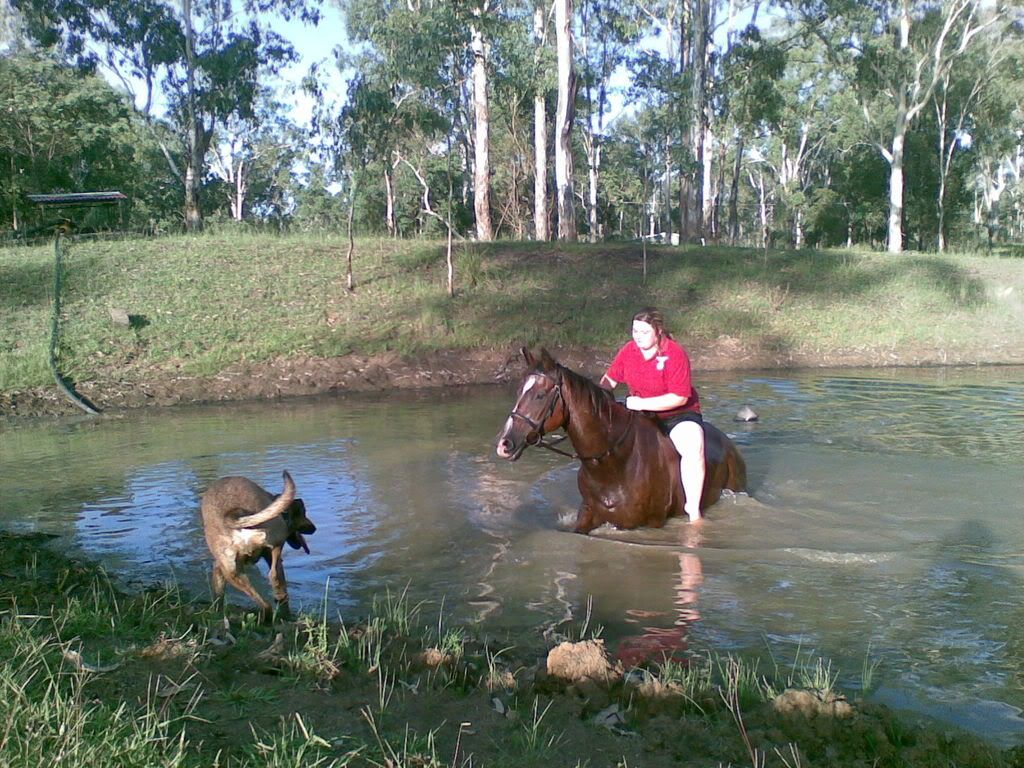 sorry about the big pics
Ahhh! I am so jealous! I've always wanted to swim with my horse. Looks like you had a blast. I can't believe that its hot enough there to go swimming. Here in Canada, it's freezing! Lol.
---
"'For I know the plans I have for you,' declares the Lord. 'Plans to prosper you and not to harm you, plans to give you a hope and a future'" ~ Jeremiah 29:11
Looks like fun and a deep dam. Out dam isn't very deep and we have lots of wild ducks who hang out in it, bleh! Otherwise I would love yo go swimming with my boys, looks like so much fun!
Yearling
Join Date: Feb 2007
Location: In the Phantomof the Opera's lair beneath the Opera Garnier
Posts: 1,112
• Horses:
3
LOL I have seen muddier dams than that. Cute horse though
lol! its summer here and the sun was soo hot yesterday!!! there isnt much water in our dam but it sure is deap! Its good!!! It was so much fun! Its not so much that the water is dirty, its more the ground!! it was so sluchy and sinky!!! YUCK!!! But once he got wet he was having too much fun to think about the mud!!
I'm super jealous!

Looks like you had a blast though!
Wow, that looks so fun! I, too, am a bit jealous lol.
---
TM Tardy's Chick "Hunter" - 13 yo Paint
Remmy - 18 yo Morgan/QH cross
Gunner 3/31/11, Heidi 7/2009 Miniature Sicilian donkey

lol yea i was awesome!!!! im so glad we have a dam!!!! And im glad Banjo like swimming!!!
haha cute, Looks like you two had fun
---
Horseriding- The art of keeping a horse between you and the ground.
Jealous! I have always wanted to swim with Stitch! Good for you tho!