What a beautiful day!
---
It was so nice out today! I guess this means spring is finally comming. I cannot wait to start working the boy again- he got a nice 4 months off as it was a very gross winter. Here are a few pics I took today. He was so excited by the warm weather, that he played himself into a sweat by running and bucking around. It was adorable.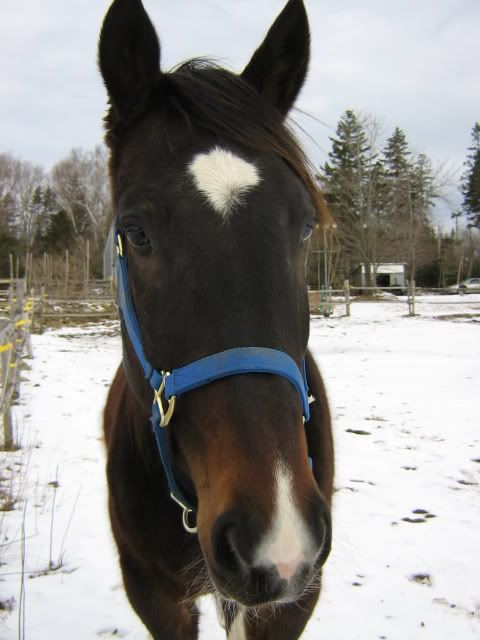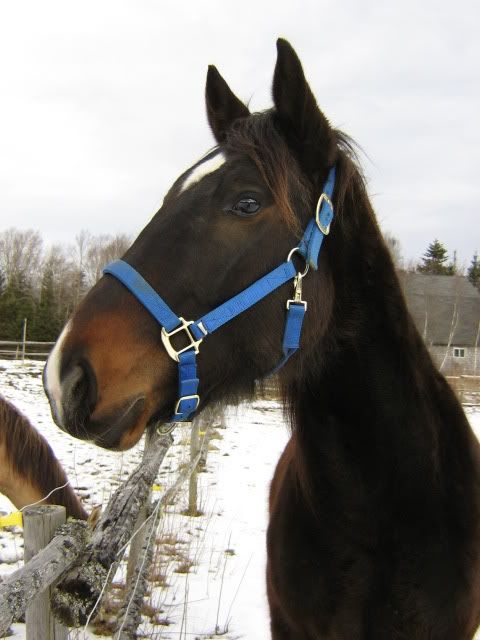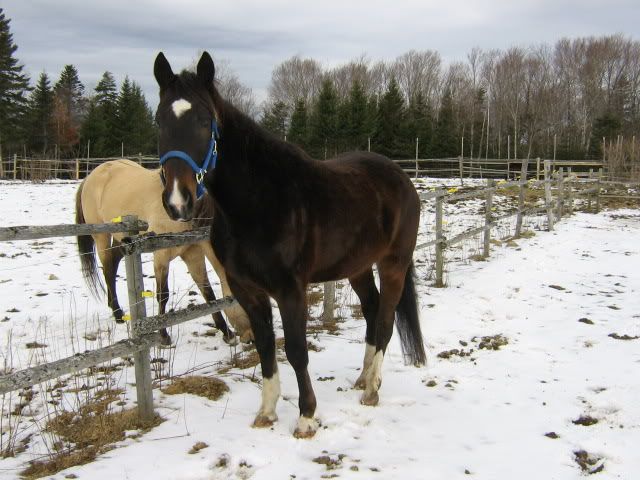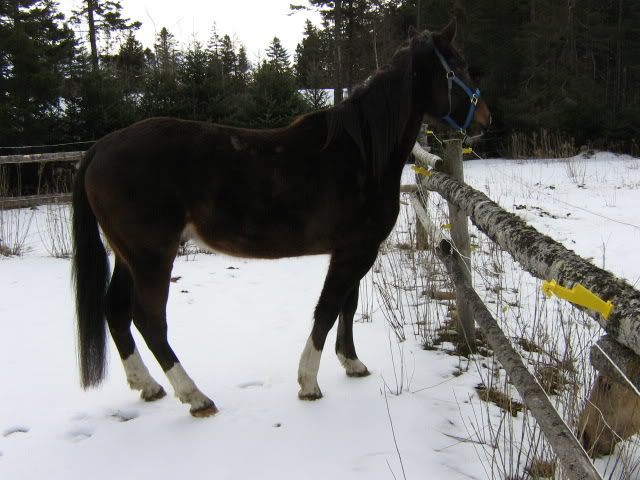 And here he is a few weeks ago playing with his new ball!- Sorry the pics not the best- it was a phone pic.
---
Last edited by gothicangel69; 03-18-2012 at

03:30 PM

.
Lovely horse! I sure hope spring is getting here
<3
---
Rem - 9 yr old Paint gelding; Lelouch - 9 yr old Connemara X Welsh gelding; Ejie - 8 yr old Arabian mare
handsome looking horse, and I like your attitude in thinking that was a nice day. I'd probably be whining about how cold it was, or too much snow or whatever that needs whining about.
It actually wasn't too bad out. It was above zero, which means the snow is melting :). We're supposed to get weather in the teens this week, which should melt the rest of the snow! May be able to move the round pen over as soon as next weekend and start working him. Can't wait! He needs some major improvement in the muscle category. Hehe.
Posted via Mobile Device
Thats just a little bit coot!
---
Cross Country- The act of hurling yourself and your equine partner at a stationary object with poise and grace while attempting to survive...