What condition did you buy your horse in?
---
Just curious!
I took three months to find the horse of my dreams, and I tried everything going... everything! And in the end, Duffy was the one, despite being severely underweight! I have some pictures, need to load some others up, but these are before and after pictures in the first four weeks I had her. 4 months on, she's so, so much better... will upload more when I get home!

After I put the pictures up on my facebook the previous owner emailed me and said I had let her get in to that condition... the pictures were taken the morning after she arrived as she got to my yard pretttyyy late, so put her in to settle her down.. makes me fume!
She looks brilliant, well done! When I get home I'll have to remember to put up some before and afters of Sunny
Posted via Mobile Device
I have more, just in work at the moment.. working hah!
Will upload when I get home!
Great job, Duffy. Was there a difference in her attitude once she got all her weight and conditioning back? We've seen that so many times that an underweight horse changes into a bear once they become fit again. Fortunately most return to a good attitude once they settle in to a work routine and have been handled properly.

In my current case, Bonnie came to me a in good weight but flabby and lacking condition. After owning her for 6 months, she is in much better shape even with the extra 50 lbs or so that she's gained. A before and after picture would not show much.

I've taken in a lot of horses for myself and for friends that needed weight. I've gotten pretty good at in that regard and have a formula that works for me.
---
I'm not arguing with you, I'm just explaining why I'm right.

Nothing sucks more than that moment during an argument when you realize you're wrong.

It's not always what you say but what they hear.

Thanks iridehorses!
Well, when I turned up with her my trainer went mad. Her other half had come with me to assess the horse, and for my money, she was the best I was going to buy as she has the potential, and fit I wouldn't be able to afford her.
Ingrid said you have once chance, if she wins one single battle, you will have no chance with this horse!!

She is lovely, we've had only minor issues, but learnt behaviours from previous owners that were quickly ironed out! She's loyal, but she doesn't have a lot of respect for a lot of people, myself, my mum, and my YO's have no problems with her, but a friend said she'd put her in the walker, or change rugs etc and Duffy just evades. No ears back or threatning behaviour, just walks round the box or sticks her head up really, really high!

She did get a week where she was feeling FRESH and I had to lunge her in the first place, but I ofund it really helped getting her in this condition and setting the ground rules, so now she's fitter she knows no means no, and when I say go, she says how far/high/wide/fast etc ;)

She's on Barley&Oats three times a day with adlib hay, no field at the moment :( Not enough grass, we tried her in it and she came in thin, so unfortunately she's staying in till she has more about her.. no stress for her though, she's real happy being in with one of the ponies with lung problems!
Wow!! Great job! She looks terrific! And that shine!! Oh my!!!
Bliss was a fatty when I bought her!
I've only had her for almost two months now so she's still really chubby, but I think she has lost weight!
Before I bought her:
After a little over a month:
Great job with your horse, by the way! She looks much healthier!
Wow, you did a great job!! Your mare looks amazing, and that shiny healthy coat!!
I got Indie when she was 2 and a half... she was all legs and big head and nothing else
Even after three years though, she's still pretty lanky for a grown horse. She has a dainty thin chest and butt and a well sprung rib cage, even when she's fat in the spring when I put her up with my neighbors Qh's, she looks like a baby!
My horse was superly overweight when i got him
Great job with her Duffy.
Here are some of mine.
Ace when we first got her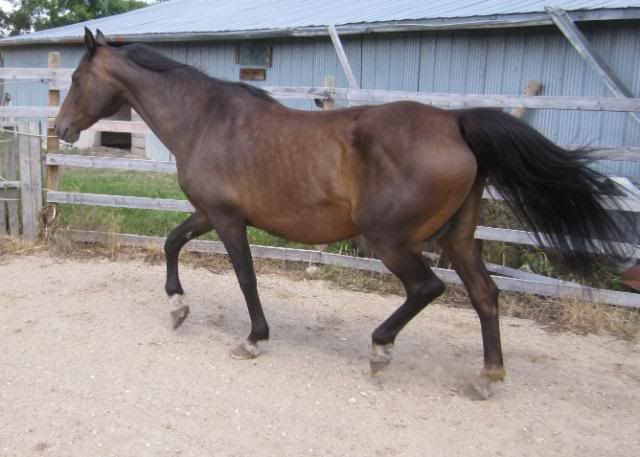 and a year on (
Hard to find a pic of her without Angel in the way)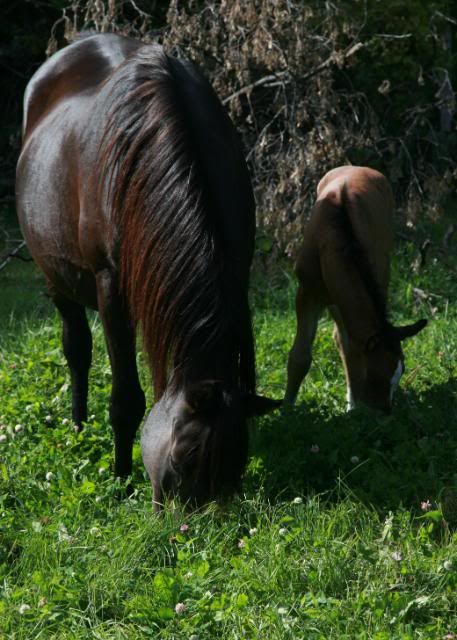 Raven when she arrived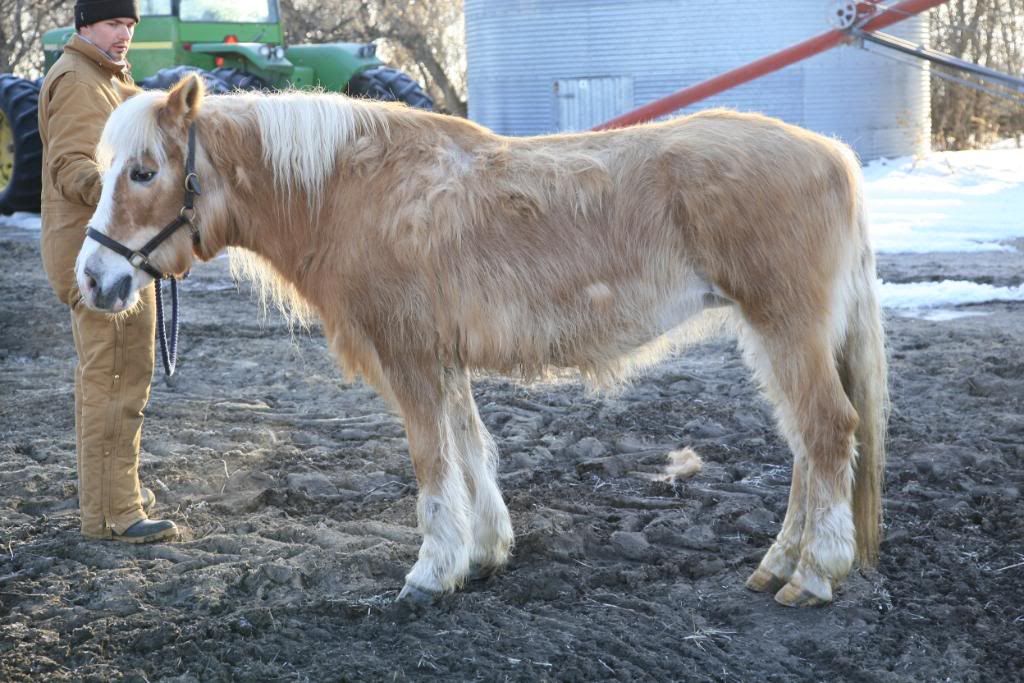 And 6 months later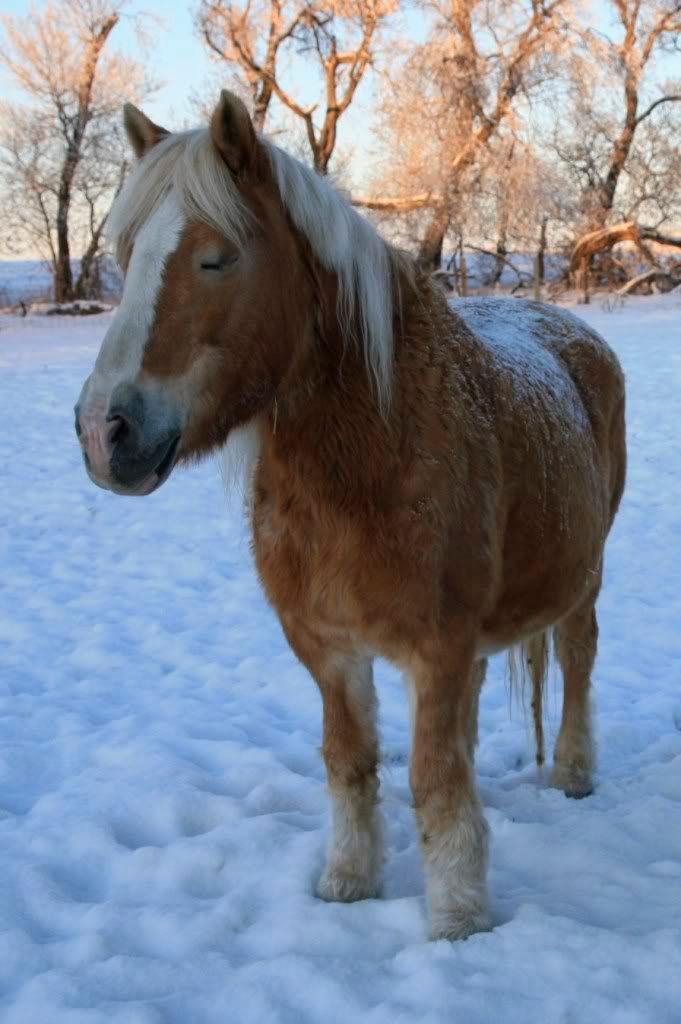 Mr G has also transformed, he wasn't thin just neglected
But his biggest transformation was in one day, well less than an hours grooming and trimming earlier this spring