This is my horse when I first got her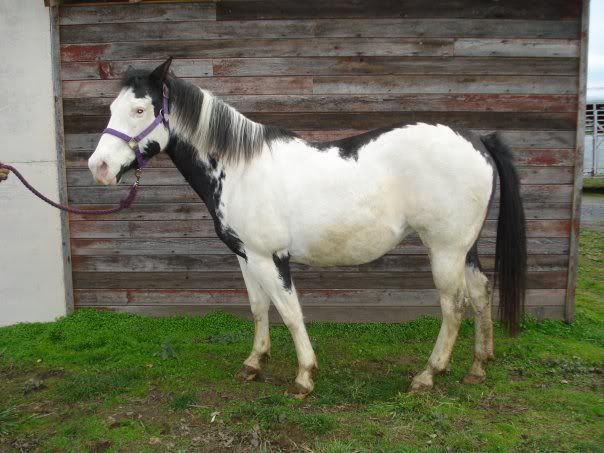 And this is her now.
She is gorgeous Gidget!
---
~*~Never approach a bull from the front, a horse from the rear or a fool from any direction. - Cowboy saying~*~
Great job Duffy, and everyone else that shared pics too! I just love before and afters, it's so nice to see the life of a horse improved. Not sure if it's just my girly tendencies or what but I also notice a difference of expression in a lot of these cases - from somewhat indifferent to having a spark in their eye. I think it's good for their mental health as much as anything.
Here's my girl Bobbie when I bought her:
May 2 small.jpg
Then about four months later:
Bobbie October (2).jpg
And earlier this year:
Pasture 0612 1.jpg
She sure knows what to do with all that extra feed she gets these days!!
---
All horses deserve, at least once in their lives, to be loved by a little girl.
---
Last edited by amschrader87; 11-09-2011 at

01:57 PM

.