What do you think??
---
Ok this is a picture game type thing that I got off of another horse forum.
All you do is post 1 or more pictures of your horse and the person below you will comment on it and then post a pic of their horse and so on...its actually fun...and you get to see all the beautiful horses everyone owns and they get to show them off...
ill start...this is Bucky...the horse my dad is hopefully getting... :)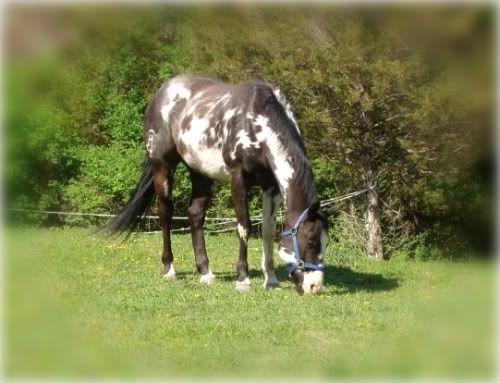 This is him with one of Cindy's horses...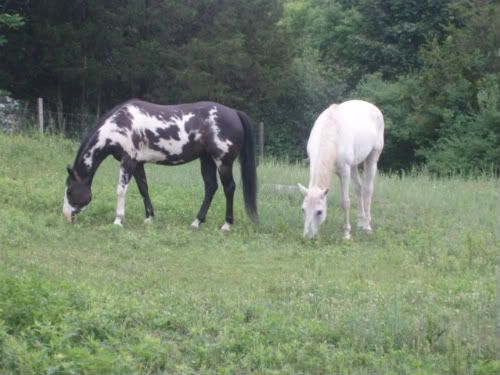 I love this one...he's all furry cuz of his winter coat...lol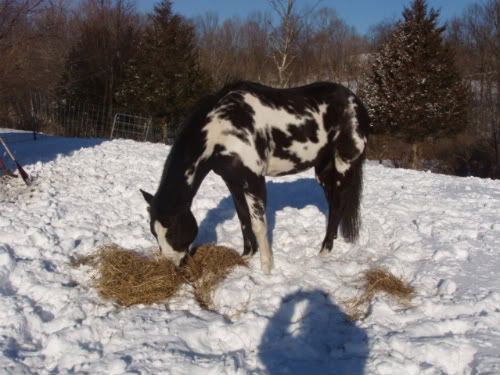 ---
Sara
I think he is gorgeous, really unusual markings too.
Theres not many horses like that around here(ireland)!
this is flint, my pony
Aww you guys have nice horses!
Beautiful.
Here's my horse, Lexi:
:)
---
Ride more, worry less.
Poptart- Lexi is stunning!!!!!!!
---
It's been awhile, but I'm back & back in the saddle!
Poptart - Lexi is stunning! What a gorgeous mare. :)
This is Brianna, my five year Arabian mare.
this is Abby my quarter pony
I love that pic KANSAS! I need to get photos like that!
Here's Blu's pink and blue skin...
---
WHATS REALITY?
thnx i just got a olympus e-10 and have been messing around with it around the horses
BluMagic - blu has very unique skin!
Here is Firecraker aka Crackie, 4 year old paint gelding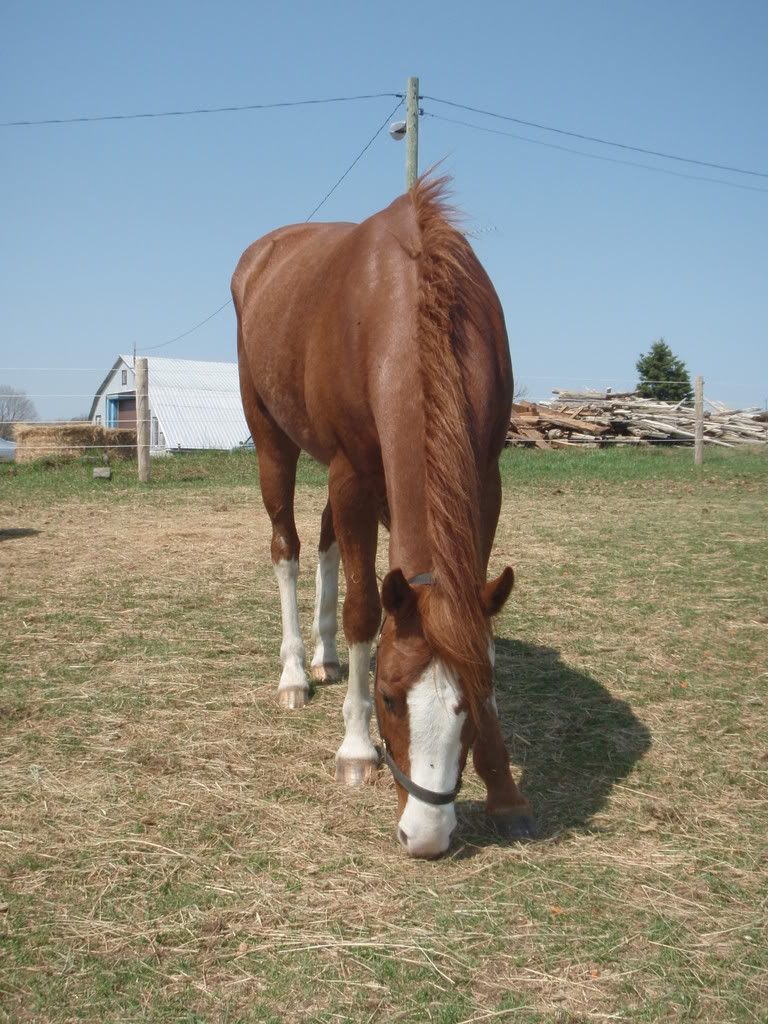 Wow is Crackie a paint? :) I love the little sock/mark thing half way up his front leg
and aww, one black hoof! just like moo
Misty, 10 yr old aramara (ahh which pic shall i post?!)
lol
Sorry, i made myself stop at 3 pics or you would have got 500!
---
A good horse can never be a bad colour...