What a monster!
---
I finally considered that my friend's mother owns a bodybuilder monster!
The muscle and the size of that thing is unbelievable.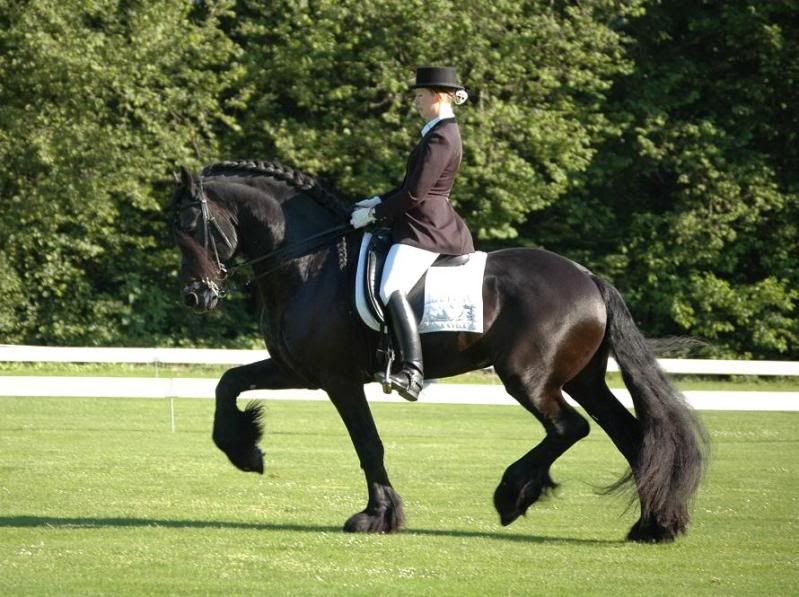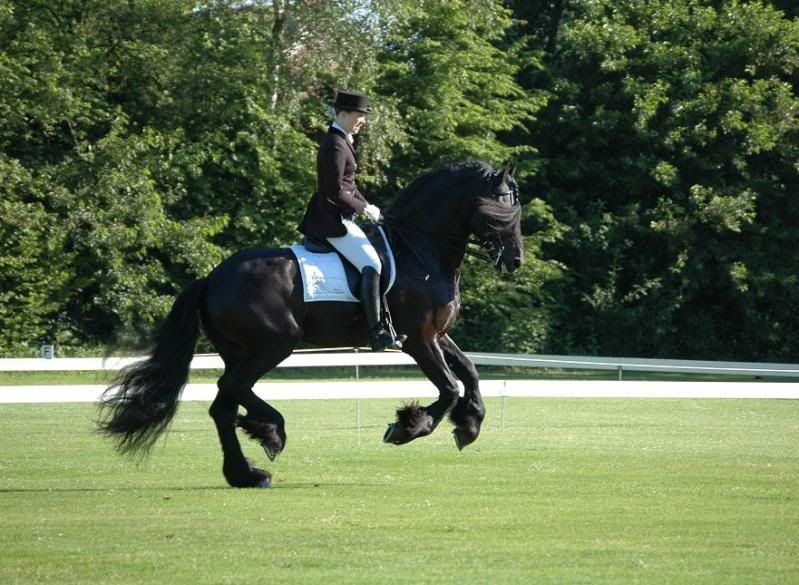 Voooooeeeeem
Now this is what I call a Friesian.
**mouths drops to the floor**

What a stunner
OMG!
*drools* whata gorgeous boy!
---
Bailey's Mountain
6 year old tb
Green Broke
Join Date: Mar 2009
Location: Kansas in the summer, Kentucky most of the time
Posts: 3,028
• Horses:
3
he's gorgeous!

I don't see an unbelieveable amount of muscle though. He looks like your average dressage Friesian to me. Is he a stallion? that might be why he has a thick neck
---
Look like a SUPERSTAR, Ride like a FOUR STAR, Win like a ROCKSTAR
Eventers: Making BAD Dressage look GOOD!
@ eventerdrew
He's not a stallion, and he's not an average Friesian. The Friesians of these days are way less muscley and way smaller. And have less feathers. He is out of an ancient pedigree. It's just ashame they gelded him when he was young.
: Scoutrider is unable to reply at the moment, she is trying to find a towel to clean the drool off her keyboard...
Absolutely GORGEOUS!!!
---
A stubborn horse walks behind you, an impatient one in front of you, but a noble companion walks beside you ~ Unknown
OMG he is gorgeous!!!!
---
Life is Good....HORSES Make it Better!

Very good looking! ;) Nice pictures once again!