When all else fails- TAKE PICTURES! Our local parade :P
---
Well this is the first Katy Rodeo Parade I've not participated in through the whole four years that I've worked at my barn. Depressing, I know. But apparently it is strongly advised that you do not ride a horse in a parade 5 days after surgery. Pfft.
Since I couldn't ride though, I insisted on going and watching- even if I looked like a pile of horse poo ;) but hey, I had to cheer on my people! It was actually pretty fun to just watch for once, too. It definately beats trying to keep your horse occupied while at a standstill while you're waiting the 3-4 hours for your turn to start walking xD
Never fear though, next year I will once more take my place in the parade...WITH SOUR! ;D (no seriously. My goal is to drive her in it next year. Crazy right?)
Intro riders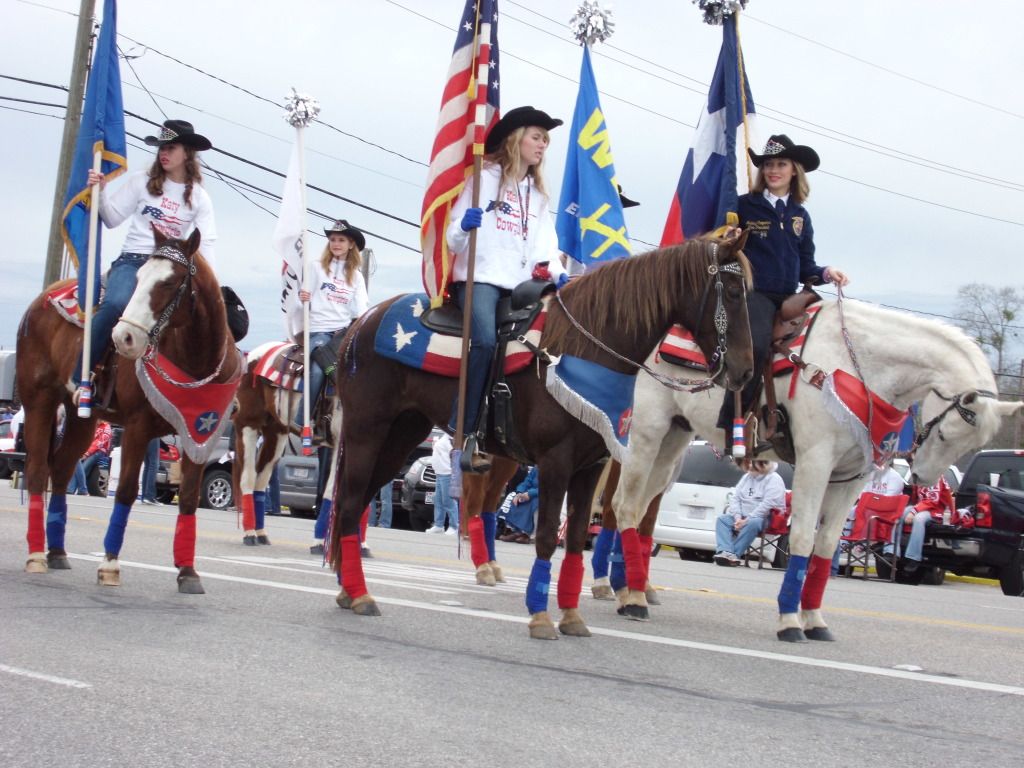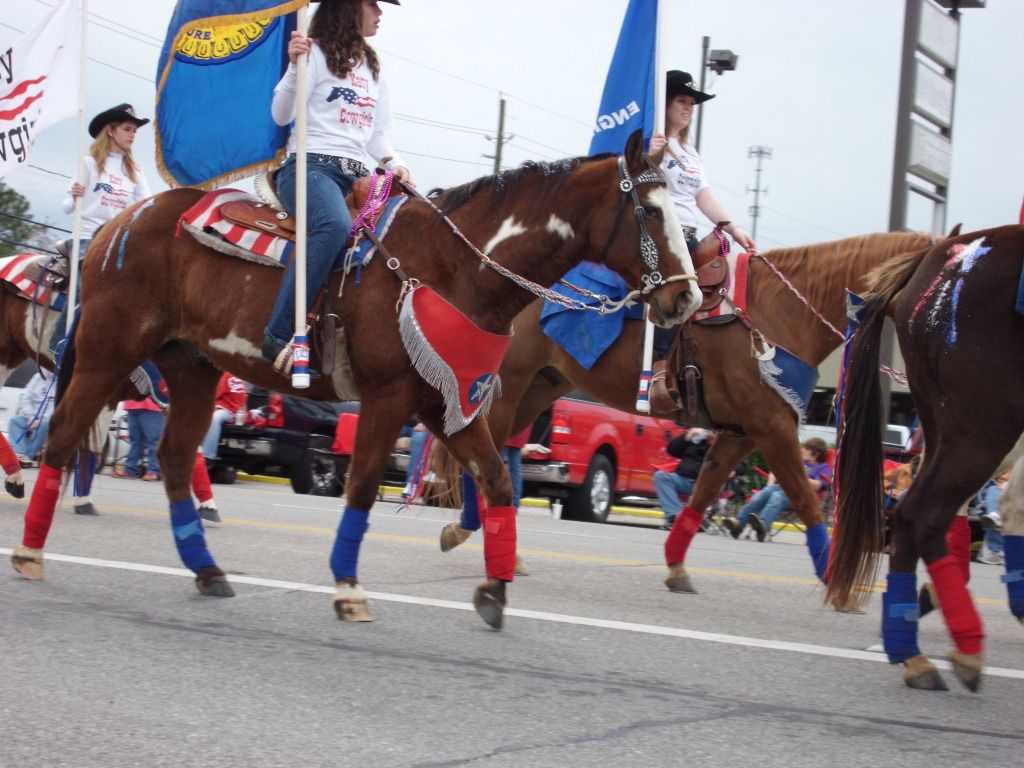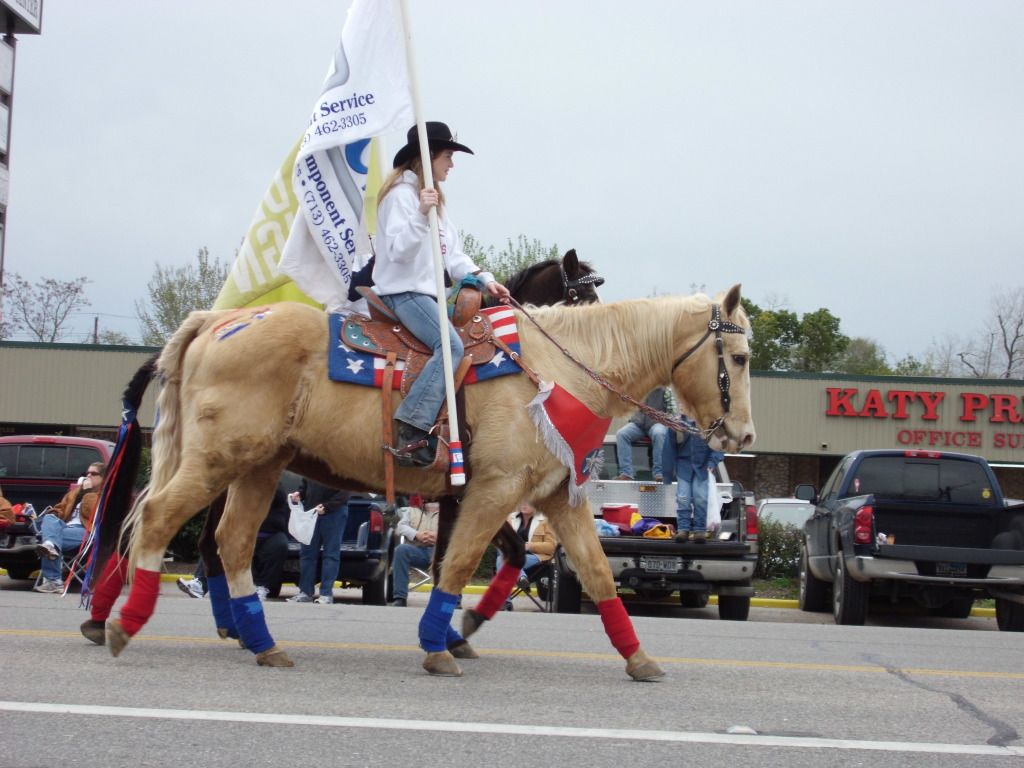 As these guys passed, I couldn't help but wonder what this horse would look like with proper training to disperse that crazily undermuscled, ewed neck.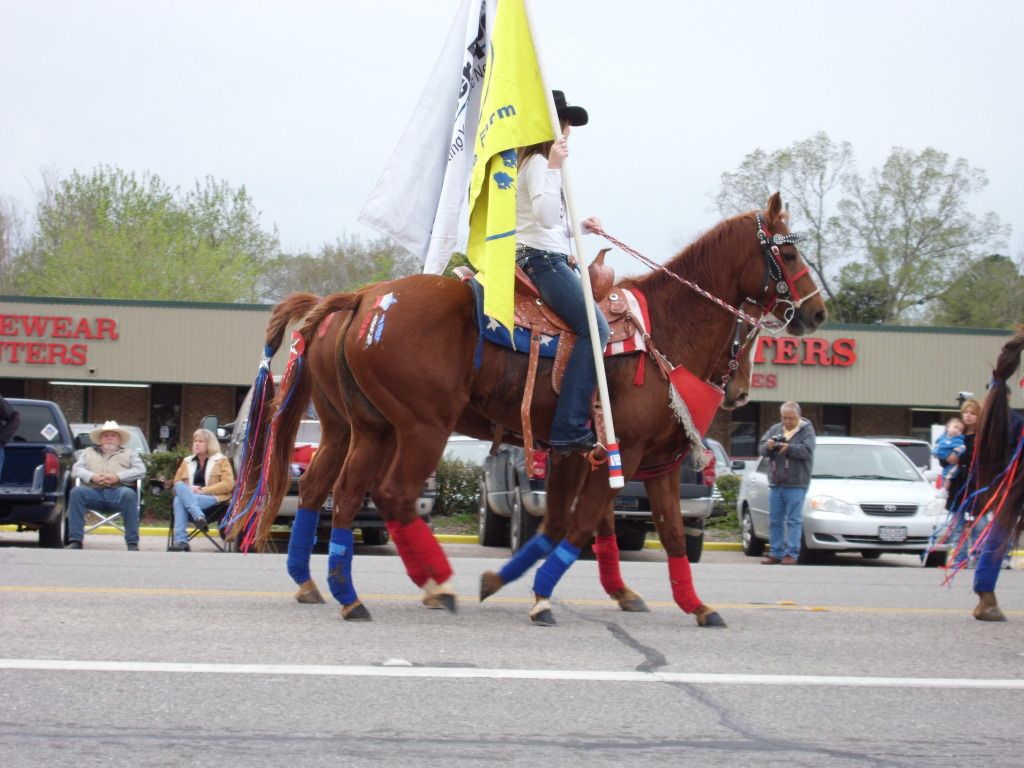 the 'pretty' pooper scoopers XD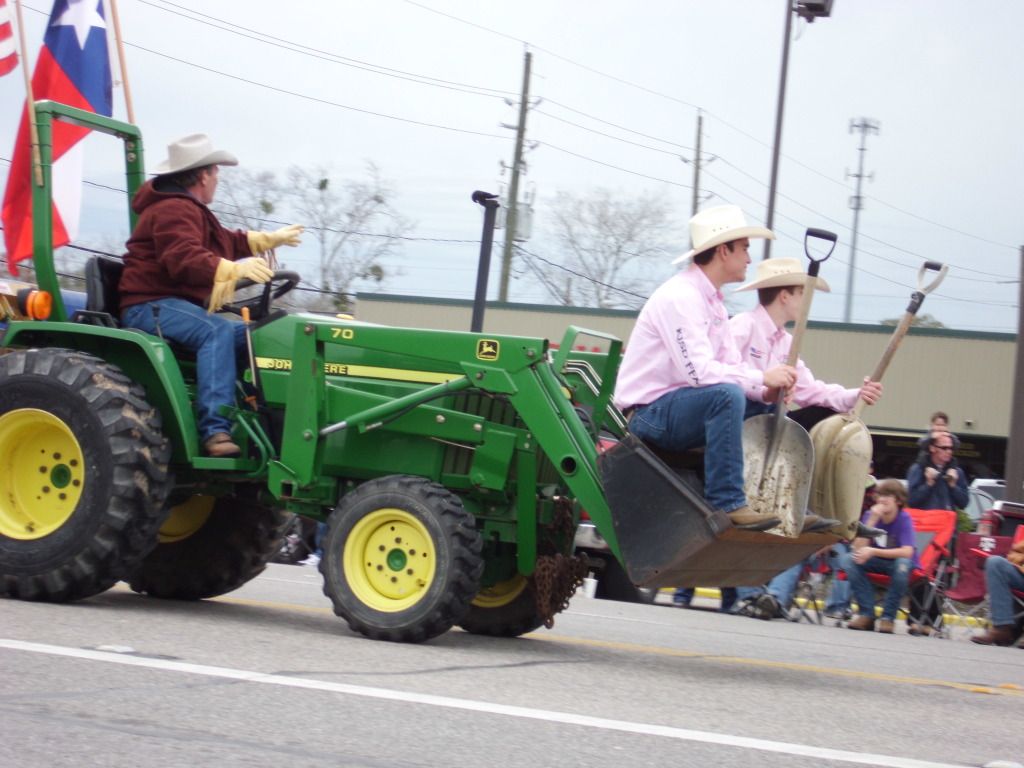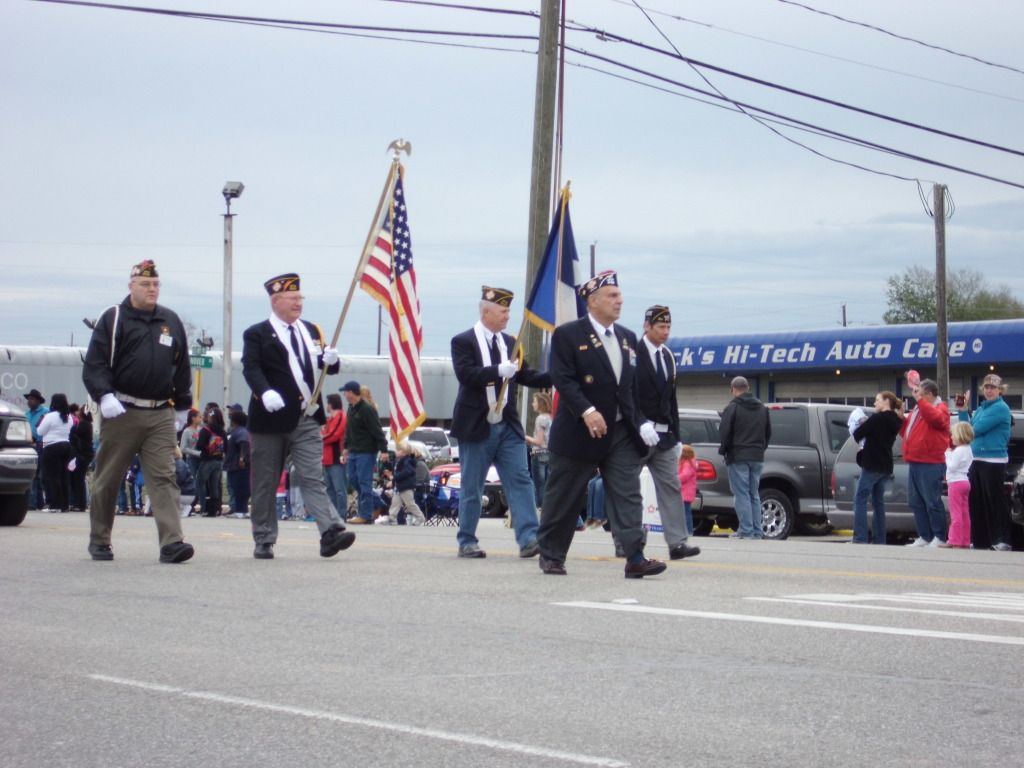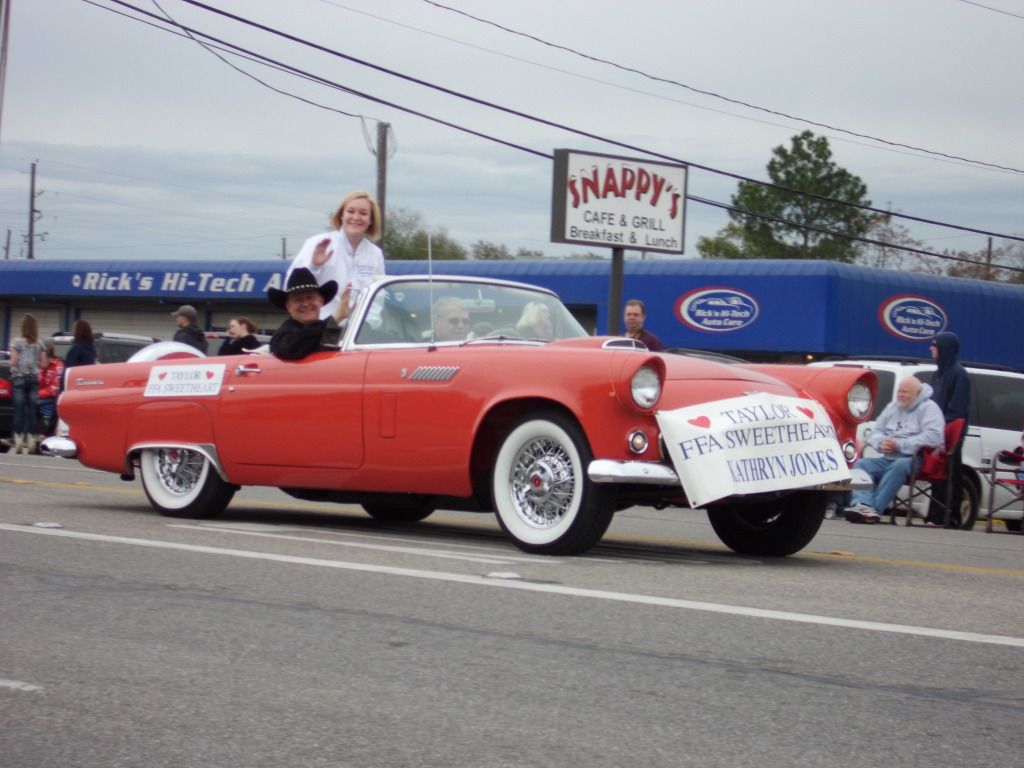 I seriously loved these guy's hats.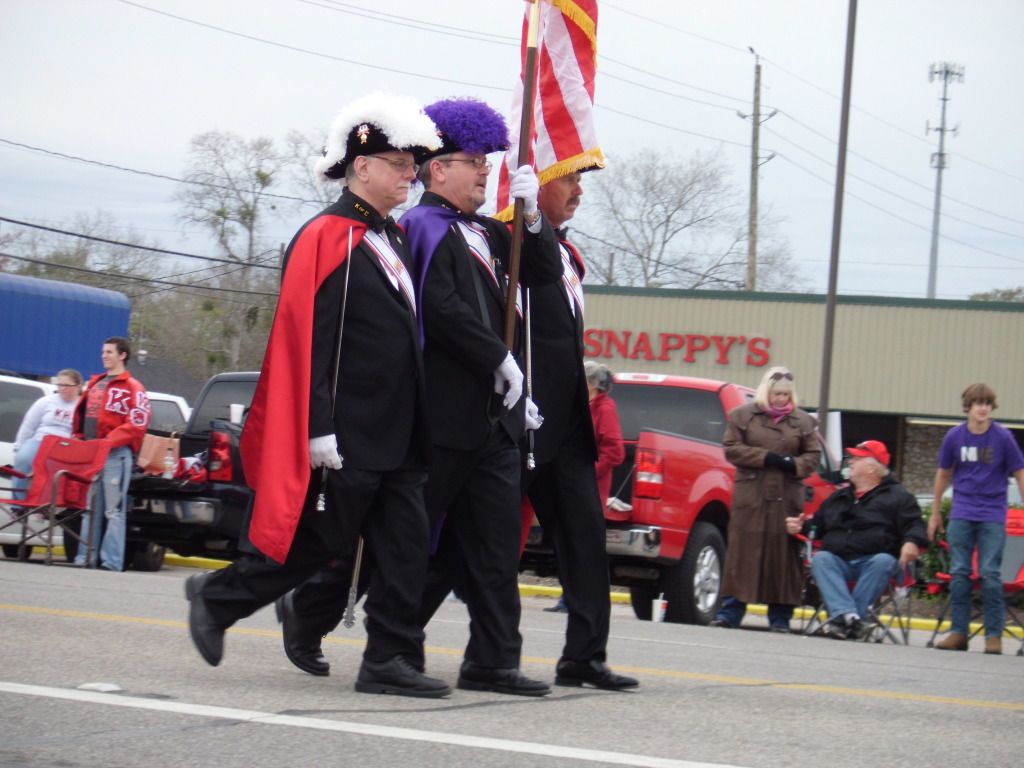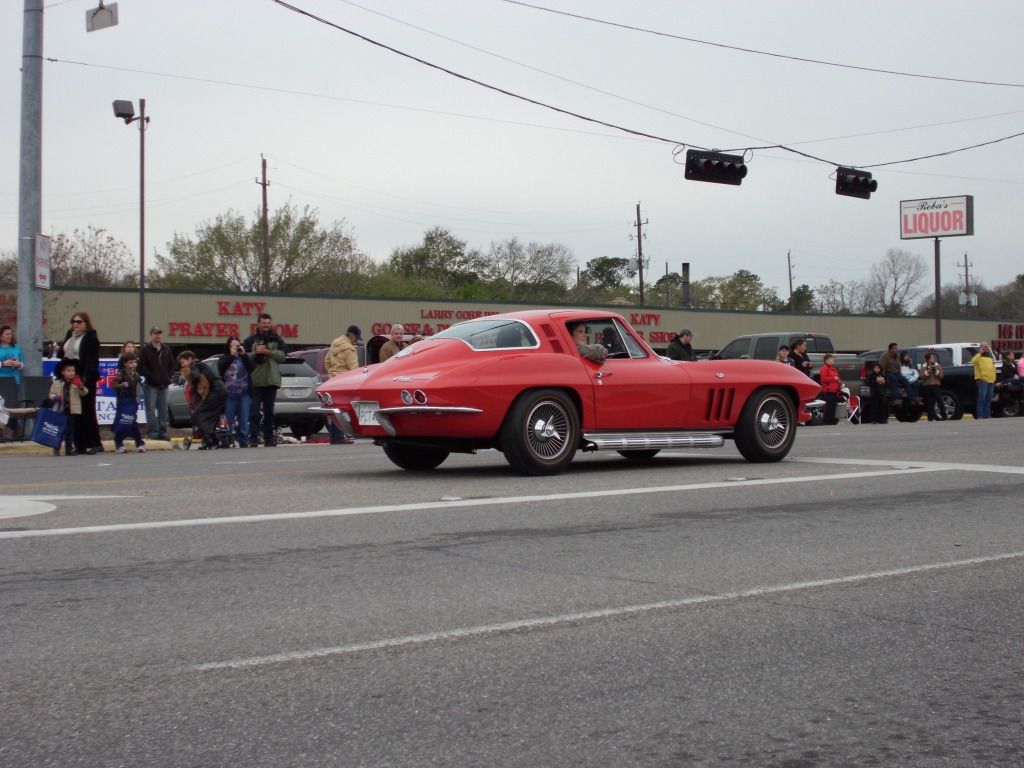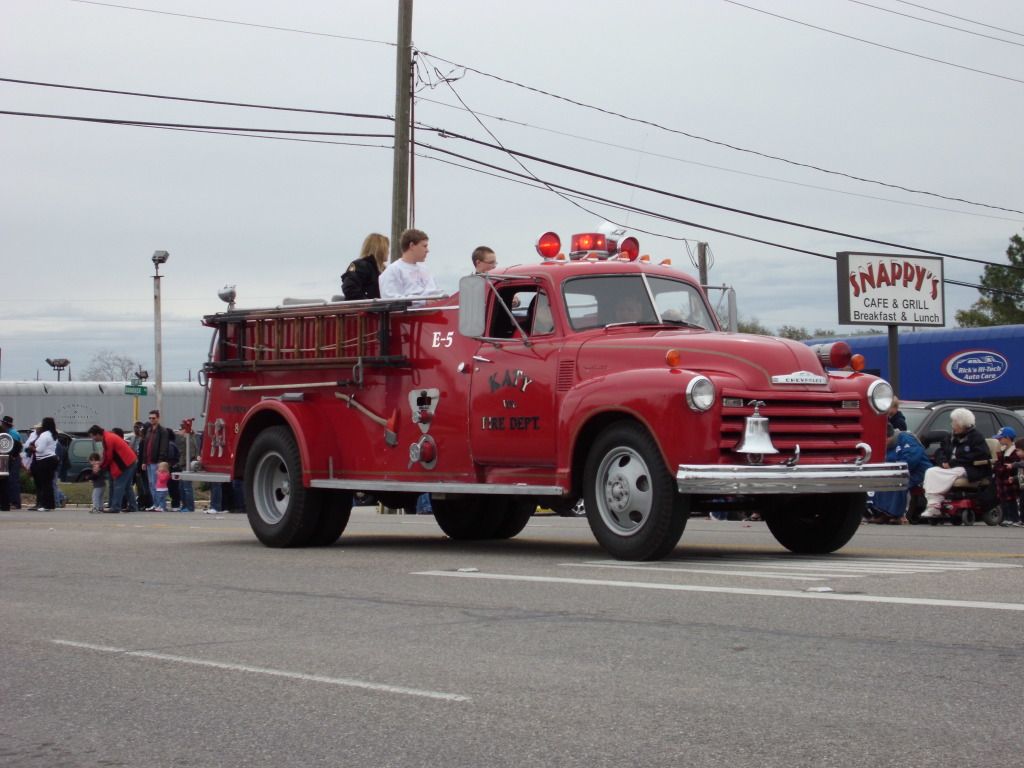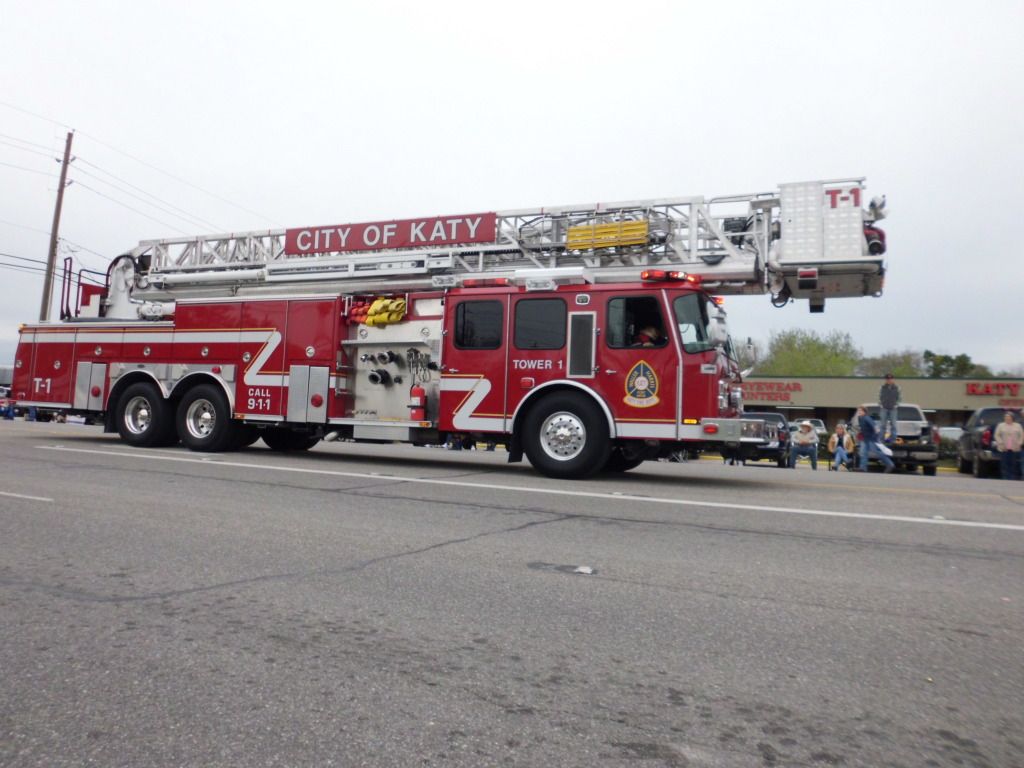 How can something so huge look like a toy?! I WANT ONE!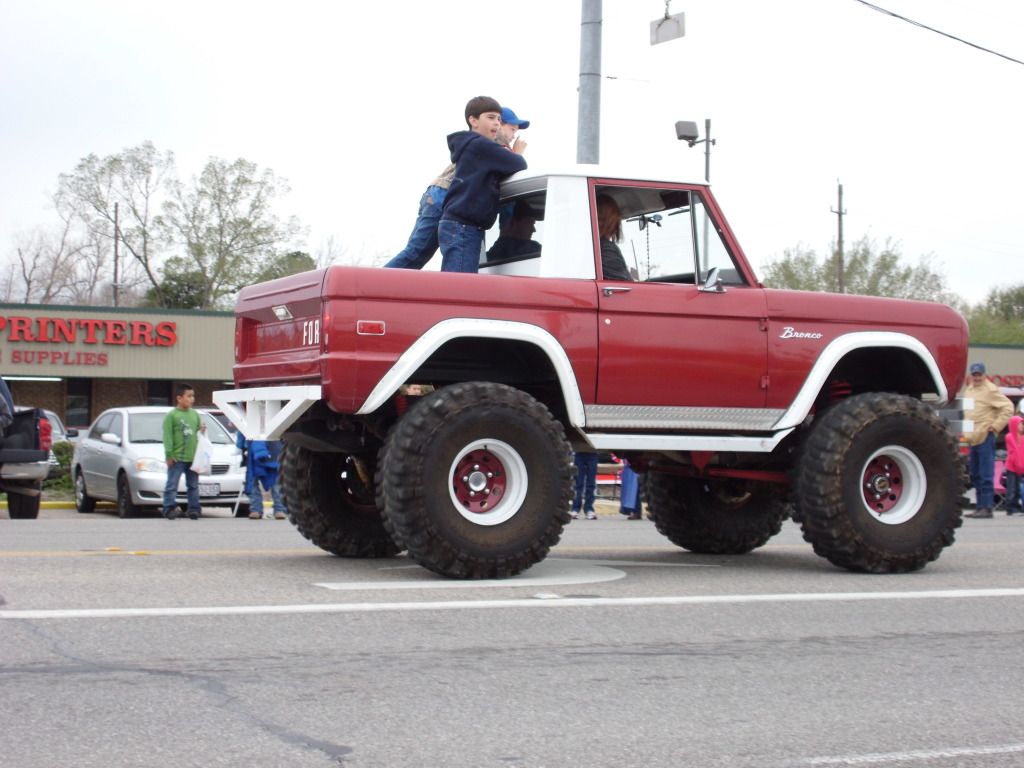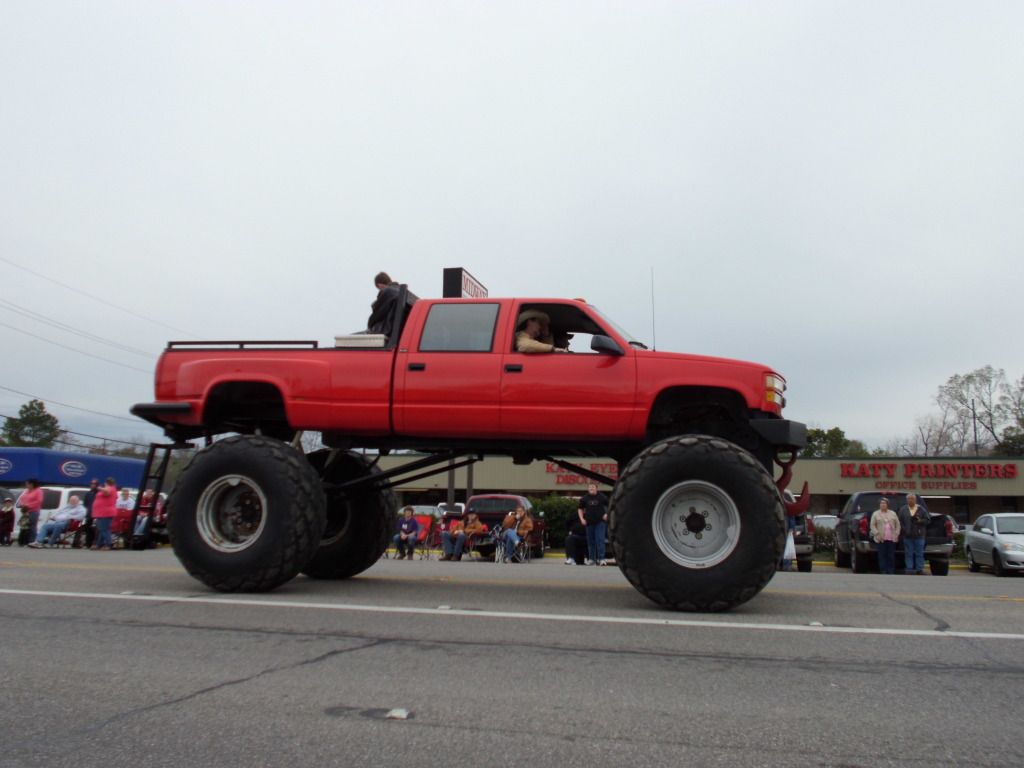 ---
Everyone in your life is meant to
be in your journey, but not all of
them are meant to stay till the end.
and more...
heck yes :) I want to go to that hair salon! ahaha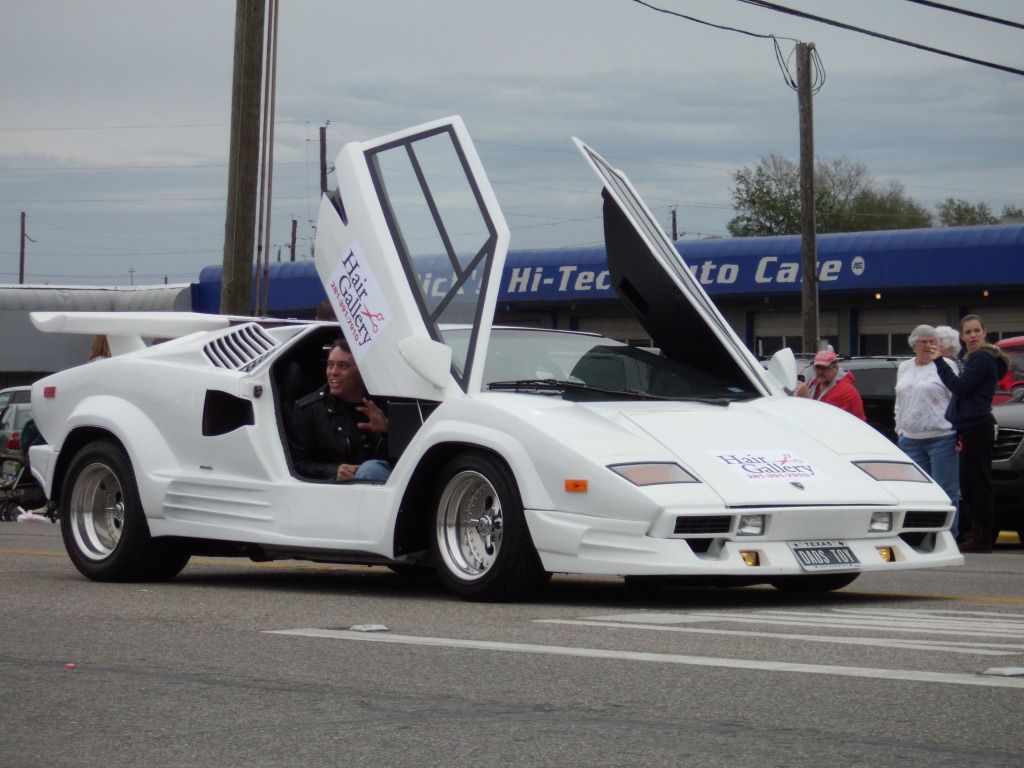 Holy towtruck, batman!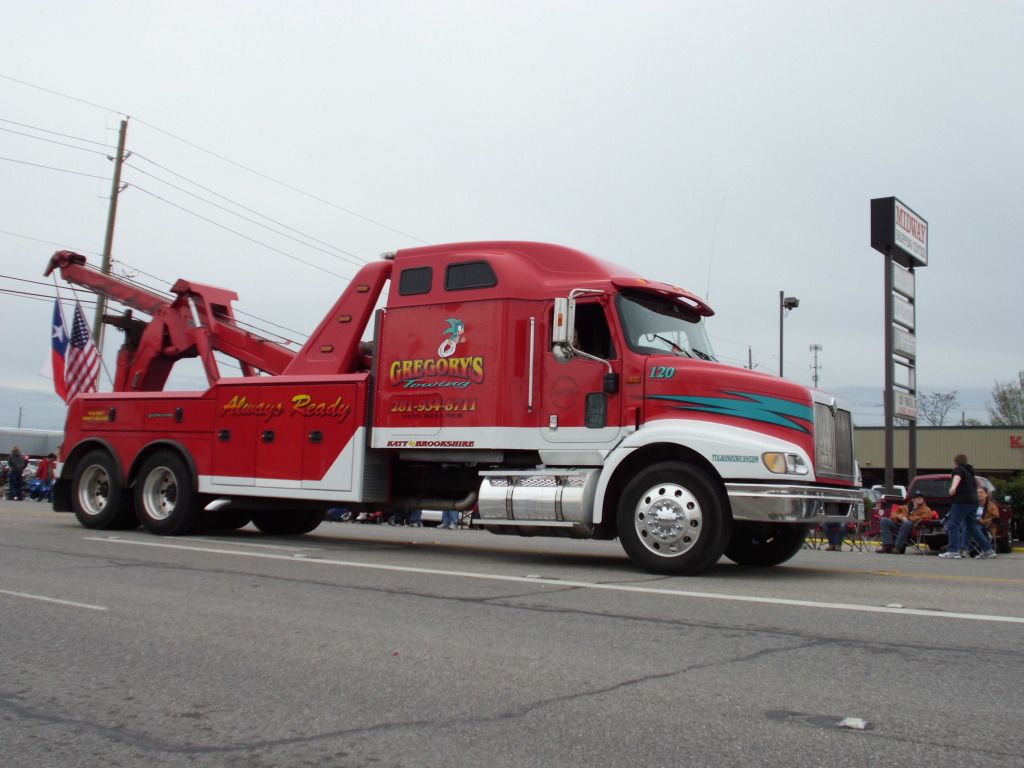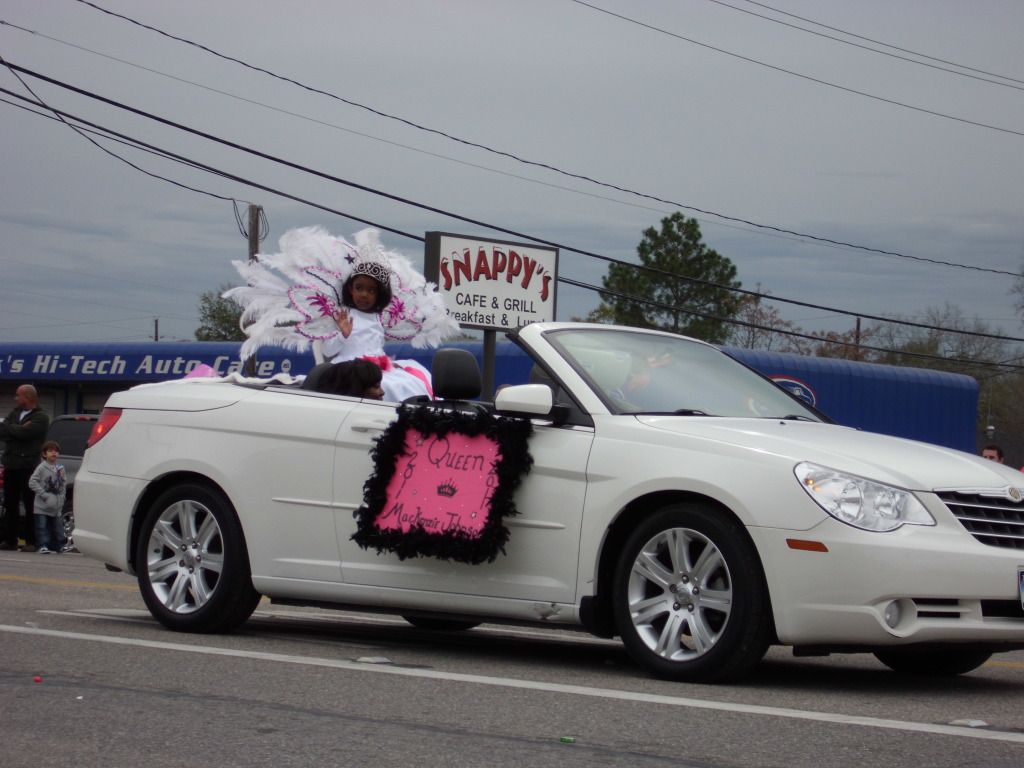 If I'd had surgery a few days earlier I could of ridden on this! DANGGG. hehe
and then my favorites... HALTER! <3 love these guys. And look at little Anthony. N'rawww. He and Bella (the white pony) are adorable together. Next year it will be Sour and I with that cart though ;)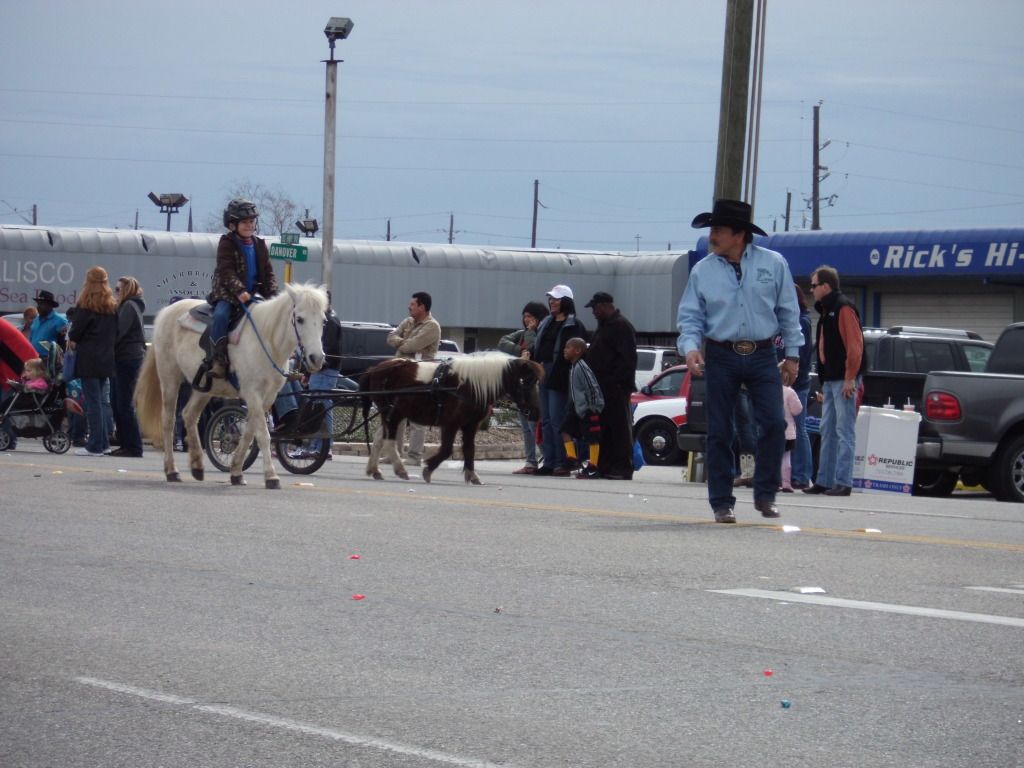 These next few pictures aren't focused at all because I was too busy talking to and waving at all of my friends XD accidentally cut off Shaniah's head in this one...
'Woah, guys look! Its Allyson! No really, it is! Look!'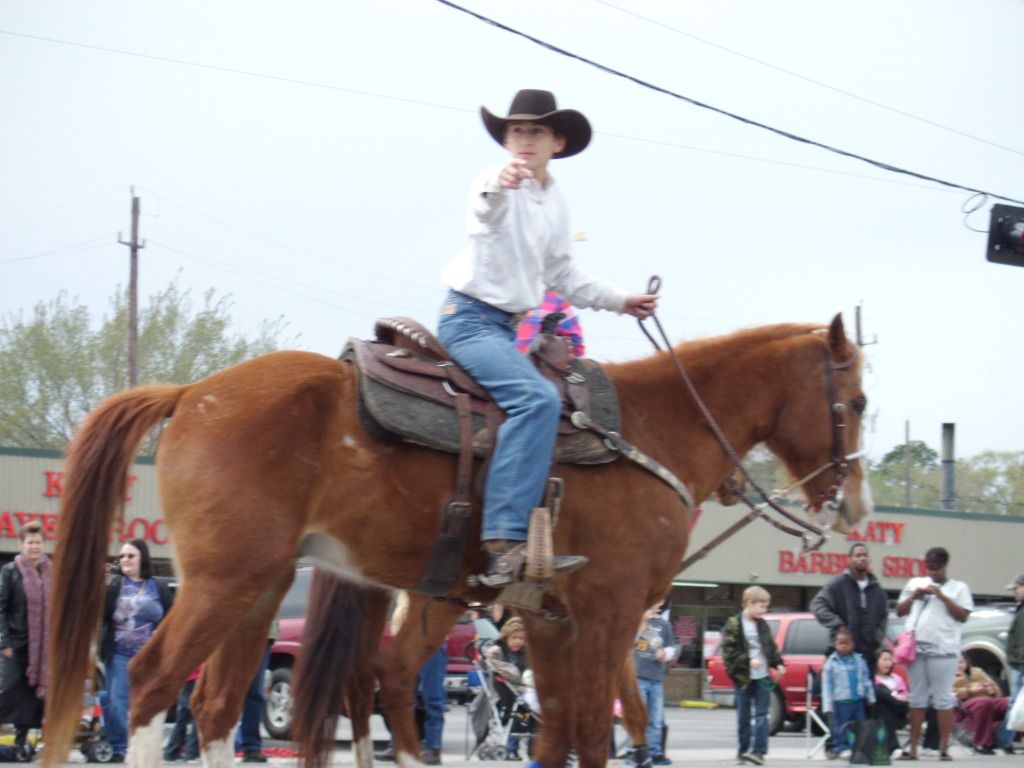 being the beastly little cowboy that he is xD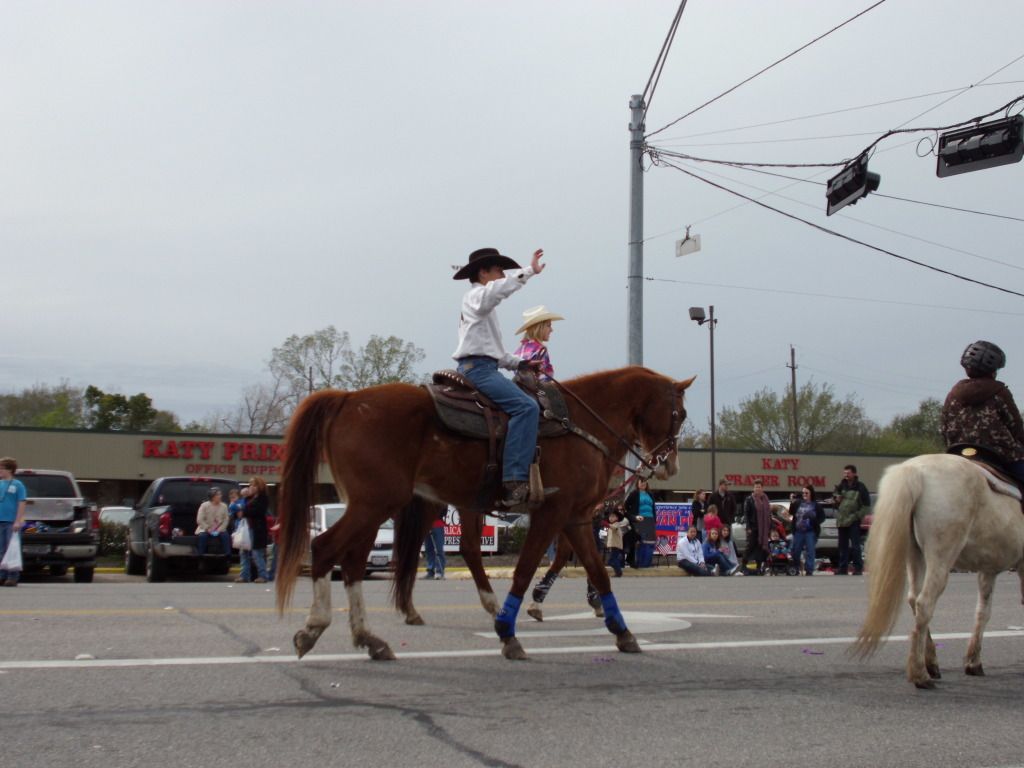 Little Robin and his handler coming along for the walk in the parade. Next year he'll be ridden in it, so we wanted him to get familiar with things...quite obviously it didn't faze him at all and he came right up for a kiss when he saw me. Silly, fat little guy :P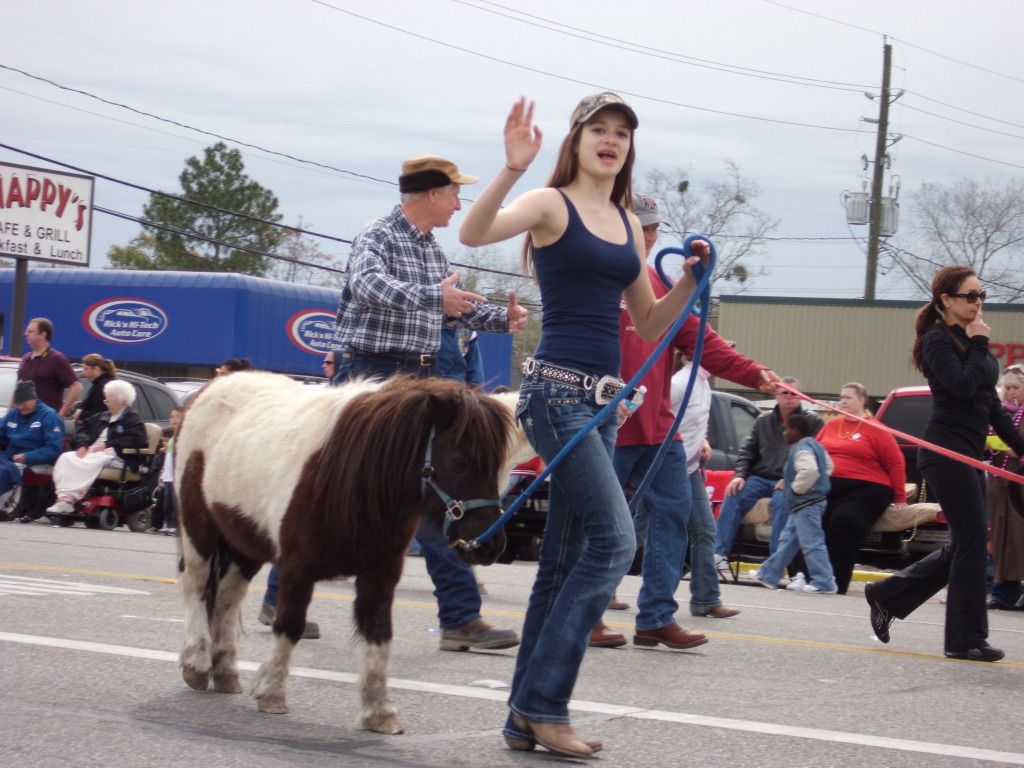 And then some riders that were from another farm. I have to say, I enjoy looking at off of the different training aids and such that people use on their horses during the parade because it just shows me what the 'norm' is right now and how its affecting the animals...but my gosh did these guys annoy me. I ended up having to move away for a bit to keep my temper in check.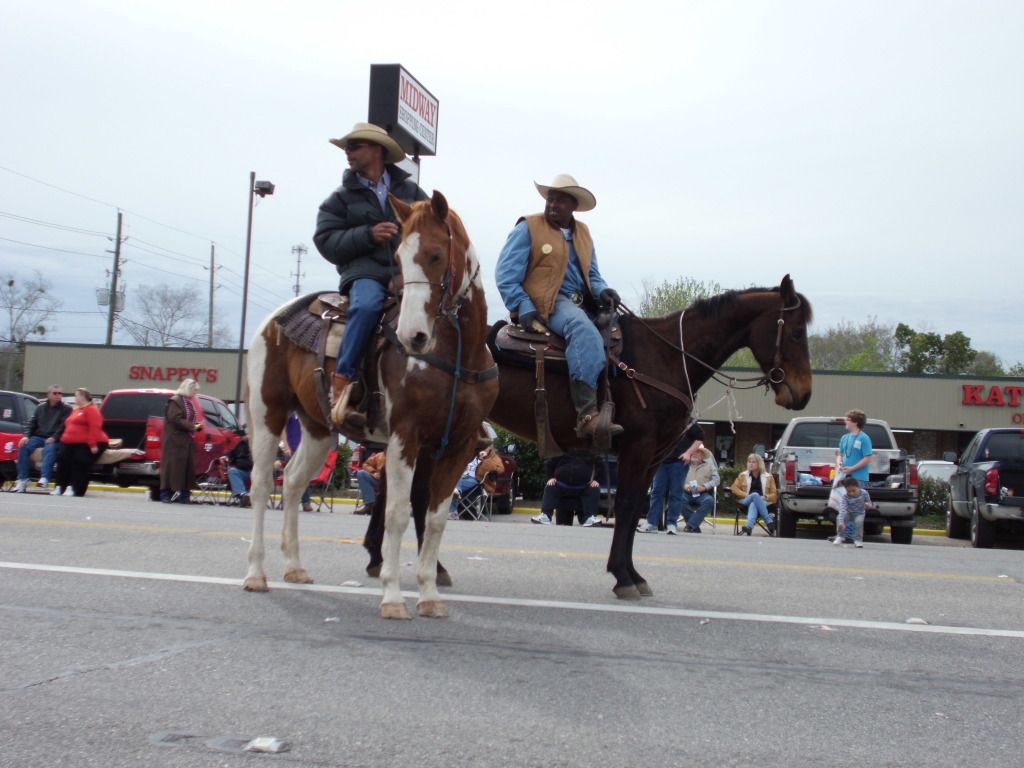 This gelding reared twice in the minute that they stopped beside us. And I can't for the life of me figure out what the heck they have in his mouth. It looked like a less than 1/4 inch piece of curved wire and then a crude wire tiedown on his face, but I really have no idea. I'm just glad that they appeared to get down the road without killing anyone. I know we shouldn't judge, but I honestly was afraid that someone was going to get hurt! Especially with them being right behind our disabled kids.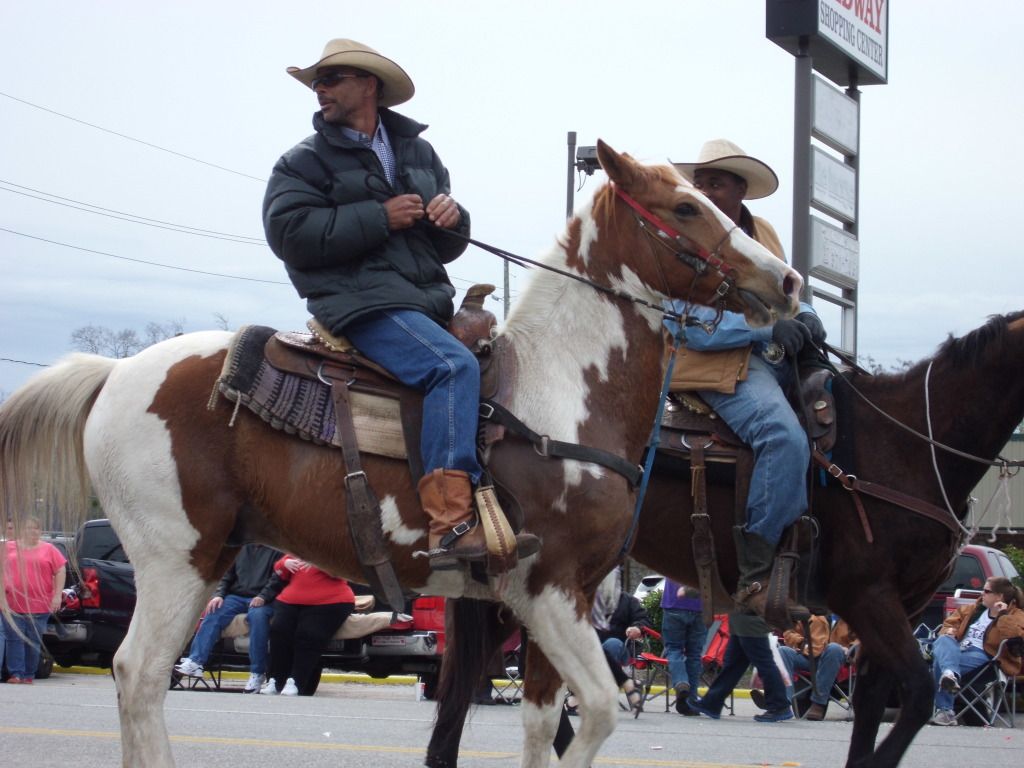 but THIS....is what I come to the parade for. How adorable!!!
I was sure that this horse was going to fall over at any second.
thanks for looking guys ;D I had fun!
---
Everyone in your life is meant to
be in your journey, but not all of
them are meant to stay till the end.
Some pretty pictures. Where is "Katy"?
There was some scary looking tack on that horse, and the ewe neck screams "Tie Down!"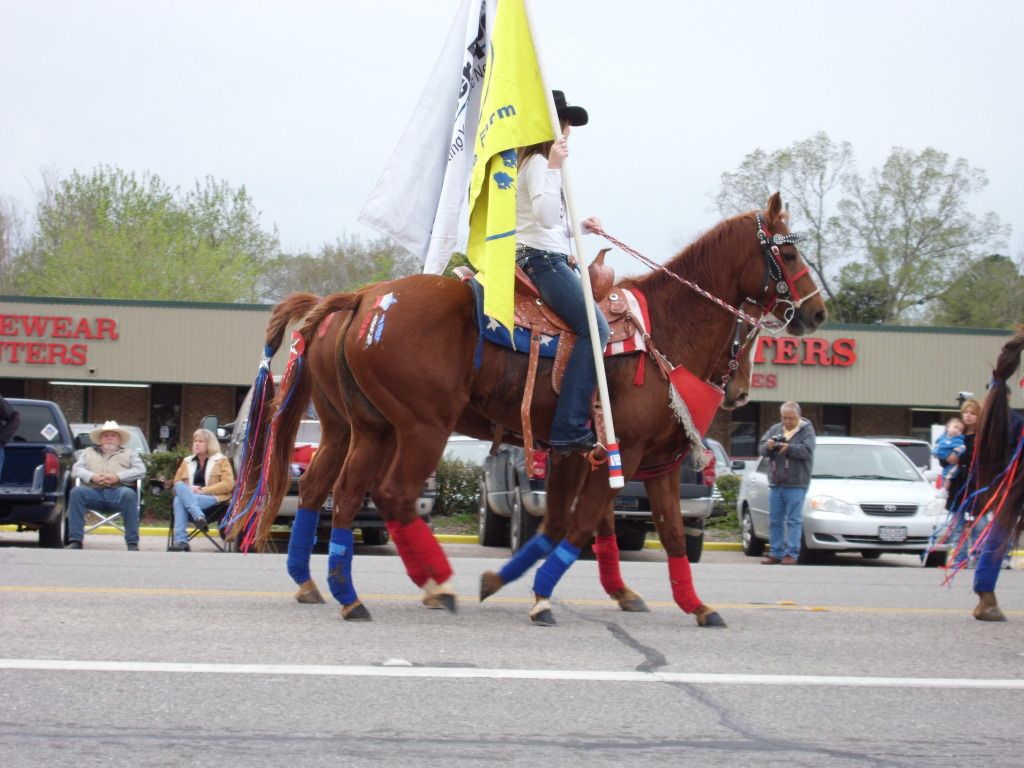 i feel so bad for that horse at the end.... Its so thin, and the saddle is rubbing at the top of its withers.This person is probably trying to be some billy bad ass with his spurs on (no im not agains spurs, but when you are using them on a horse that looks like it wont make it to the emd of the parade im worried)but did he forget he is on a horse thats probably old and looks like its going to tip over...he looks a little big for that skinny thing..not to mention the other horses right back foot. Idn how you kept your mouth shut :) sorry i know its mean but dont own a horse if this is what you are going to do to it
Ah yes, this is the perfect example of fine horsemanship, isnt it? Skinny horses, tight tie downs (though I can't really say too much about that, as one of our own had one on his horse that was far too tight) and almost all of them in twisted wires or MH's *rolls eyes* Wonder what they'd do if I came in on big old Noah with a halter.

TinyLily- Katy is a sort of 'suburb' town of Houston Texas :P as you can see all of us are totally horse savvy and don't ruin our horses with training mechanisms...

I honestly think that the chestnut would be a good looking animal without that screwed up neck. Made me sad to see something like that go to waste.

Casey02- So do I! I was holding my breath as they walked down the road, especially because he was right by the paint who was throwing tantrums (and who can blame him? His mouth must of felt like it was being torn in half). I dont think he'd be able to stay up if he was knocked.

I honestly don't know how I did either xD that's why I had to walk away for a minute. I'm pretty sure I was about to go all invalid psycho on them. Unfortunately though, living in the area that I do- this sort of this is very normal. We have very heavy mexican training influence in our town as well as high praise for most of the training mechanisms that you've seen. Actually, before joining the forum- I thought that it was all normal and correct. Thank God I found this place and I can start our horses the right way ;)

I just can't get over that mini though. SO CUTE <3
---
Everyone in your life is meant to
be in your journey, but not all of
them are meant to stay till the end.
that was the norm there?? oh my tell more people about the forum
Yeah that paint didnt look to happy in an of the pictures haha! And im not bashing spurs or tie downs in anyway because i have spurs of my own but geeze people,very cute mini btw!
Oh absolutely. Used VERY lightly for refinement, spurs are great. I have two pairs. But I doubt they were using them lightly o.o

and yes, sadly it is. Maybe I should start passing out flyers with the HF name on it XD but ofcourse, that might flood this place with haters ;)
---
Everyone in your life is meant to
be in your journey, but not all of
them are meant to stay till the end.
I think the red 'Vette and the nommy pooper scoopers were my favorite.
---
Do not tell me I can't...because I will
show
you that I can.
I've gotta go with that old monster-sized truck as my favorite. I can just see it now... driving up to Walmart for some eggs or something with people going 'oh man, there must be a TOUGH guy in that one' then little old 4'11 me jumping out... it'd be priceless.
---
Everyone in your life is meant to
be in your journey, but not all of
them are meant to stay till the end.