When its Really, REALLY Cold...
---
Go riding! The other day it was -23 celcius, but we were all sick of being stuck inside during the cold snap, so we took the the thoroughbreds (and arabian) out for a snowy ride across a farmers feild. Of course the dogs came too;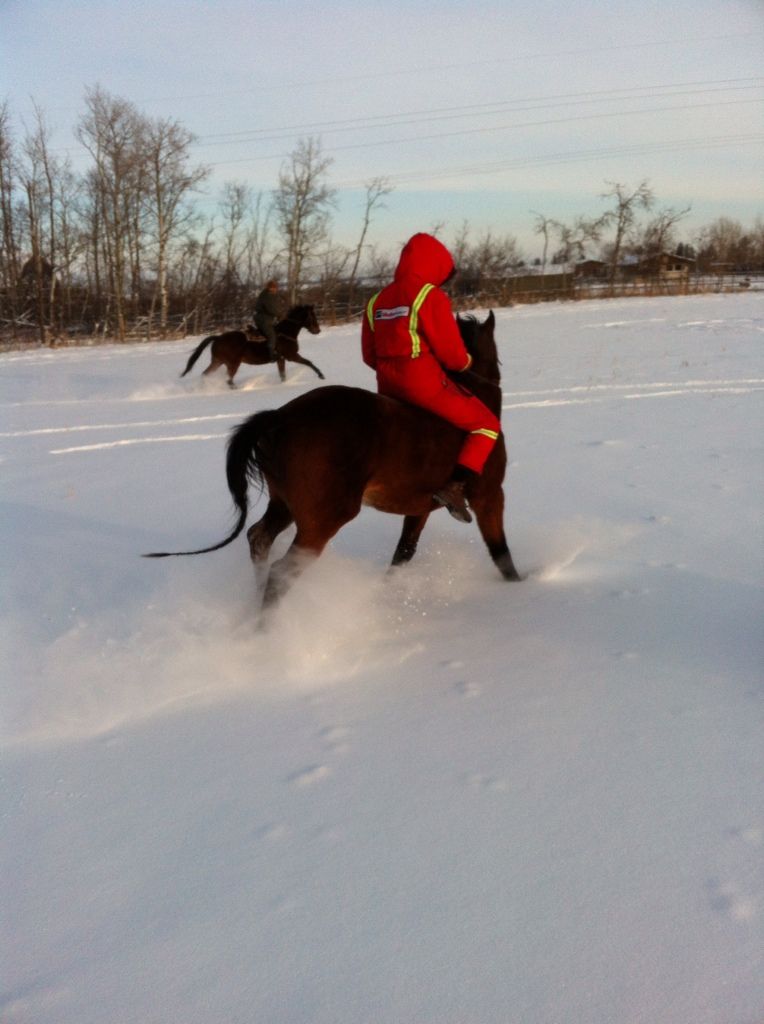 Great pictures! I love riding in the snow.
Not sure how I'd feel about -23 celsius though. Haha.
---
<3 Dallas, Dakota, and Shaymus <3
RIP Shaymus 8/16/13
that looks like alot of fun! i love snow rides! i look forward to them all year :)
---
Beauty is not diminished by those who refuse to see, hear,feel or in any way sense it. If you refuse to see beauty its you who is weakened.
The dog looks like a seal! Looks fun. Hopefully going snow riding Monday.
---
You just have to see your distance...you don't have to like it.
I love the pictures, the dog is ready for war haha
Showing
Join Date: Jun 2011
Location: Cariboo, British Columbia
Posts: 11,951
• Horses:
3
You are braver than me, -23C, nope! However I do go skiing at -40C but there is a warm lodge at the end of every run!
Posted via Mobile Device