When you can't be bothered to deliver your own foal
---
Then just baby sit someone elses, :(
Honest this is my baby
Look isn't he smart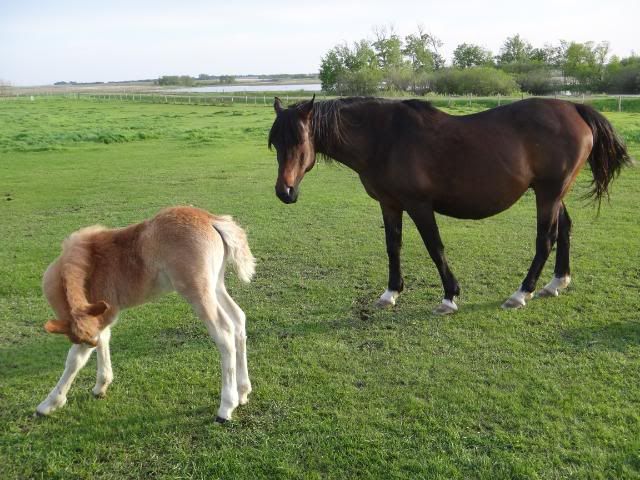 OK so don't believe me, I'll just take MY son and leave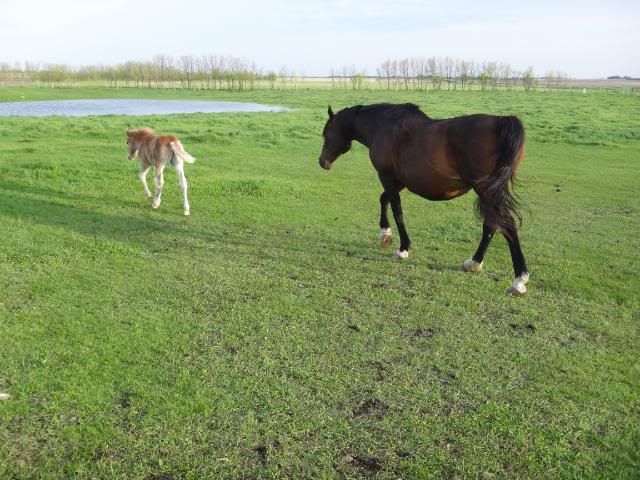 Green Broke
Join Date: Jun 2009
Location: Was in Ocala, Fl Now In West Union SC!
Posts: 3,175
• Horses:
1
oh dear. :P
---
My name is now my horses on a dor not my horse sonador
I think she's convinced she
already
delivered and that's her foal
---
There is something about riding down the street on a prancing horse that makes you feel like something, even when you ain't a thing. ~ Will Rogers
LOL! She isn't lacking maternal instinct is she? ;)
Posted via Mobile Device
LOL, remember this girl raised an orphan alongside her own colt last year, she is a great momma.
I can't believe how quickly Destiny has started leaving her baby with a sitter, the rosy new born baby feeling has sure warn off
Oh my gosh, that is the most adorable thing I have ever seen!!! she is soooo sweet! adorable! I want a foal! I miss raising babies!
Hahahaha That's great! I chortled out loud.
---
Fabio - 13 year old Arabian/Lipizzan gelding

~
Rest peacefully, Lacey.