Wow, he looks VERY Fjordy for only being 1/2! :) He is very cute, and good luck at the show! I'd love to do eventing with mine someday. Right now our goal is the Arizona CDE next March (Combined Driving Event), which is driving's version of eventing :)

I luff Fjords, have one myself :)
Ok, if you insist ;) Here's Harrison Fjord :) (reg name Karl Johan)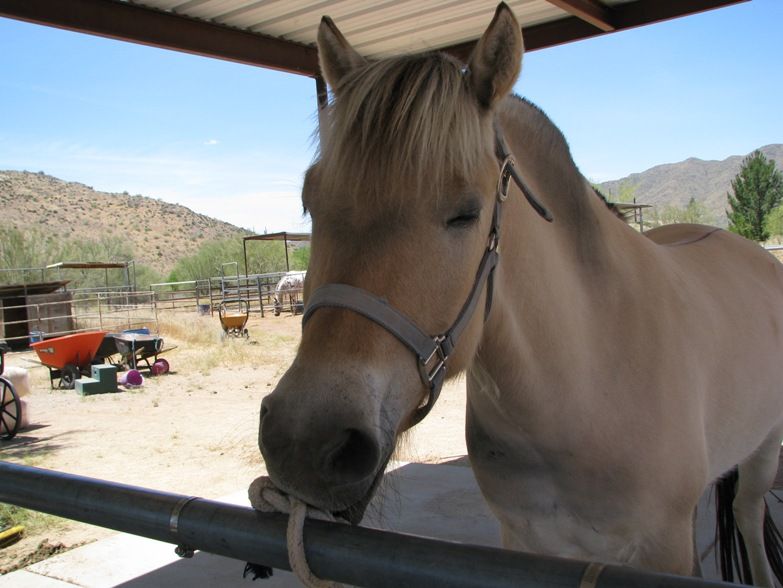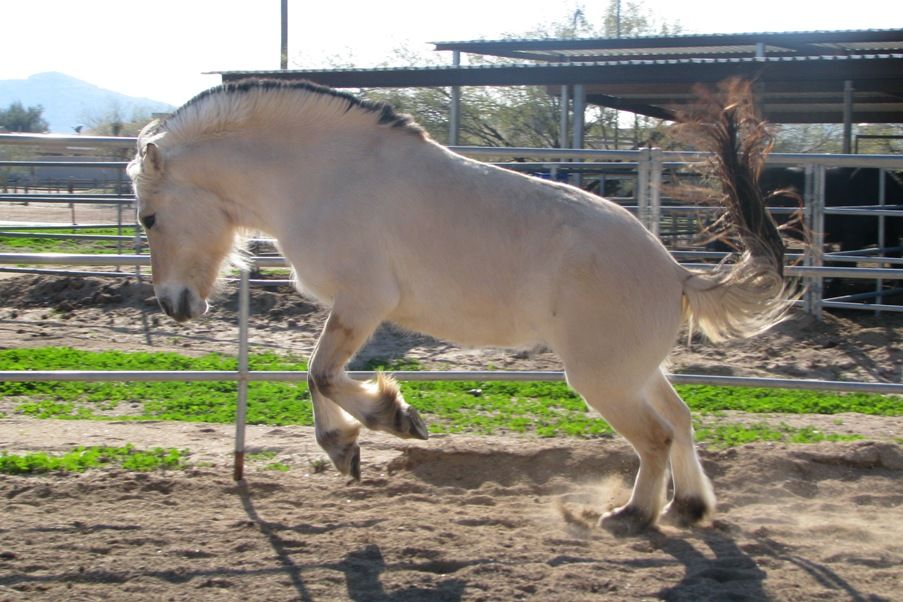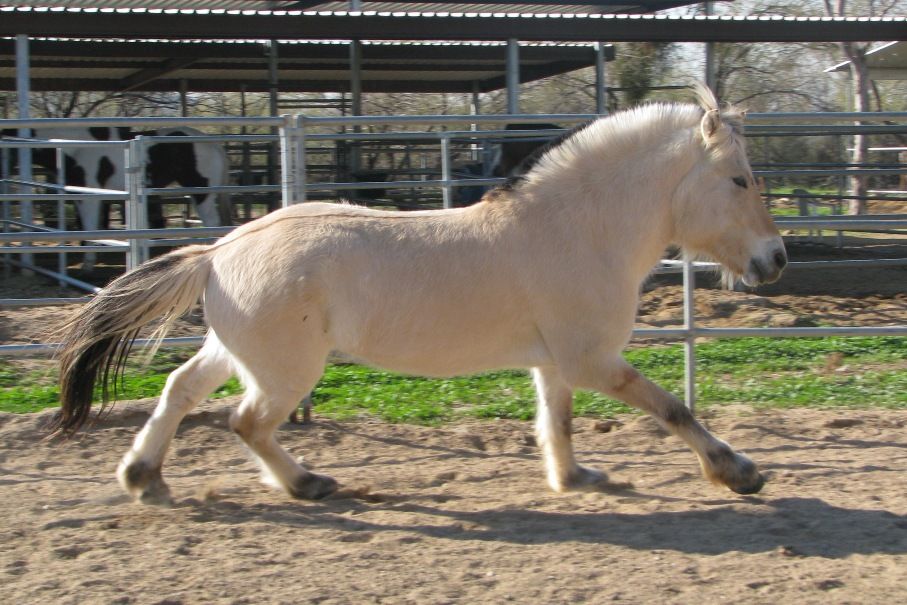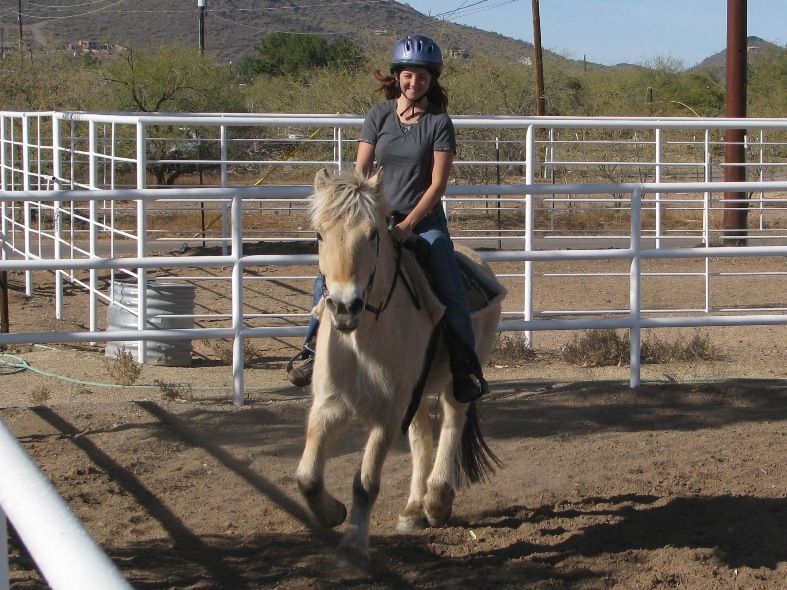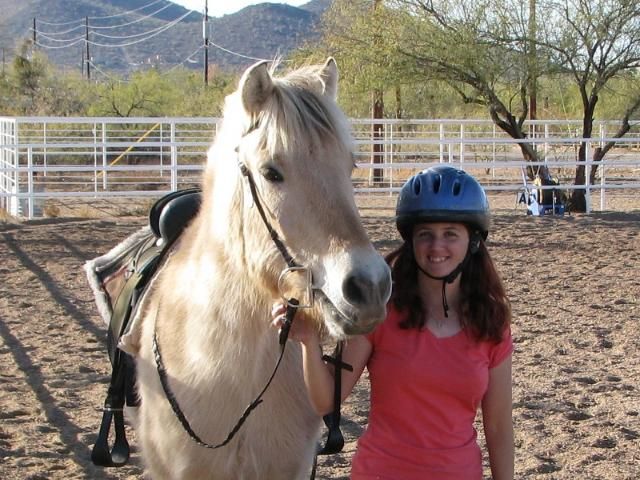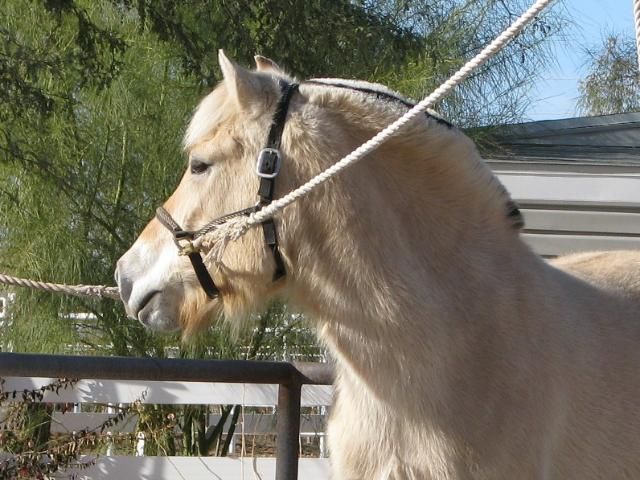 These two pics were on his sale ad, just soo cute!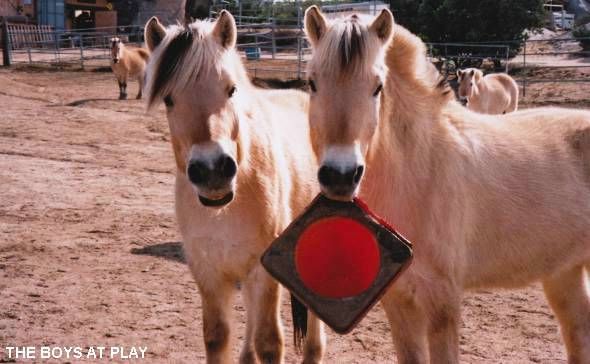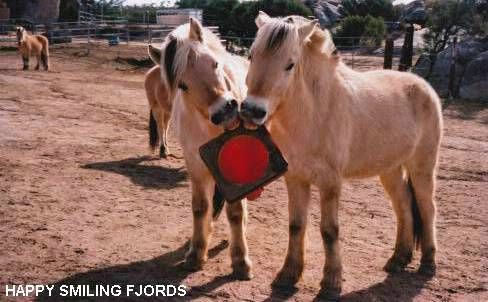 This one also was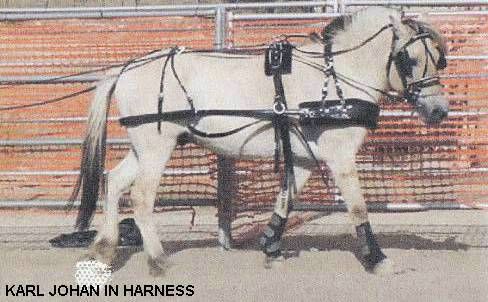 He drives and rides, but was SOOO green that he's with my trainer right now. After some time in the saddle she'll start driving him, then I will get to drive him for the first time :) I just got him this past Jan so haven't had him long. He's super sweet and adorable :) Iv'e wanted a Fjord for YEARS and almost bought one MANY times, so finally decided I was going to go for it :)
Fjords are so cool. Luv the pics.:)
---
So in lies the madness, the pursuit of the impossible in the face of the complete assurance that you will fail, and yet still you chase.
Omg!!! The show went AMAZING. There were 30 people in pre-entry including me. You'll never guess what place we got. 7th!!!! It was his and mines very very very first event ever in both our lives and we got 7th! Beat 2 of my friends and just barely lost to another one. I got lots of pics. My one friend went from 17th place to 5th place jsut cause of her cross-country.
With his bun for dressage. We wanted to look professional.
Dressage. We got a 63.5% on it and was in 9th place.
More dressage. I'm impressed with my position but should have pushed my heels down.
Cross-country. We came in over the 5 minutes allowed but I had thought we were going fast. :)
Ready to go home. The Morgan with the blanket is Matty and the Thoroughbred behind Ben is Brass
Getting my ribbon!!!!
One of my favorite breeds since I was a child. I love them!
---
Cocoa - 32 yr old QH, Cherokee - 8 yr old TWH & Toby - 16 yr old QH
R.I.P. Cocoa 4/13/78 - 2/9/11
Congrats on a great show! :)
Similar Threads
Thread
Thread Starter
Forum
Replies
Last Post
Fjord Cut for Idiots

Brighteyes

Horse Grooming

8

11-08-2010

09:17 PM

Fjord for sale

BarnDiva

Horses for Sale

1

05-14-2010

02:39 PM

Harrison Fjord

CheyAut

Horse Pictures

17

01-25-2010

02:18 AM

My Fjord

FjordFan

Horse Pictures

3

05-31-2009

12:30 PM

Fjord Manes

Whipple

Horse Grooming

5

02-05-2009

01:45 PM