Who's afraid of tarps and plastic bags?
---
Apparently not my guy. He couldn't care less...lol
I thought I'd try something fun and give him a break from riding (or maybe I'm just being lazy today haha) and work on some desensitization. I was kind of hoping that the plastic bag would be a challenge so we'd have something fun to work on for the day, but he let me rub it all over his body and face. I waved it around and crinkled it and he just stood there looking at me like I was a crazy woman. So then I draped it over his ear and he just stood there as it flapped in the wind across his face...he's officially boring.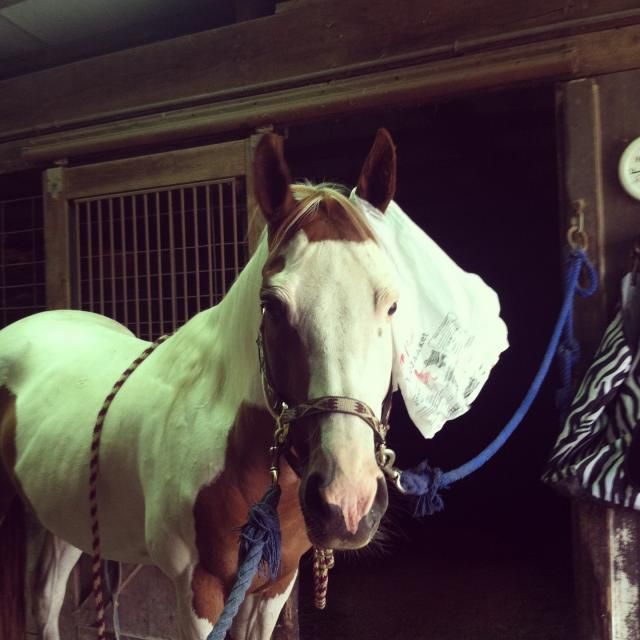 He also walked over the tarp and let me wrap it around him and he even walked around with it draped over him.
Sorry about the editing...they're from my instagram account and I dont have the originals saved.