Willow
---
I finally decided to name my new girl Willow! She's such a sweet heart and is really laid back so its a good name for her! Here are some new pictures of her! She's loving her new nice stall and yummy food!!
feel free to critique her if you want to. Her feet look alot better but are going to take quite awhile before there good.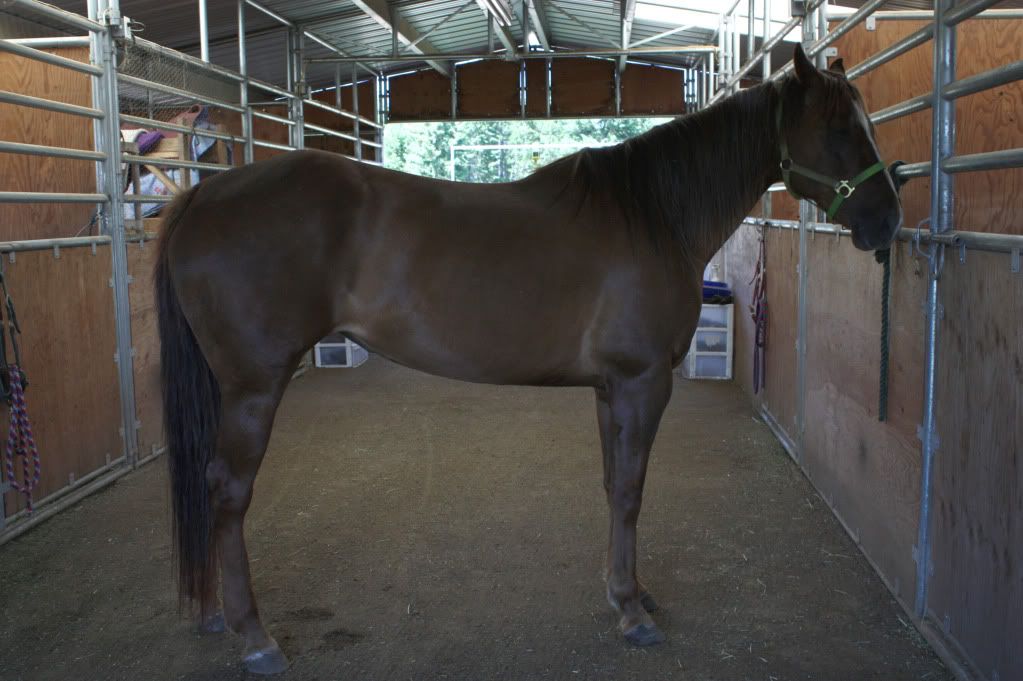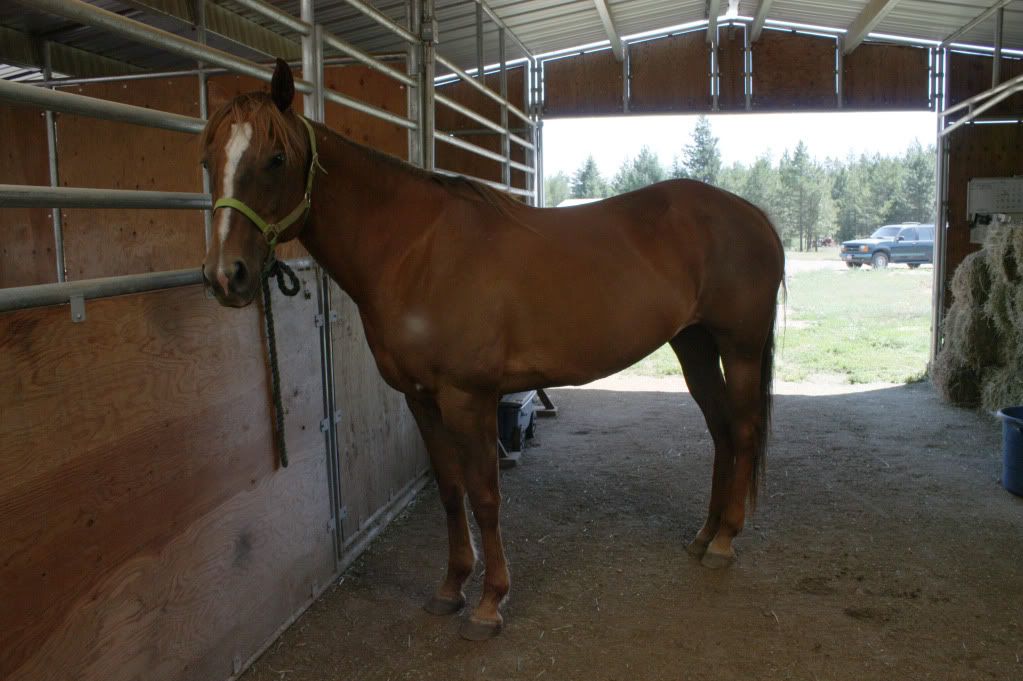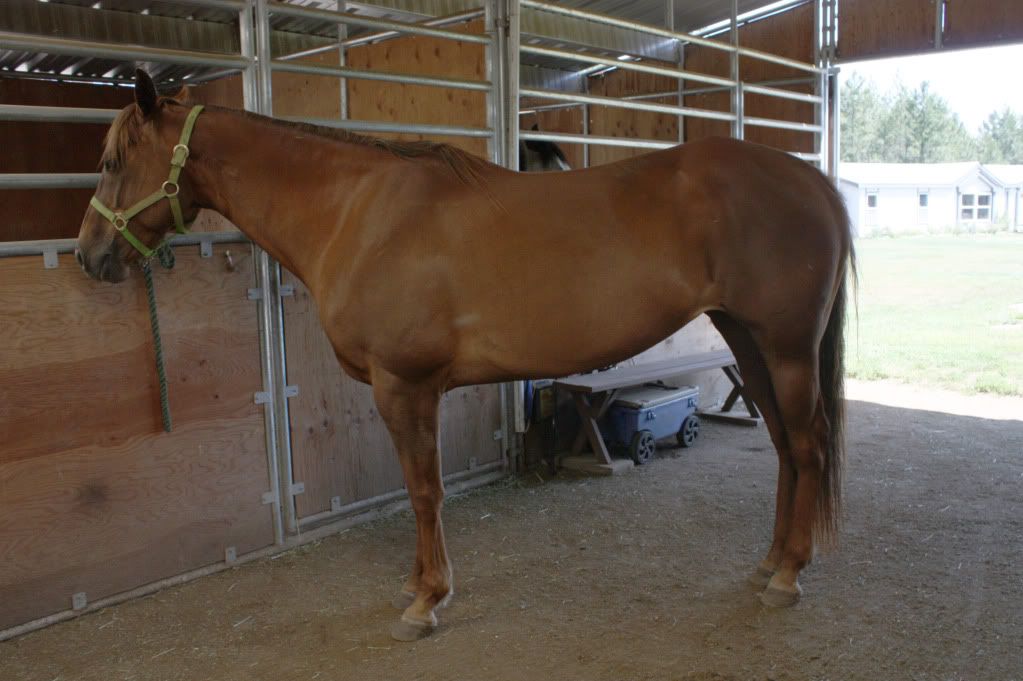 The cracked hoof, sorry its kinda dark.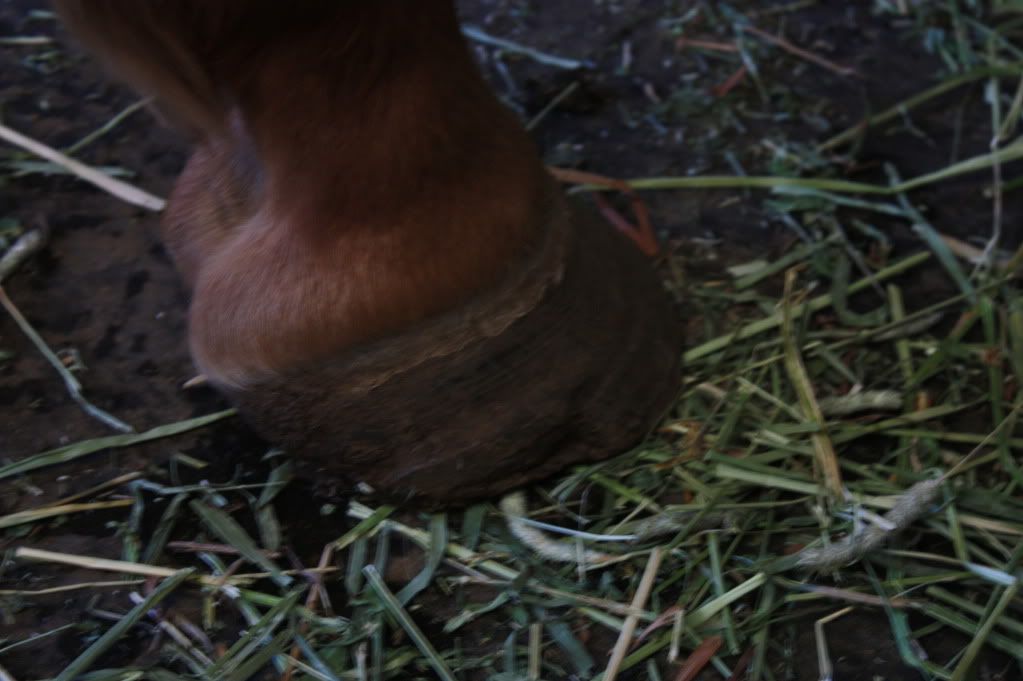 Wow, she looks really happy and much more comfortable already. Her feet look amazing compared to what they were.
Great job and keep up the good work.
---
Always remember that feeling of looking at a big, open country over the ears of a good horse, seeing a new trail unwind ahead of you, and that ever-spectacular view from the top of the ridge!!! Follow my training blog:
http://robertsontraining.blogspot.com/
Green Broke
Join Date: Apr 2009
Location: Queensland, Australia.
Posts: 4,488
• Horses:
1
She looks so cute. I love the name Willow it is so cute! She is adorable. How old is she?
---
Sir Success. Eventer.
2000 - 2013,

She is gorgeous! I love the closeups of her face!
Quote:
She looks so cute. I love the name Willow it is so cute! She is adorable. How old is she?
she's 8 years old.
Pretty girl!
Looks like you're doing a fab job with her. :)
She has such a sweet look about her.
Here are some new pics of her! I gave her a bath today! she seamed to really like it, or maybe she was to preoccupied with eating grass? lol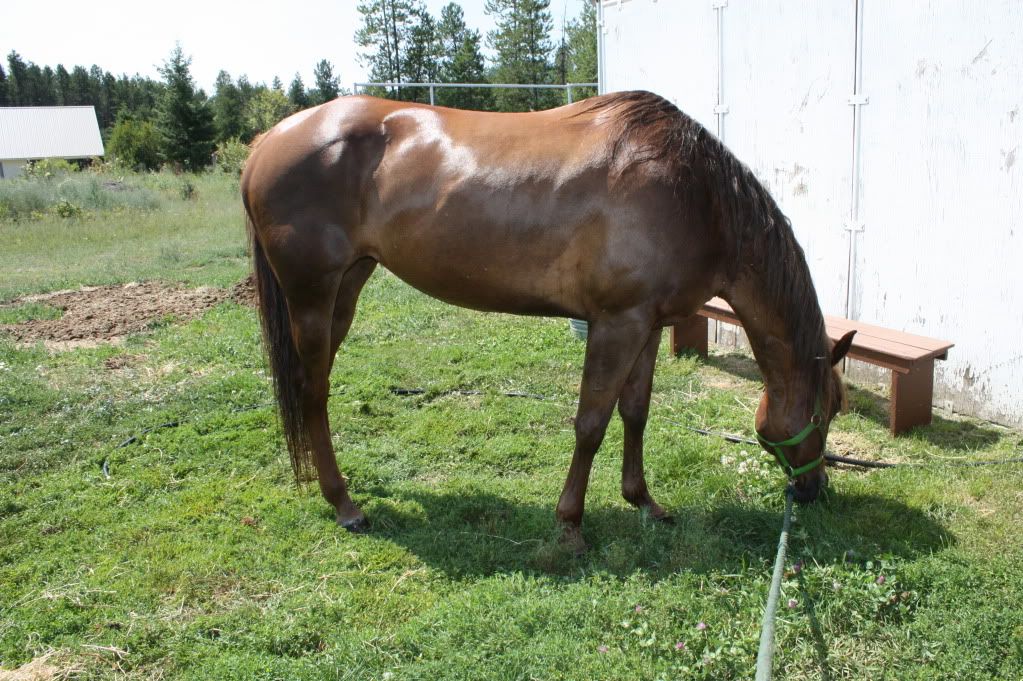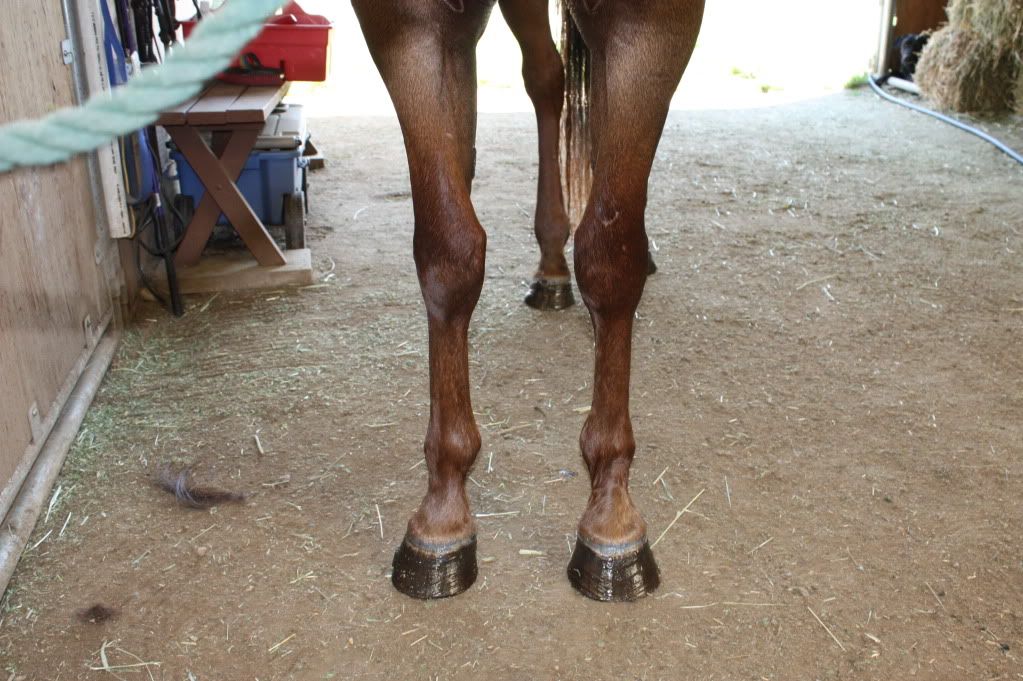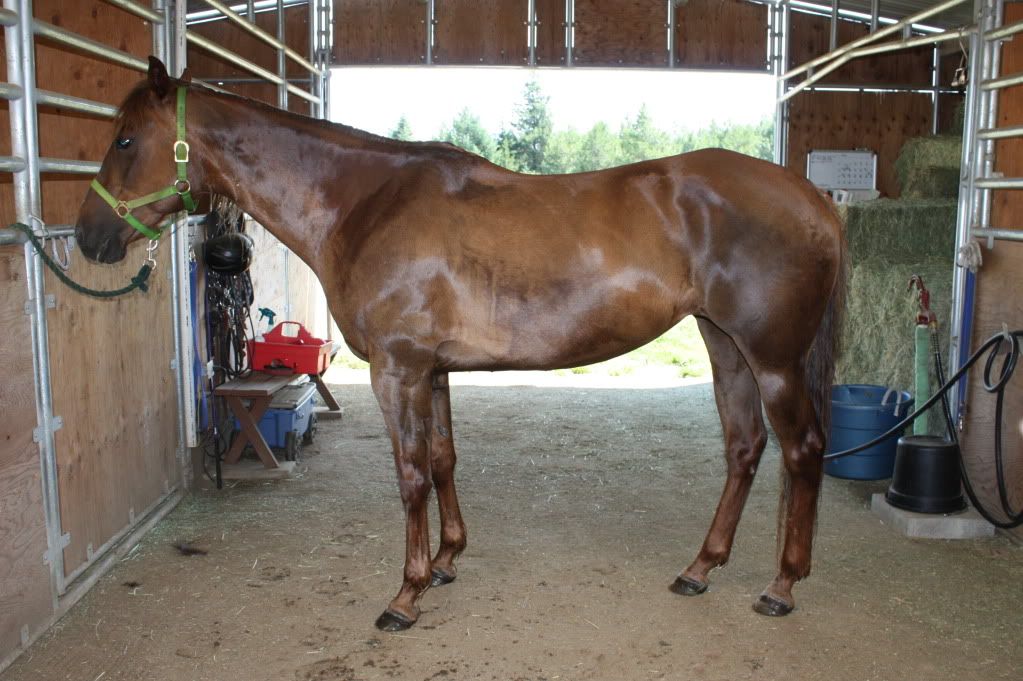 She's lookin absolutely amazing. I've always wanted to name a horse willow, my cousins have two, one named pine ( shes a docs pine bar horse) and another one named red oak.
---
"A good rider can hear his horse speak to him. A great rider can hear his horse whisper."
She is looking awesome! And she looks like she is a happy horse. =]

Willow is a very fitting name for her, too.
---
Red Money Maker (Red) - 2004 Sorrel QH Gelding
Similar Threads
Thread
Thread Starter
Forum
Replies
Last Post
critique willow

english_rider144

Horse Riding Critique

13

05-27-2009

01:11 AM

**Ellie and Willow**

meggymoo

Horse Pictures

14

12-02-2007

09:00 AM

Meg and Willow

meggymoo

Member Journals

30

09-11-2007

11:55 AM

Willow

meggymoo

Horse Riding Critique

8

04-02-2007

03:07 AM

My little guy, Willow!!

meggymoo

Horse Pictures

3

03-21-2007

05:11 AM