Willow and Jordan
---
My brother came to visit from Oregon and brought my niece Jordan with him, she has been wanting to come see the horses since she was 2 but her mom wouldn't let her come out tell now, she has never seen a real horse and was super excited, after she told everyone she got to ride willow and got to give her a bath and feed her, lol! My brother says she hasn't stopped talking about it and can't wait to come out again, she now told me when she grows up she wants to be a doctor/cowgirl! lol!! Anyway, hope you guys like the pictures!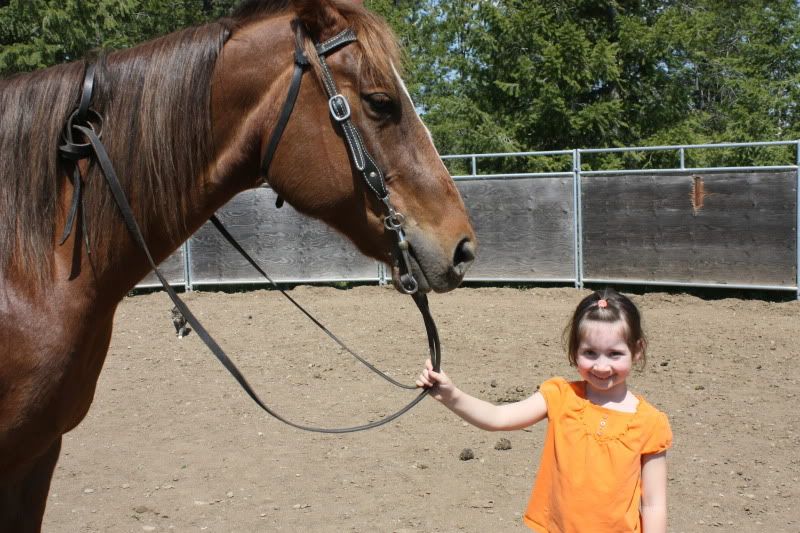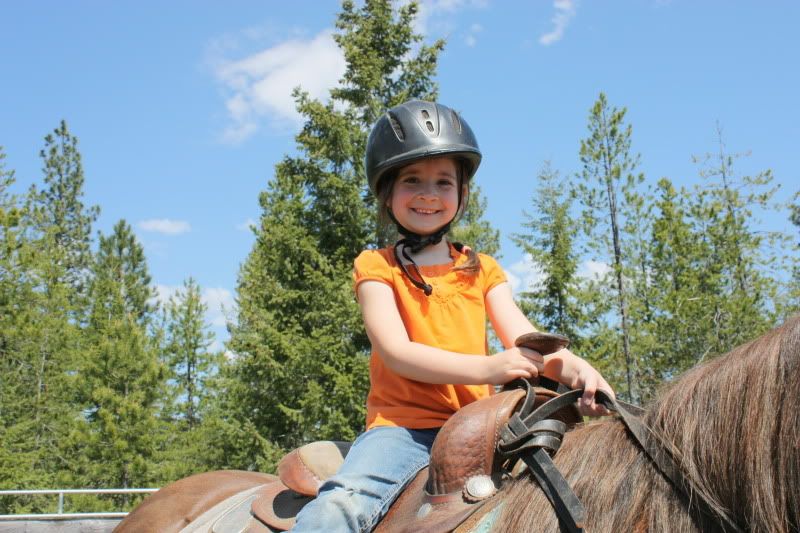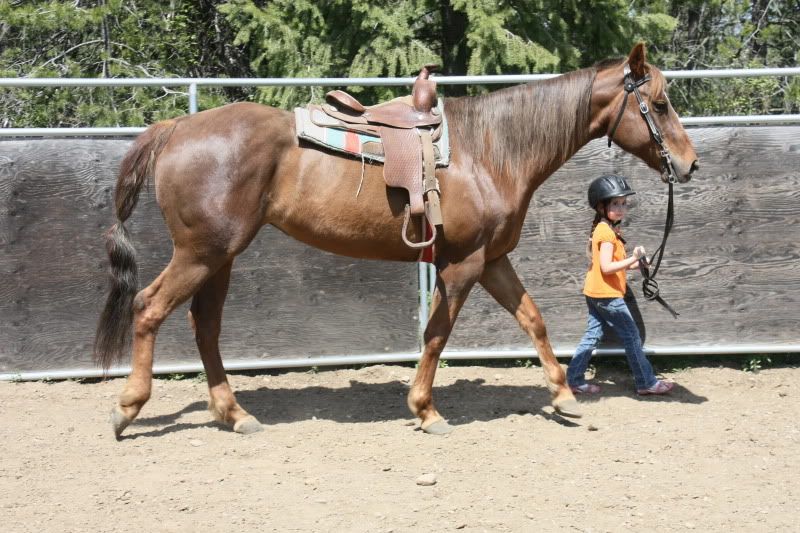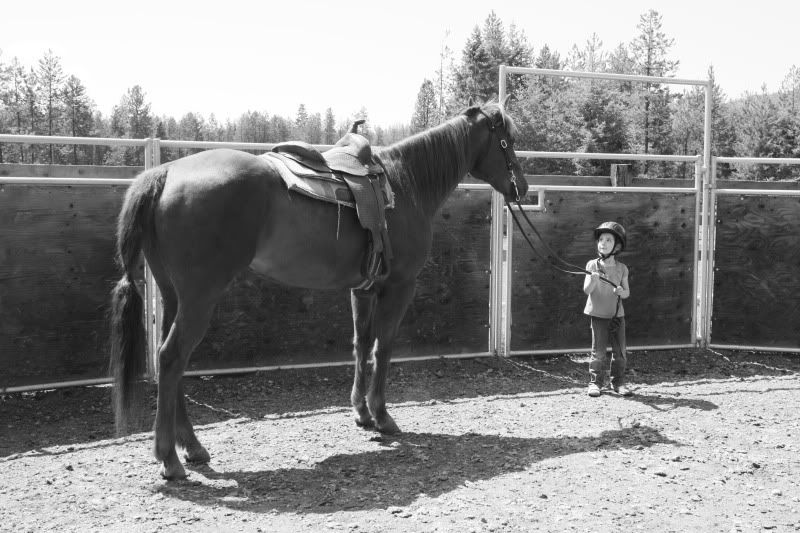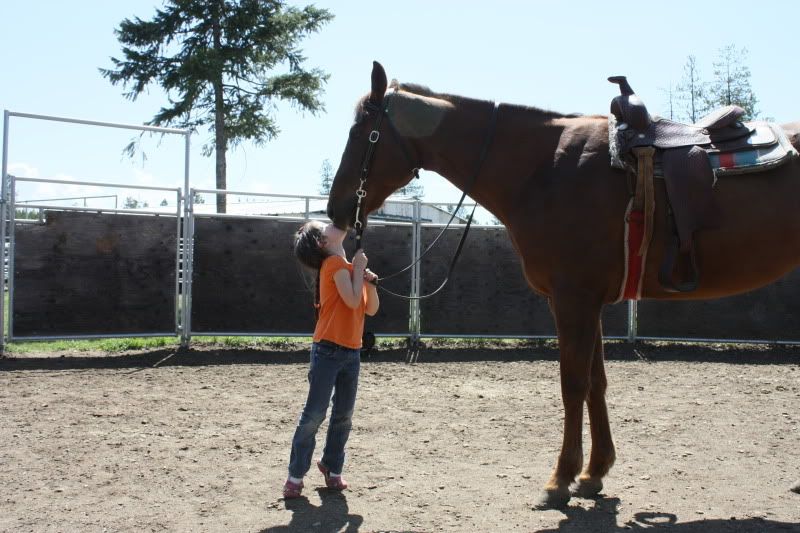 I foresee a horse in their future!
---
I've got a lovely bunch of Neuticals,
There they are all standing in a row
Big ones, small ones, some as big as your head
Quote:
I foresee a horse in their future!
Maybe, lol! I'm sure Jordan would love one, but her mom isn't all that crazy about horses.
Awww! That's so cute! Willow looks like she is just soaking up all that attention. Your niece is adorable too. She can come ride Lacey if she wants!
---
Fabio - 13 year old Arabian/Lipizzan gelding

~
Rest peacefully, Lacey.

This is how it all starts. One little ride around the arena & your hooked for life. Your niece is adorable.
---
So in lies the madness, the pursuit of the impossible in the face of the complete assurance that you will fail, and yet still you chase.
aww that is soo cute. she wil defineatly be hooked to the horses ;p . Willow seems to be enjoying her self
---
There is one principle that should never be abandoned, namely, that the rider must first learn to control himself before he can control his horse. This is the basic, most important principle to be preserved in equitation - Alois Podhajsky
Thanks everyone! Yea willow loves kids! I actually volunteered to bring her to our local elementary for there school rodeo, its not really a rodeo though, lol, I will just be leading kids around on her, she seams to enjoy not having to really do any hard work.

Jordan really had a great time, I hope she can come back out soon.
Oh my, those photo's are just precious!!
They are both beautiful!
Similar Threads
Thread
Thread Starter
Forum
Replies
Last Post
jordan

roro

Driving

0

11-19-2009

01:50 AM