Would put some bucking horses to shame
---
It was ... uh... an interesting day yesterday. It was windy, and the first time Denny had been worked out in the outdoor ring. The horses in the pasture next to the ring were raising hell, and of course that led to some interesting photos. This series is just after a girl went whipping down from one end of the ring to the other, showing off for a friend. Denny, being the typical racehorse... *sigh* produced some neat "airs above ground."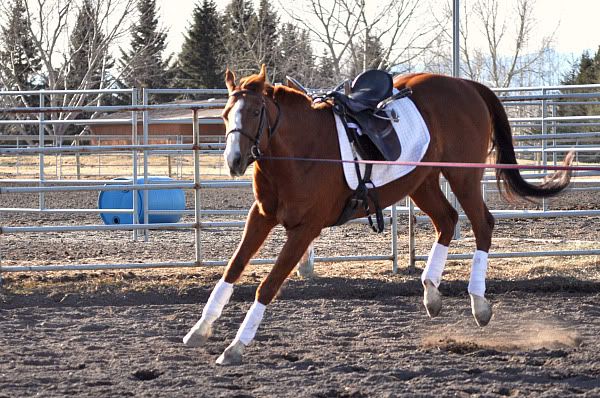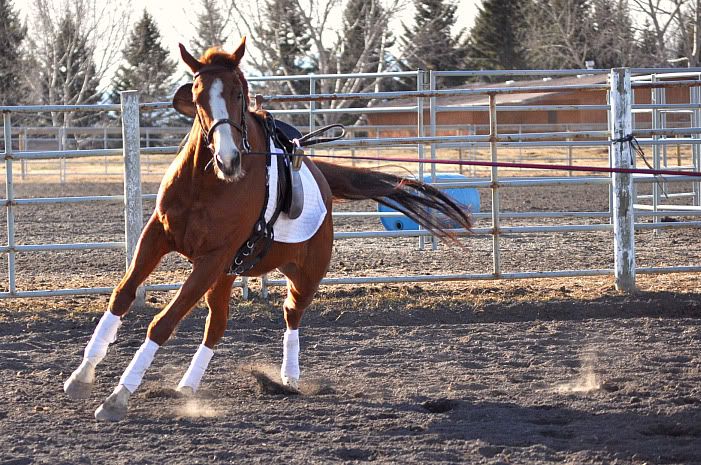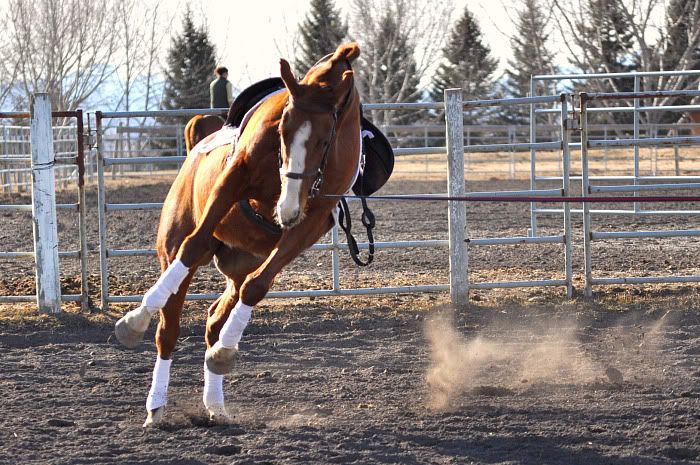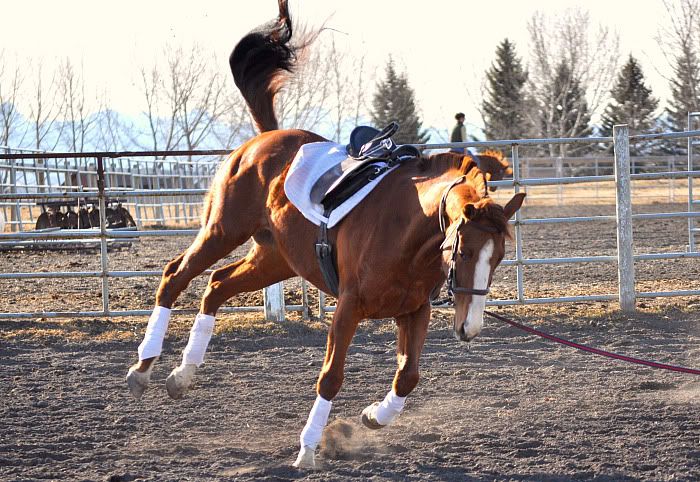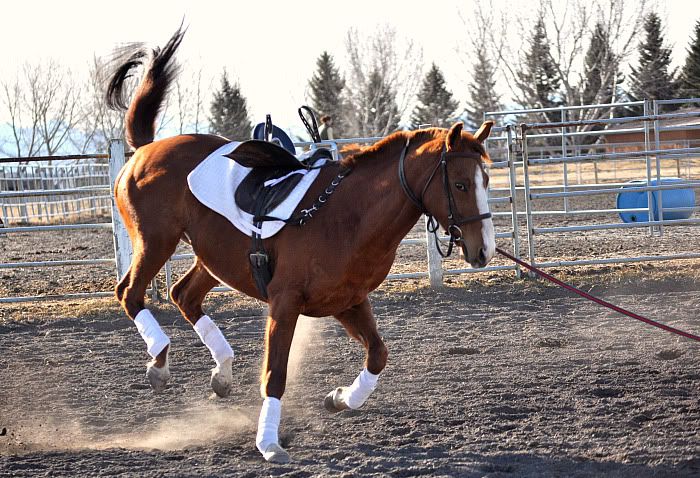 Erm. Yes, he can (and does) behave on the line...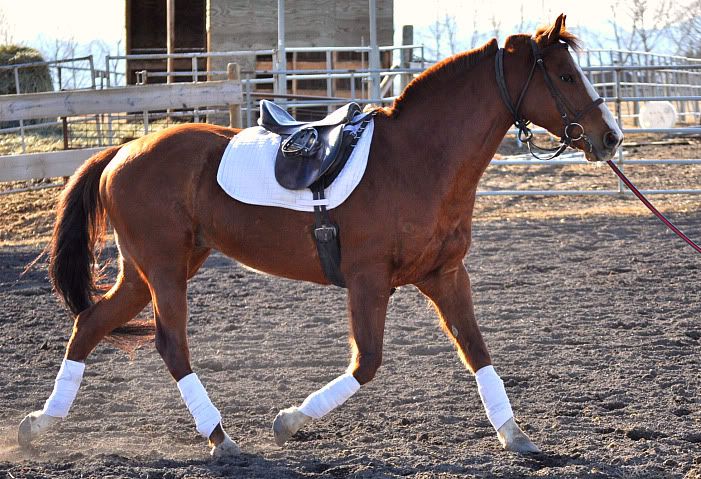 (took a funny stride - I think he might have been transitioning?)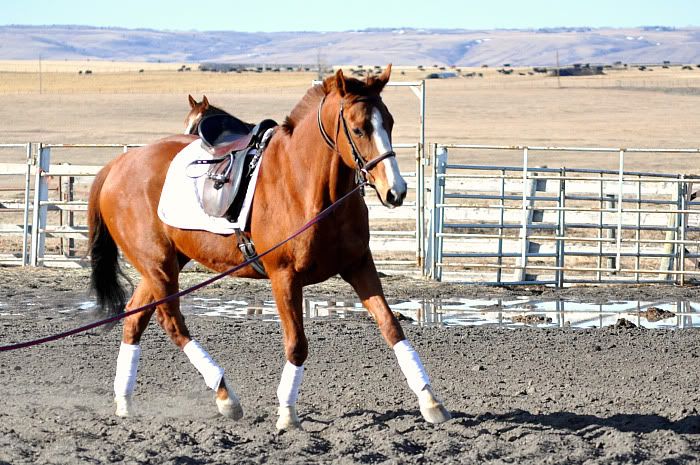 ---
The lovely images above provided by CVLC Photography cvlphotography.com
---
Last edited by JustDressageIt; 03-16-2010 at

01:55 PM

.
Green Broke
Join Date: Oct 2009
Location: Witbank, South Africa
Posts: 2,681
• Horses:
2
Lol, reminds me of my girl Irish! He's soooo handsome! If I wasnt in South Africa, he'd be gone by now heehee *sigh*
---
Every girl wants their own LOVE STORY, I found mine... :)
lol, he was just having fun. at least he doesnt do that while your riding him.
---
quarter horses.....simply the best
He actually looks like he is having a blast! :) Did you ride him?

The outdoor at my barn is still under snow :(
weird saddle!
---
:: Karley ::
Tucker WB/TB- 11 yr
Speedy QH/TB- 22 yr
wow! Those are some GREAT shots! What kind of camera do you use? I may have to get one!*hehehe:)*
lol! The saddle looks like wings in shot #4 ! *IBeleiveICanFLy* echem.......anyway, awesome!lol! And he is GORGEOUS! :)
hahah!! What a silly horse...beautiful pictures!
---
A horse is the projection of peoples' views about themselves--strong, powerful, beautiful--and it has the capability of giving us escape from our mundane existance.

Thank you everyone!!
Yes, he was just playing - sometimes he has to get the kinks out, so we allow him to do it on the lunge line. He's in a stall at night and a small-ish turnout, so he's allowed to play a little as long as it's under control and he only does it on the lunge.
He's such a character. I love his facial expression in the first one hehe

---
The lovely images above provided by CVLC Photography cvlphotography.com
Hehe, that's great! I love Denny, he seems like he's got an awesome personality.
---
I give myself very good advice, But I very seldom follow it
He's gorgeous and these are some incredible pictures! He looks like he was having a blast!