Wow, 3 years!
---
So I've had Abby for 2 years now, thats insane! Even though I haven't been able to go see her a lot since I moved to Arizona, I still feel like my heart is with her. There was a lot of troubles this summer with her previous owner taking care of her for me but now that my grandmother has moved back, she will be going back to my granmothers house this summer.
Only photo I found form 2007: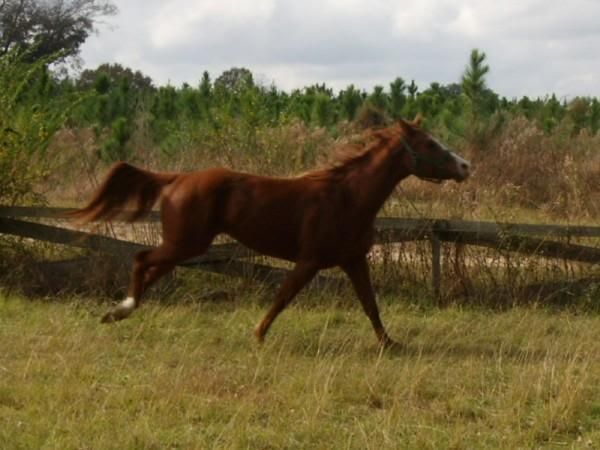 2008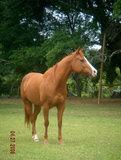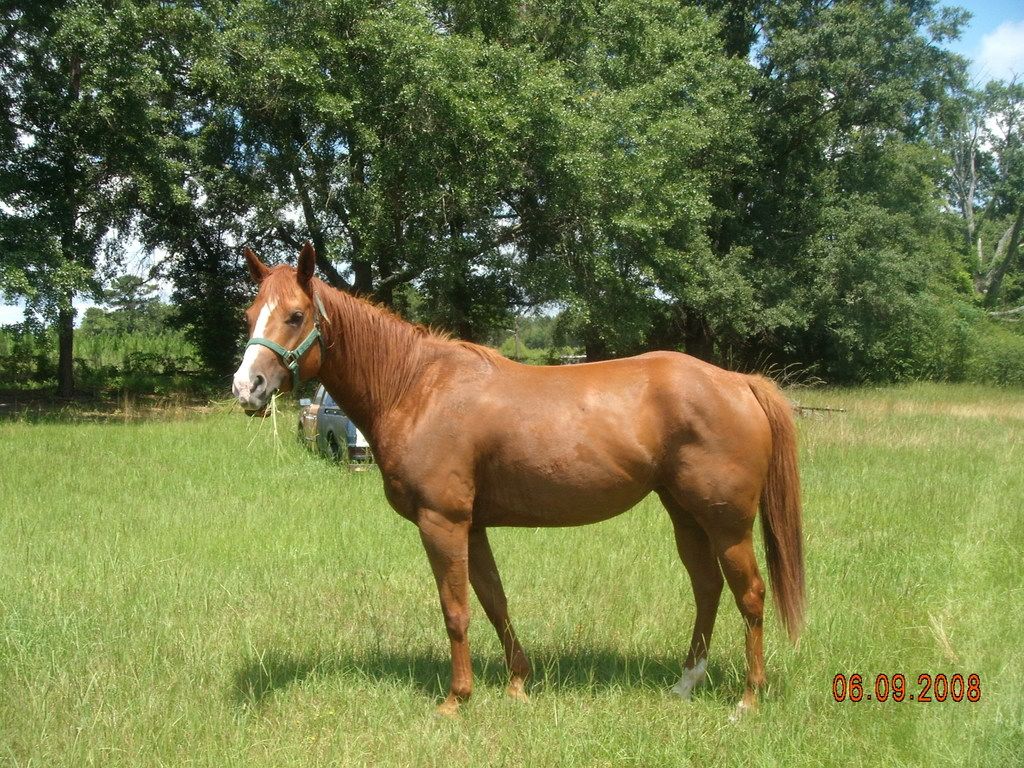 Riding, thats when my grandfather made the 'homemade' bridle. lol I never got around to actually buying her one till last summer.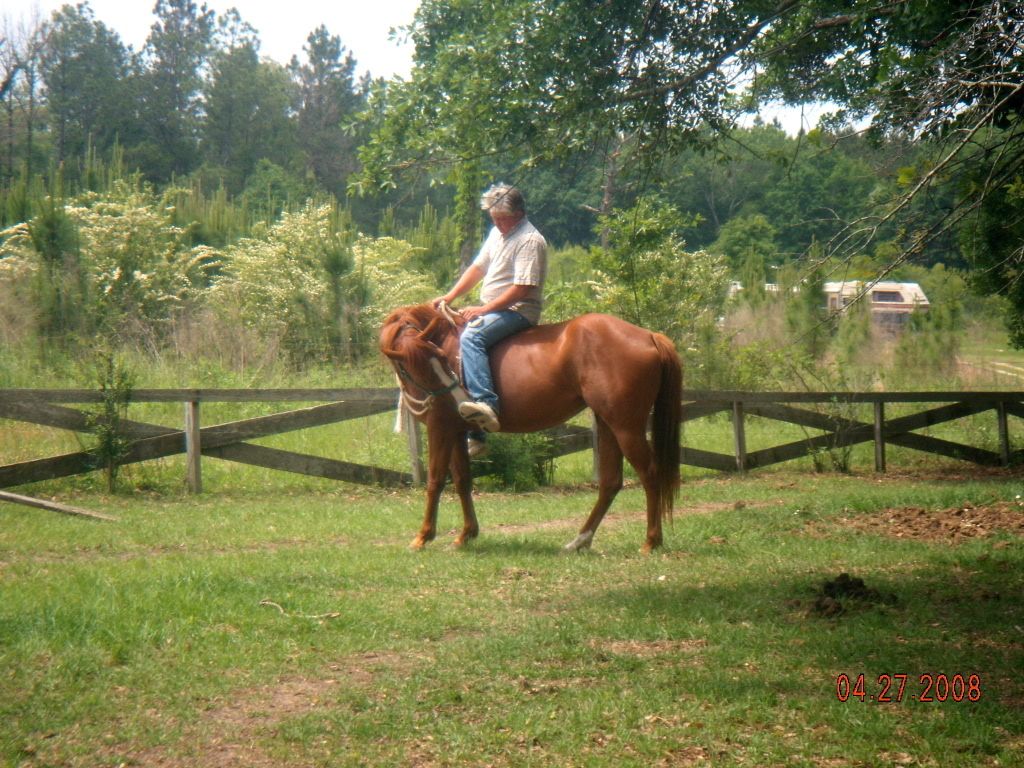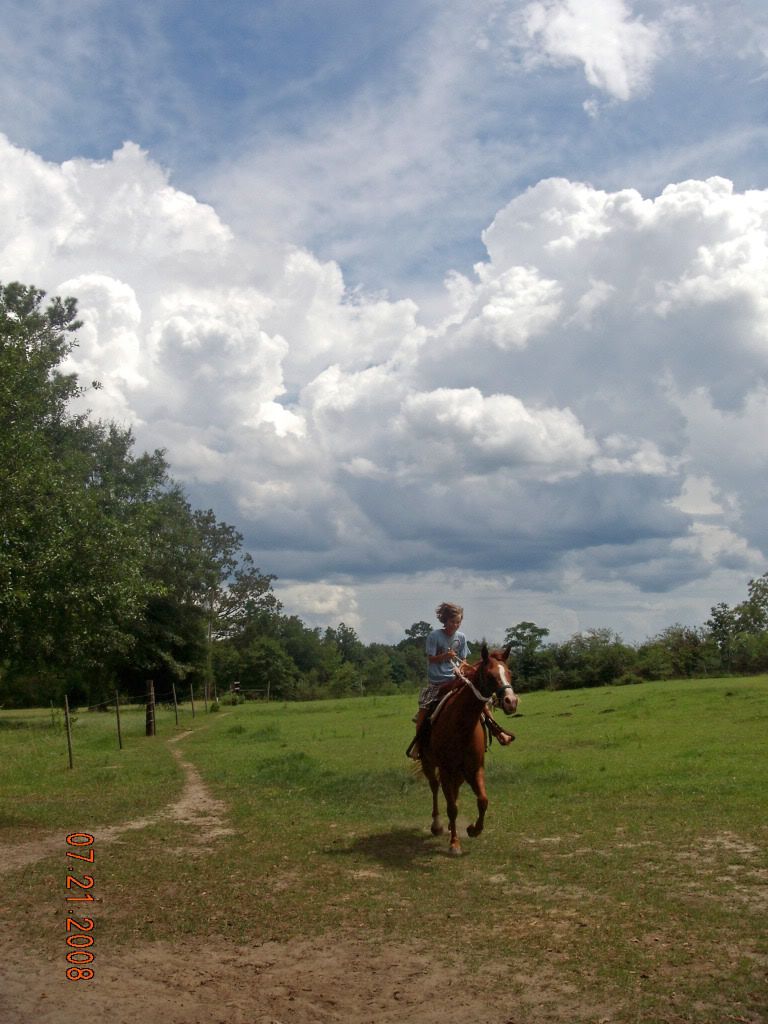 ---
-Horse racing is my passion-
Athena:15y Palomino QH & Shirley's Brittney:8y Bay OTTB
When I moved to Arizona July of 08' my grandmother also moved to Texas. So the lady who gave me Abby decided to take her back in a watch her until my grandmother moved back. I got visit Abby in Dec. 2008:
She looks good right?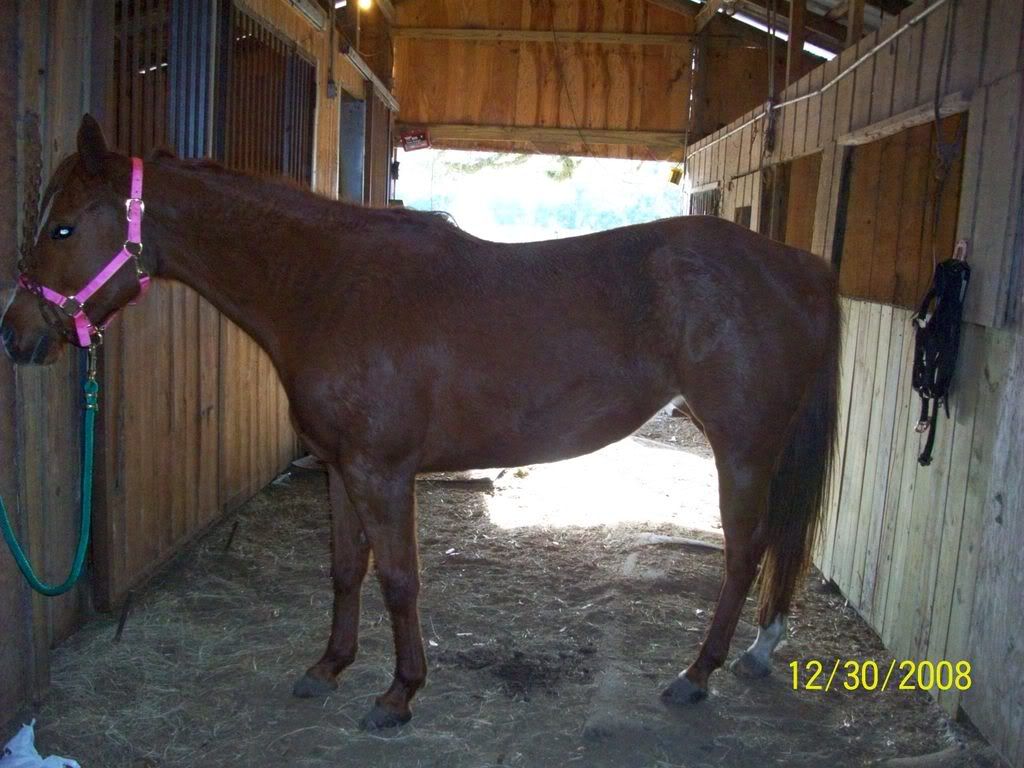 Weel, this past summer, I couldn't, and still can't, believe how the lady treated her and her other horses. I don't feel like typing the whole thing out so I'll just copy what I wrote from another site:
I went back to the place where Abby is keep this morning to go riding. Once again the horses look terribly skinny except for her lesson horse, Jay Bird, whom you shall see pics of in a few moments. Before we got to ride she gave a lesson to a little girl for about an hour and during that we groomed on of horse that she keeps in side 24/7. Now this horse was SKINNY the worst I've seen yet. I asked her why this was so and why she is inside the whole time. This is what she said "She was an abcess in her hoof so she needs to stay in until the farrier comes out Sunday and then I'll see if he will give her the ok to go out." ok sounds good to me. Then later on after her lesson and while Jeremy and I were grooming Abby she was telling us the story of Jay Bird. She's only had him for about 3 months and she said he was over weight when he got him. Then she began to tell us that the humided out here is just taking a stress on all of the horses causing them to lose weight. I asked her what about feeding and she told me that they have hay most of the day and certain horse get feed oats or sweet feed(this is not including Abby). If you look back at older pics of Abby you will see that she she was kind of chubby and now she is really ribby. When my grandparents had her, they feed her sweet feed every morning and every night and she had grass 24/7 so she keep on the weight and now that she only gets feed hay and she has NO GRASS she has lost a serious amount of weight. I really wish I could bring Abby to Arizona.
I will add though that I did talk to the lady and she began to put Abby back on feed and what not, I was really nervous to leave her that summer but hopefully this up coming summer she'll look better. I can't wait to get her back to my grandmothers. Oh and also, I'm getting really fustrated with the lady because she won't return my calls, uh maybe I'm just paranoid?
Sorry I have to get off, I'll update pics later.
---
-Horse racing is my passion-
Athena:15y Palomino QH & Shirley's Brittney:8y Bay OTTB